Culture of College Class Creates a Video Record of Learning—and Living—during Pandemic
Student Life
Culture of College Class Creates a Video Record of Learning—and Living—during Pandemic
Students' final projects, posted on YouTube, detail what they know best: their lives
"What is it like to be a college student today?"
The syllabus for the Writing Program class BU and the Culture of College promised takers an exploration of that question this spring. For Minji Kwak, studying remotely from home in South Korea and in another time zone, being a college student during the months since mid March was like keeping Dracula's hours.
In her final video project for the class, Kwak (CAS'23, Pardee'23) documents how she had to wake up by midnight to prepare for her day's first lecture, running from 2 to 3:15 am. Her second class followed, from 3:30 to 4:15 am, after which she took a study break to fuel up at her local convenience store. Her video records other tribulations: the snaking quarantine line greeting her at Incheon International Airport as she returned from Boston after the campus closed, and her mandatory 14-day self-isolation. It also includes happy moments, as subtitles ("QUARANTINE HOBBIES") complement shots of her cooking and "making Tiktoks w/lil sis."
"I never really did get accustomed to the schedule, unfortunately," Kwak tells BU Today. "My sleeping schedule was beyond messed up, but I managed to take a lot of naps during the day to power through it."
For her and the 15 other students, this spring semester class, taught by Jason Prentice (GRS'03), a College of Arts & Sciences senior lecturer in the Writing Program, became a lesson not so much in college culture, but counterculture: an academic year like none other, disrupted by a virus that sent students to learn remotely from homes converted to classrooms. Leveraging the situation, Prentice tweaked the final assignment, giving students the option of making movies about life during the pandemic. He's posting most of their work—a few have declined permission—bit by bit over the summer on YouTube.
More than just a final exam, that work offers viewers a snapshot of this historic moment, as well as leaving a digital record for those not yet born who might wonder: what was it like during COVID-19?
"I also wanted to spread some positive energy," says Kwak, "and show that things can hopefully go back to normal if people adhere to social distancing measures, even if it is hard at the moment. I think that this pandemic shifted the culture of BU and its community so drastically that the student body is no longer having the same school experience, so yes, I do think this is counterculture, and that's exactly what my video shows."
Making videos makes better writers
Inquiring minds might be asking why people in a writing course are making videos. Prentice's reply: assignments like this make better writers of his students.
"When students are required to shift from writing an academic essay in a specific discipline for a scholarly audience to composing in a multimodal format for a nonacademic audience, concepts such as mode, genre, and audience become more visible," he says, which is why he routinely has students turn their written essays into video essays.
And with modern communication increasingly multimedia, he says, adroitness at this 21st-century skill paradoxically hones a skill taught in the academy since ancient times: "If teachers of writing think of themselves somewhat more broadly as teachers of rhetoric—the art of persuasion—then I think it becomes clear that a failure to incorporate digital or multimodal communication would be a disservice to our students."
The eight-minute video Rylan Pettit (ENG'23) made focuses on how the cross country and track and field runner improvised a training regimen at his Virginia home without BU Athletics state-of-the-art equipment and staff. Lacking weights to lift, he used his body as weight (doing push-ups, for instance), and having no chin-up bar, he used a barbell on a rack, bending his knees so he had room as he did his routine.
Improvising a way out of solitude was another matter. "Having teammates makes training much more enjoyable," he notes in the video, "and workouts tend to be much more rigorous. It can be hard to force myself to get out and run." He talks about how he and fellow runners held weekly Zoom meetings and posted their runs on an app for athletes to exchange kudos and comments.
"I think that we are documenting a major turning point in the overall culture of college, which will lead to a historical period of change in the higher education system," Pettit says. "I think our videos from this project will be important as historical records because they show a variety of viewpoints from students around the world."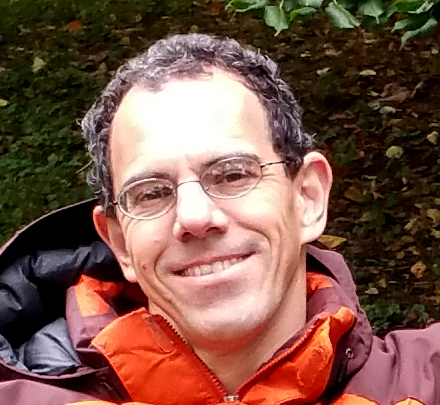 Prentice, who will teach the class again this fall, says that students in this spring's class covered mental health, grade inflation/deflation, substance abuse, college affordability, and just mundane boredom in class, among other topics. Researching and writing about their life at university is what makes the course a natural to offer, he says. "When they're in high school, students do so much research about particular institutions of higher education, but they arrive at college knowing so little about the history of higher ed and the ideas and forces that continue to shape it. Yet they're more than a little curious—everything about higher ed is relevant to their lives."
The pandemic may have robbed Prentice and his colleagues of in-person instruction, but he turned it to his advantage to tap students' creativity. Might remote learning have enhanced rather than hampered their creative impulses? He isn't sure.
"Though I've taught this course for a couple years now, this past semester yielded the best batch of videos overall," he says, perhaps because of the current moment's unusual opportunity to say something more important than would be the case normally.
"This past spring, all of them experienced loss of some sort. Many of them experienced fear.…But I think some of my students needed an outlet like this type of assignment."