Q&A: BU's Contact Tracing System Explained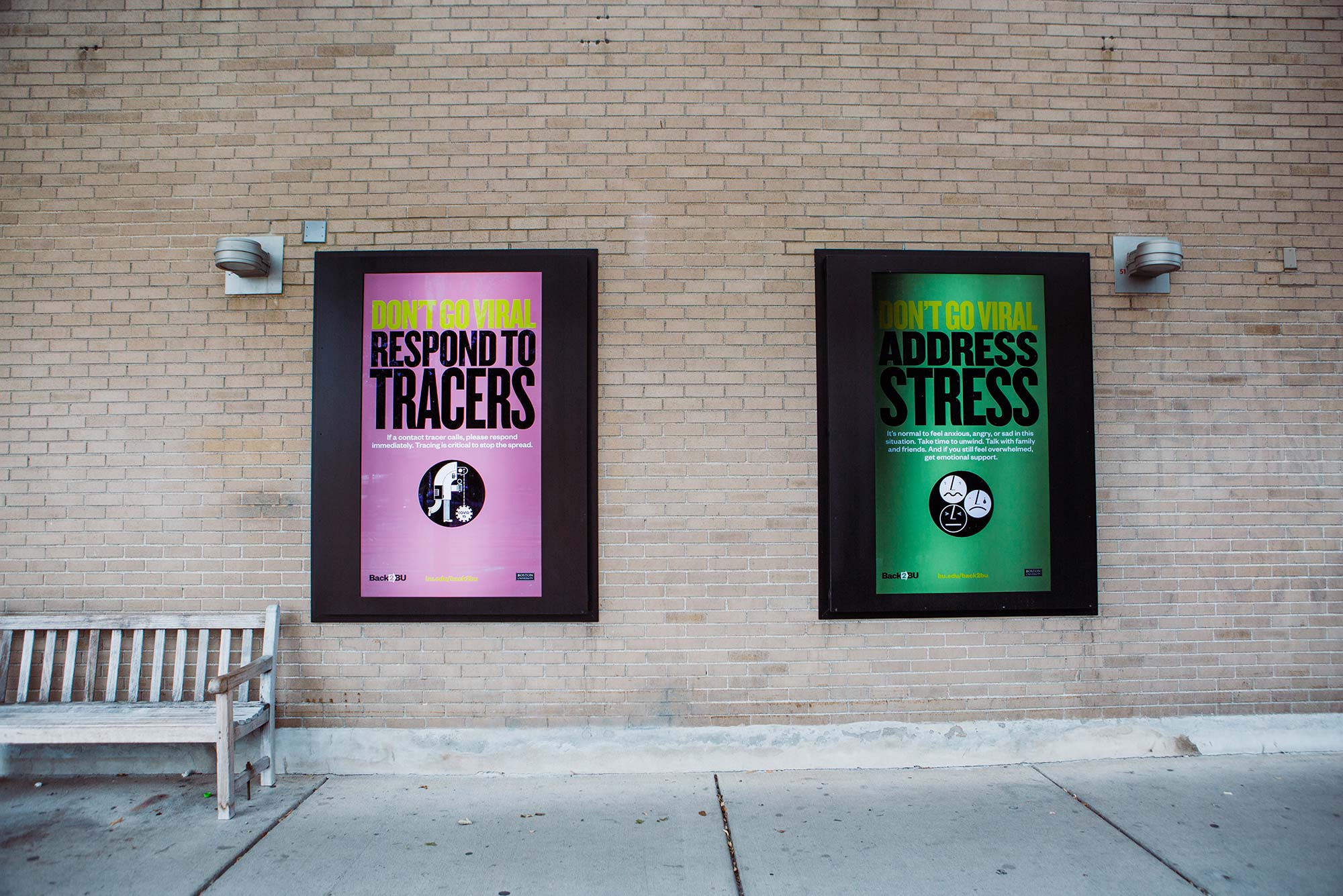 Contact Tracing
Q&A: BU's Contact Tracing System Explained
How it works, what it means for classroom time, what happens when you're identified as a close contact
Students spending the fall semester on Boston University's campus have much to learn in addition to their academic pursuits. Faculty, too, have had to quickly master a catalog of rules, protocols, and advisories put in place to control the spread of COVID-19. Most of the protocols, like what kind of mask to wear, how to socially distance, and how to work out at FitRec, are easy to understand. Then there is contact tracing—complicated, but every bit as important as all the other precautions.
"Contact tracing is an important part of a strategy for identifying close contacts of individuals infected with COVID-19 so that they can be quickly tested and placed in isolation if positive and in quarantine if not infected [but potentially incubating]," says Davidson Hamer, a School of Public Health professor of global health and medicine and a School of Medicine professor of medicine, a faculty member at BU's National Emerging Infectious Diseases Laboratories, and a member of the University's Medical Advisory Group. "This strategy can be used to help reduce onward transmission of COVID-19 and has been used successfully in Singapore, Taiwan, Hong Kong, and South Korea as part of their approach to control the spread of COVID-19 in their countries. Our model is based on the approach taken by the Massachusetts Department of Public Health and is based on Centers for Disease Control and Prevention [CDC] guidance."
While the goal of contact tracing is simple—to identify people who may have been exposed to COVID-19—the process of contact tracing has been the subject of many questions put to University health officials. To answer some of the most frequently asked questions, BU Today spoke with Hannah Nichols, a Student Health Services nurse practitioner and the director of case management and contact tracing at Healthway.