Coronavirus Thank-you Notes from the BU Community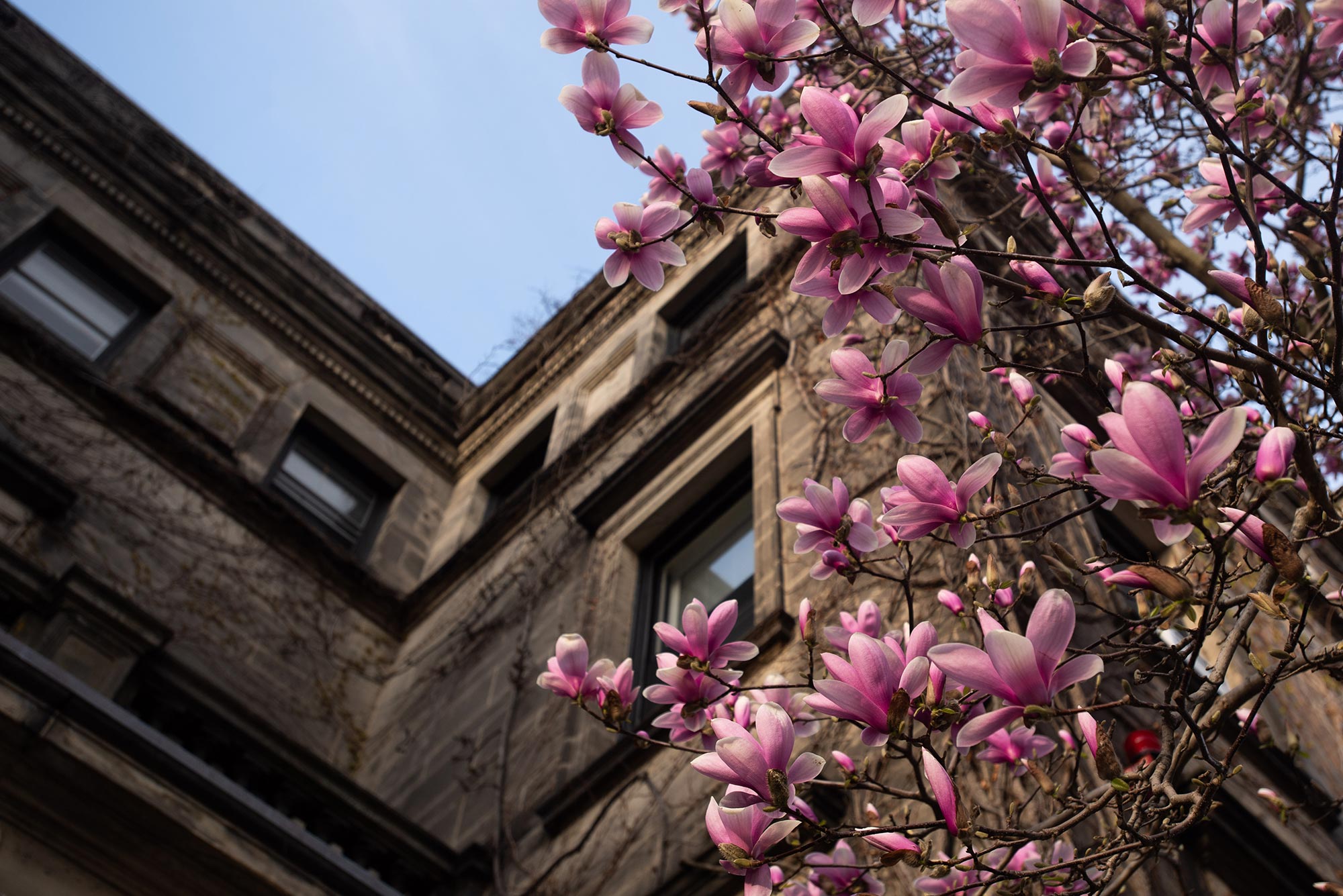 Gratitude
The BU Community's Thank-you Notes
We asked and you responded—with heartfelt shout-outs to professors, colleagues, students, and friends who've helped make the dark days of this pandemic just a little bit brighter
The COVID-19 pandemic has brought out the best in many people—people who have shown compassion and empathy and offered a helping hand to others during this extraordinary time. We asked students, faculty, and staff to email us their thank-you notes to those who have helped, supported, or encouraged them.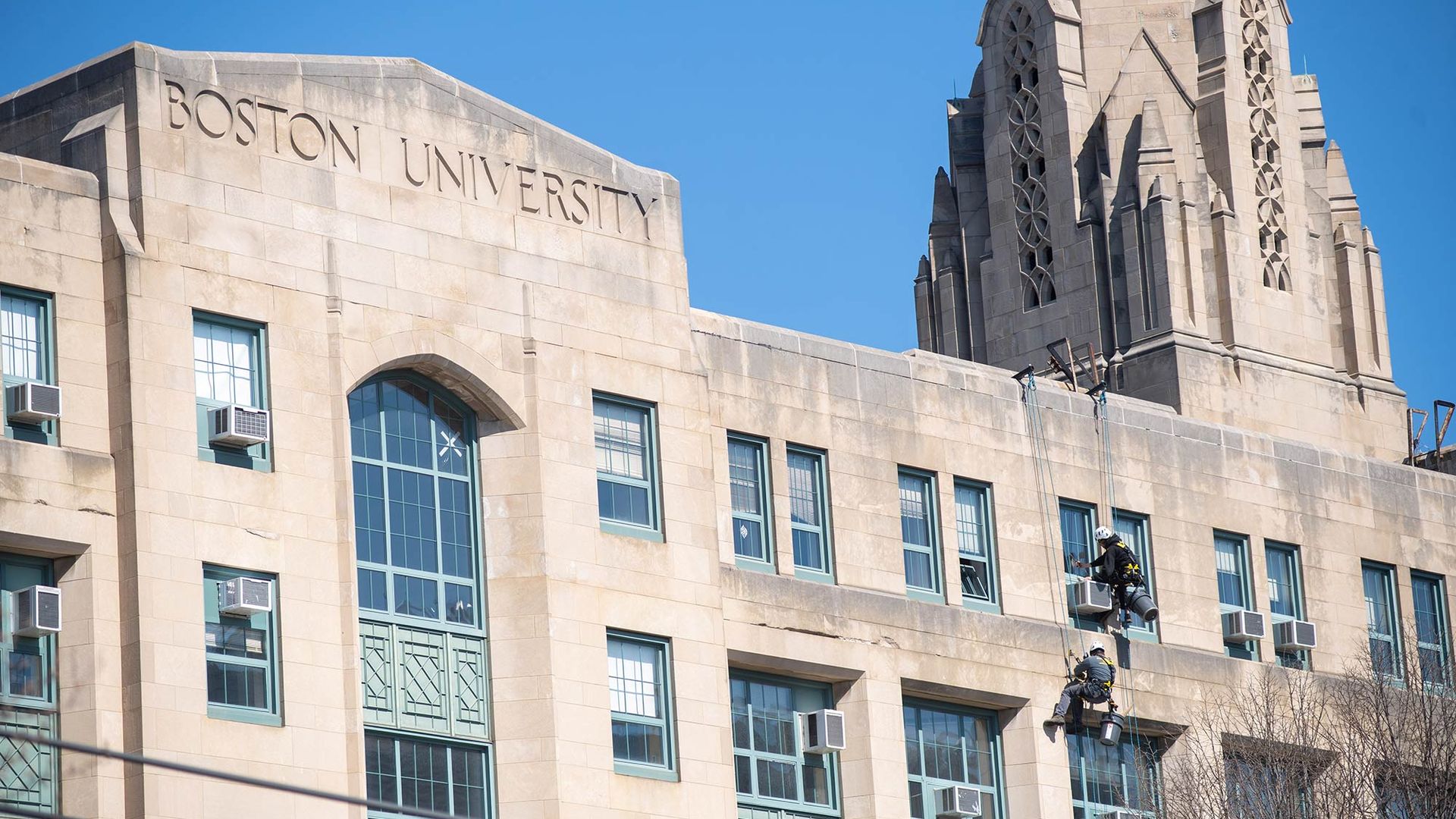 Thank you, Susan
Our entire department would never have been able to transition to online learning without the kindness, the calm, the support, and the efficient tutoring and resources that our technical guru, Susan Rice, has given to all of us, as almost 20 faculty members were forced to learn multiple computer programs in less than a week. She continues to be the glue that holds this whole effort together, working to support our staff, our students, and our faculty.
—Kim

Kim Sichel, CAS associate professor of history of art and architecture, to Susan Rice, history of art and architecture department media specialist
Photo by Cydney Scott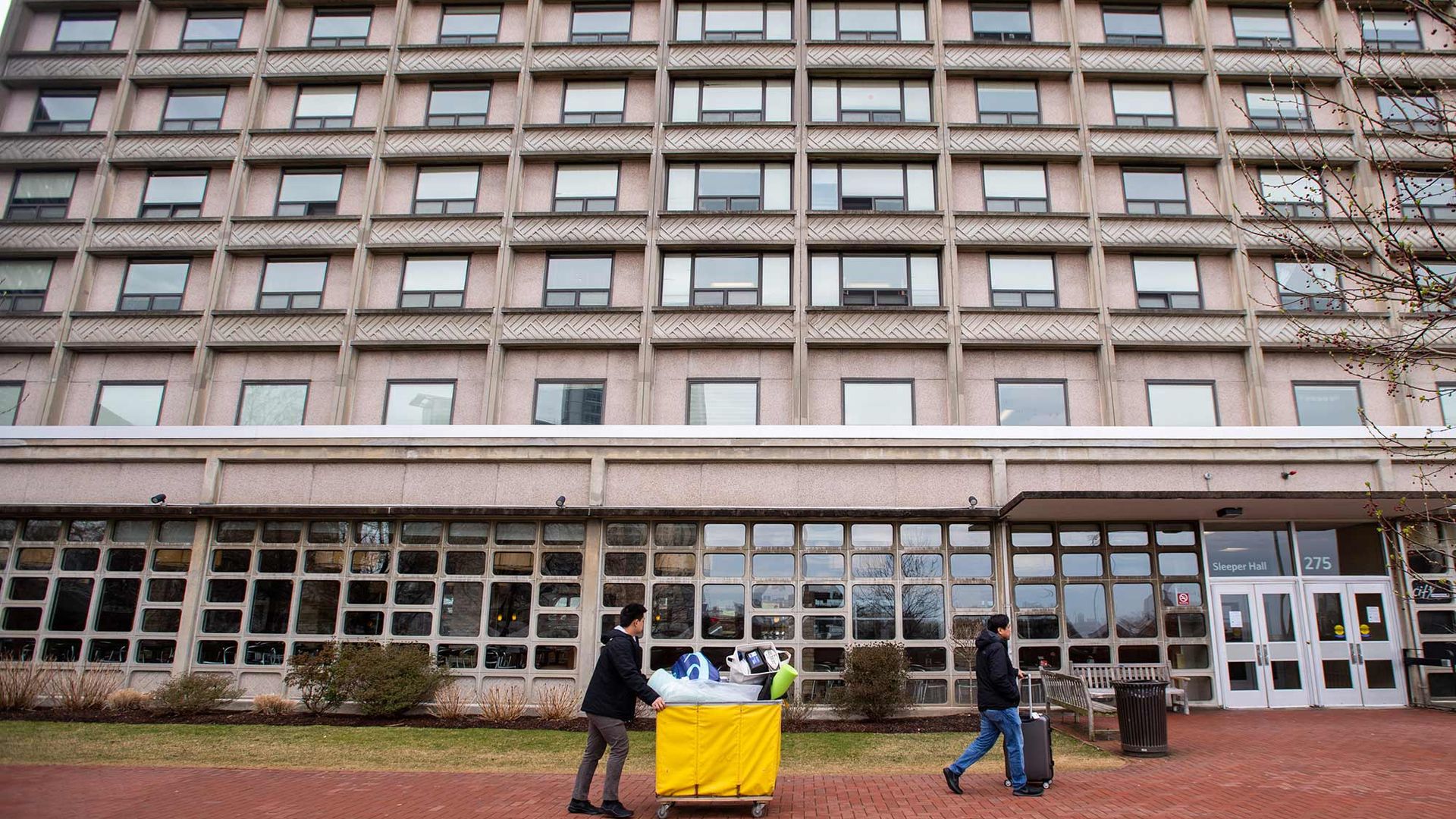 Thank you, Farmer Family
I know I wrote a perfunctory letter before but it was above and beyond to take me in again (especially after my spring break flu and inability to partake in even normal activities like watching Keeping Up with the Kardashians or walking). I would like to take this time to thank you all again and send my and my family's utmost love and gratitude to you all! I am having Macy withdrawal, weirdly.
—Maneesha

Maneesha Kaur Khalae (CAS'21) to the Farmers, parents of BU classmate Emily Farmer (CAS'21, Wheelock'21)
Photo by Cydney Scott
Thank you, Susan
I'd like to thank my sister, Susan, who is a nurse and is out there helping others. She suffered through the coronavirus herself and was fortunate enough to have a mild case and was anxious to get back out to work. Here's a huge shout-out to her and all the nurses, doctors (and other hospital staff), EMTs, firefighters, police, and government employees that are still going into the office as well as other responders who are out there for the benefit of others! May you and your loved ones be blessed with good health. We are all in this together and we shall overcome this together. Stay BOSTON STRONG!

—Nancy

Nancy Geourntas, executive assistant to the dean, CAS, to her sister, Susan Rolfe
Photo by Janice Cecchio