Testing and Flexibility Are Keys to Reopening, BU President Tells Virtual Panel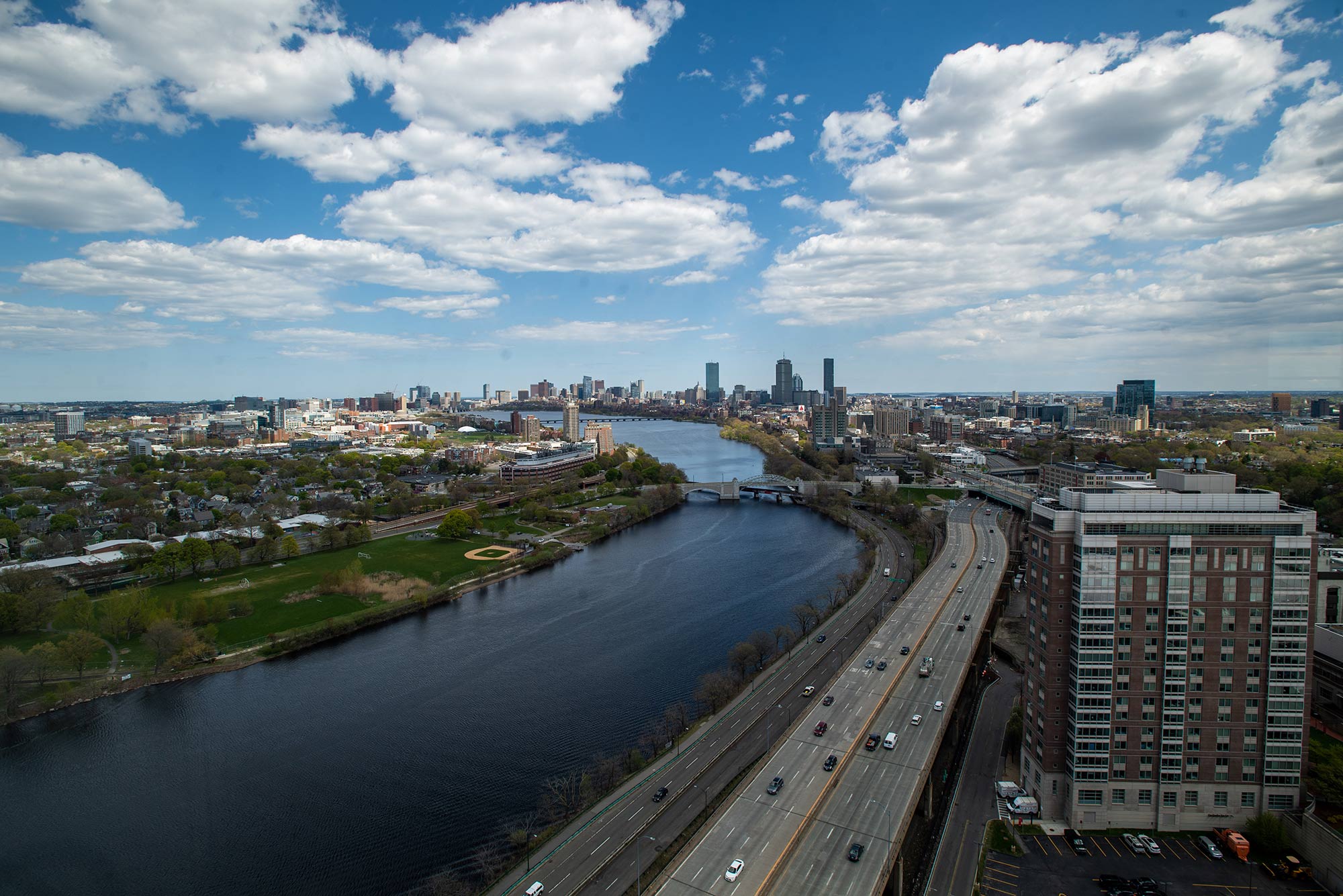 Coronavirus
Testing, Flexibility Are Keys to Reopening, BU President Tells Virtual Panel
Robert A. Brown among area college presidents who addressed Greater Boston Chamber of Commerce
Amid the COVID-19 pandemic and the reopening of campus, what, in a single word, is keeping Boston University President Robert A. Brown up at night? "Testing."

Despite a "tremendous amount of uncertainty," it's clear that testing for the virus, contact tracing, and the ability to isolate confirmed or suspected coronavirus patients on campus will be essential, Brown told the Greater Boston Chamber of Commerce Future of Boston: Higher Education virtual panel on Wednesday afternoon.

"One of the things you can see is the number of protocols we are going to need in place to repopulate our campus," Brown said. "We are in the process of standing up our own testing facility at the University."

But the biggest changes on campus, he said, are going to be in living conditions, how students will move around and congregate on campus, forming smaller groups, decreasing the amount of physical interaction, as well as the hybrid remote-residential learning model, with faculty simultaneously teaching one cohort of students in the classroom and another online.

"That flexibility is needed because there are going to be cohorts of students who are not going to be able to come back to campus in September," Brown said.

These include international students who may have travel or financial problems or find visas delayed or unavailable, students with health issues or who have been isolated because of COVID-19, and students who are simply worried about the risk of exposure and don't want to be in the classroom environment. The synchronous remote learning mode—as opposed to asynchronous online education—means that international students who cannot start the semester on campus will be able to move seamlessly into the classroom when they do arrive, he said.

"We are going to have to be more flexible than we have ever been in the way we offer education."

Brown was joined on the panel, watched by more than 1,000 people, by four other area college presidents: Marty Meehan, of the University of Massachusetts, Pam Eddinger of Bunker Hill Community College, Joseph Aoun of Northeastern University, and as moderator, Lee Pelton of Emerson College.
"Higher education is one of the many industries facing a time of profound uncertainty as a result of the COVID-19 pandemic," the Chamber's invitation to the event said, noting that Wednesday's panel provided an opportunity "to hear from local college presidents about what the future for the higher education system and their own institutions could look like." The panel was recorded and will soon be available to view on the Chamber's YouTube channel.
Pelton quoted a French futurist—"The future is not what it used to be"—and asked the panelists how they envision post-pandemic education, the so-called new normal.

"We have learned two things from this. One, higher education is much more flexible than anyone ever imagined," Brown said, commending the BU faculty's "innovative and creative" pivot to remote education this semester. "The second thing is, the value of a residential education, which is…going to be incredibly highly valued on the other side of this."

To the amusement of the other panelists, Brown cited an email he received last week from a parent, consisting of two short sentences: Keep my daughter safe. Get her out of my house.

"I think there's going to be a new fundamental understanding of all the things a residential education does besides deliver high-quality content," he said, and that's one reason communication is especially important at this time.

"What we are in society is the honest brokers of information, and this is really a gut check for us," Brown said. "We have to be honest brokers of information on ourselves, at a time when that information may not be the best, most painless information we put out, because we live on public trust. People trust their children to us, they trust their education to us."

---

I think there's going to be a new fundamental understanding of all the things a residential education does besides deliver high-quality content.

---
He touted the efforts of several BU departments to go virtual with campus visits and other activities, normally conducted for prospective students in person, and still get "great outcomes….This is where our students live anyway, in these online spaces, and we've been able to reach them."

Of the panelists, Eddinger spoke most passionately about one downside of the pivot to online—the digital divide separating the haves and have-nots in our society. "All the inequalities that we knew were bubbling beneath the surface have broken into the open" in the pandemic, she said. "I have never seen such stresses on students."

She noted that Bunker Hill had purchased approximately 1,000 laptops for students who needed them to be able to switch to remote learning this semester. But that doesn't fix all the problems in places like Chelsea, she said, where cramped living conditions are a norm: "I have students who will not put their faces on Zoom because they are studying in a closet, and they do not want their poverty exposed."

Brown said that issue is front of mind for him too, especially with the considerable population of Pell Grant students at BU: "It has not been an equitable environment that they've gone back into. It is not conducive in every case to the kind of learning they had on the residential campus."
He is also concerned about how the "new normal," including an expected deep recession, will impact certain areas of scholarship, such as the humanities and the arts, when the focus will be squarely on jobs. "There are going to be fewer openings for people to have. There could be a generational impact here that is much more profound than what we saw coming out of 2008. We can focus people on professions we know are going to be employable, but what I worry about is that our society needs all the professions, and we are getting ready to see a big bump in the road."