POV: Winning Is Great—but at What Cost?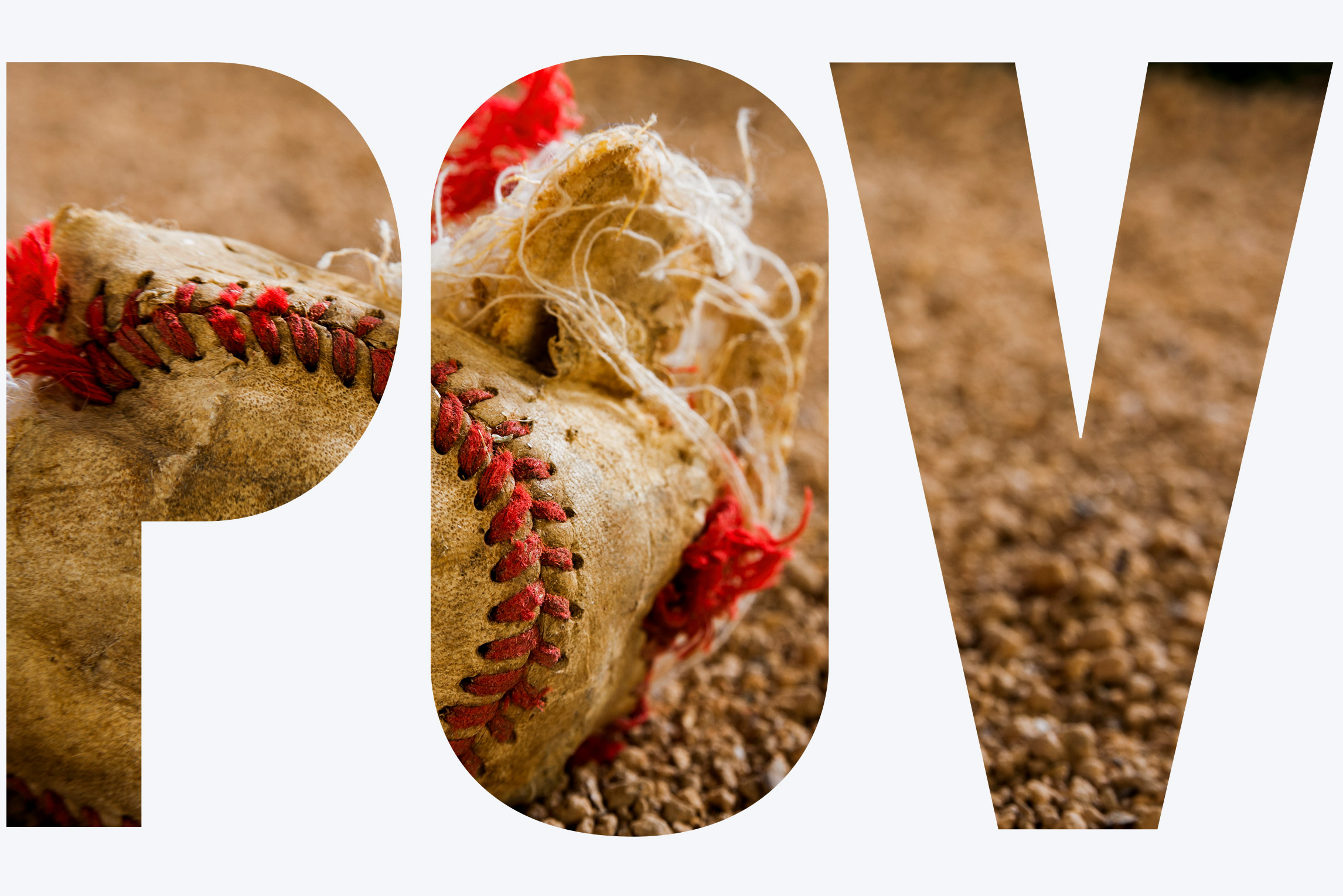 Baseball
POV: Winning Is Great—but at What Cost?
As baseball's sign-stealing scandal shows, ethics and fair play, rather than a win-at-all-costs attitude, should be at the core of sports—and business
Baseball, America's pastime, is wrapped up in another major cheating scandal. And once again fans are left wondering if their team's championship is still a title worth celebrating.
Major League Baseball sternly reprimanded the Houston Astros for stealing opposing team's signals by employing technology that included placing a monitor next to the dugout linked to a center field camera. Then, to take advantage, Astros batters were tipped off to what pitch was coming by the sound of teammates hitting a trash can—one tap equaled a fastball and two taps an off-speed pitch. In a sport of inches, with balls being thrown 100 mph, knowing what pitch is coming, rather than guessing, can provide a batter with a huge edge.
It's hard to quantify how beneficial such sign-stealing proved. But in the 2017 season, the Astros led the league in hitting. And won the World Series. And the following year, with former Astros bench coach Alex Cora as their new manager, the Boston Red Sox led the league in hitting, and also won the World Series. Coincidence? It now seems all but certain that Major League Baseball will soon punish the Red Sox for their own sign-stealing ways in 2018—and the Red Sox decided not to even wait for that to happen, parting ways with Cora on Tuesday in anticipation of a severe slap.
That's 2 teams out of 30. However, does anyone think the cheating really stopped with the Sox and Astros? Or are they merely the only two, so far, to get caught? Granted, sign-stealing has been a long-standing baseball practice, but when the organic system of human eyeballs and hand signals is replaced by savvy tech tools, it is beyond the pale.
Increasingly, it appears that not just in baseball, but in other professional sports, and really in the world of big business, rules are being treated more like suggestions rather than hard-and-fast guidelines that must be followed—or else. Corporations have CEOs that set the tone at the top. Businesses are losing sight that strong ethical culture is their most precious asset, and when unattended to it becomes a large liability. In recent years we only need to look to Boeing, the college admissions scandal, opioids, and vaping and e-cigarettes, to name only a few examples, to see that many businesses and industries have lost their way. For sports franchises, which are also multimillion-dollar corporations, it is the managers, general managers, and owners who set this standard.
This is not news—but professional sports are very big business. Baseball alone is a $10 billion a year business, nearly twice the annual revenue generated a decade ago. Football, at $15 billion, is even larger. By 2027, the NFL is anticipated to reach an annual revenue of $25 billion.
---


When MLB hands down its punishment to the Red Sox franchise, Sox owners, starting with John Henry and Tom Werner, will have an opportunity to reset the culture—what's acceptable behavior, what's not, and most important, what message they want to send to their fans.


---
Like baseball, the gridiron has had its share of signal-stealing chicanery, with Spygate, videotaping opposing coaches, and even low-tech methods including deflating of footballs in an attempt to gain an edge. Just like Wall Street, professional sports are not immune to unethical behavior in the pursuit of more profit. In big business most success is measured by profit and loss—and in sports by wins and losses (and profits, too). In baseball, winning equals money. It generates greater revenue as measured by ticket sales, larger TV royalties, fan loyalty, postseason payouts, and affinity gear sold. Longer term, more revenue equates to greater resources to build better facilities, hire better coaches, and attract better talent, all of which increases franchise value and line owners' pockets. And if the odds of getting caught appear low and financial rewards high, some might risk bending the rules to gain the championship ring.
In the past, MLB has been criticized for not taking adequate measures to protect the integrity of the game. In 2017, the Boston Red Sox used wrist technology to convey catcher signs to its players and upon being caught received only a fine, with no suspensions. In response to the Astros scandal, MLB imposed a severe punishment, including a one-year suspension of team manager A. J. Hinch and general manager Jeff Luhnow, fining the team $5 million and the loss of four valuable future draft picks.
But as harsh as it was, as ESPN reported after the punishment was announced, some still felt the league's unprecedented punishment was not enough: "How many owners in baseball would trade $5 million, four high draft picks and the firing of their GM and manager in exchange for a World Series title?" ESPN wrote. "Twenty-five? Twenty-eight? All 30?" The story even quoted one team president, who said, "I don't know that I would, but I don't know that I wouldn't."
That says a lot.
But what also says a lot is how the Astros reacted to the punishment. Rather than simply take the league's hit and move on, Houston Astros owner Jim Crane went further, wasting no time in firing both Hinch and Luhnow. MLB also set the right precedent by not directly punishing players, putting franchise managers and general management on notice that winning unethically is no longer acceptable and if caught, consequences will be severe. And the standards start with the bosses, not the players.
In business, whistleblower programs have been created to encourage employees to come forward and call out wrongdoers. With this action, providing players' room to speak out, maybe MLB has opened the door for its own whistleblower program.
When MLB hands down its punishment to the Red Sox franchise, Sox owners, starting with John Henry and Tom Werner, will have an opportunity to reset the culture—what's acceptable behavior, what's not, and most important, what message they want to send to their fans. Fans who, by the way, have made the Red Sox the 12th most valuable sports franchise in the world, at $3.2 billion. "We are extremely sensitive to the Red Sox being a model organization that fans and especially young fans look to us to set high standards," Sox chairman Werner said at a press conference Wednesday.
With the start of spring training less than a month away, the hiring of a new manager might seem like the most pressing issue for both the Astros and Red Sox. But it's not. Most important is that the right picks set a higher ethical standard in rebuilding two tarnished franchises.

"POV" is an opinion page that provides timely commentaries from students, faculty, and staff on a variety of issues: on-campus, local, state, national, or international. Anyone interested in submitting a piece, which should be about 700 words long, should contact John O'Rourke at orourkej@bu.edu. BU Today reserves the right to reject or edit submissions. The views expressed are solely those of the author and are not intended to represent the views of Boston University.