Spider-Man Returns to the Big Screen Today in Far From Home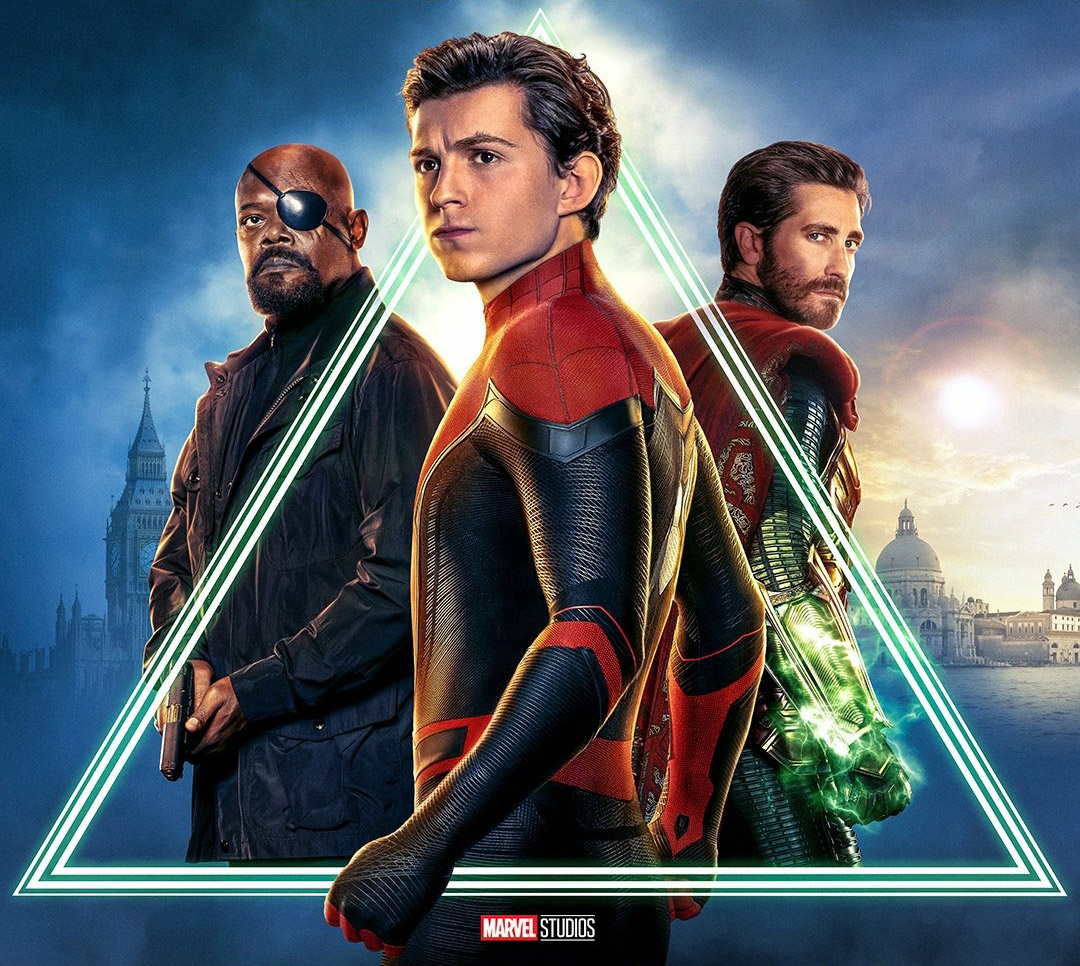 Film & TV
Your knowledge of the superhero could win tickets to a screening
Warning: If you haven't watched Avengers: Endgame yet, this article has spoilers.

Now that the dust has settled following the release of Avengers: Endgame, Spider-Man returns to the big screen in Spider-Man: Far From Home, with Tom Holland reprising his role as Peter Parker/Spider-Man. Also returning are Jacob Batalon (Ned) and Zendaya (Michelle Jones), who appeared with Holland in 2017's Spider-Man: Homecoming. Viewers will see a lot more of Nick Fury, played by Samuel L. Jackson, in the new film, where he becomes a mentor to Parker and recruits a new team of Avengers.
As the film opens, Parker has suffered a devastating loss, as fans of Avengers: Endgame know. Headed to Europe with his high school classmates for a summer trip and attempting to feel like a normal kid, he decides to leave his Spider-Man suit at home. Fate has other plans for him. Fury calls on him to step up to the plate and defend the world from new elemental threats with help from a new character, Mysterio, played by Jake Gyllenhaal, making his Marvel debut here.

Directed by Jon Watts, Spider-Man: Homecoming director and cowriter, Far From Home is projected to pull in as much as $180 million on opening weekend. The film was originally scheduled to open July 5, but Sony/Columbia Pictures, which is releasing the Marvel Studios film, moved up the date to take advantage of the July 4 holiday.

Want a chance to be among the first to see Spider-Man: Far From Home? Take our trivia quiz, and if you answer all of the questions correctly, you could be headed to a showing tonight, Tuesday, July 2, at AMC Loews Boston Common 19, 175 Tremont St., at 8 pm.
To enter, answer all of the questions in the form below and submit it by 1 pm today. Include your phone number, email address, and BU affiliation. Each person entering all questions correctly will be entered in a drawing for two free tickets to tonight's screening at AMC Boston Common. We will notify the winner and announce the name on BU Today by 2 pm, so don't forget to check back this afternoon.
Watch a trailer for Spider-Man: Far From Home here.