Weekender: October 31 to November 3
Tonight is Halloween, but what should you do with the rest of the weekend? Whether you want to stay in the Halloween spirit or decompress and take an easy trip around Boston, we have some suggestions for you. Check out our weekend lineup, which includes art, anime, vintage shopping, a transvestite scientist, and yummy baked goods.

Just a short walk from West Campus is a Brookline bakery reminiscent of a Parisian boulangerie. Clear Flour Bread has been selling authentic Italian and French baked goods for over 35 years. Its delicious offerings range from crusty baguettes to buttery cookies and macaroons to fresh pizza dough. There are seasonal pastries as well; look for the pumpkin pavé (a Brazilian dessert similar to tiramisu) for the fall season. Although the shop recently changed ownership, it retains its quality and local-bakery vibe.
Clear Flour Bread, 178 Thorndike St., Brookline, is open from 8 am to 8 pm weekdays, and 9 am to 7 pm weekends.

Across from the famous Coolidge Corner Theatre is Boston General Store, a great place to window shop or pick up a few thoughtful gifts in preparation for the holiday season. The shop has a rustic, vintage feel and sells essential oils, specialized teas, cheese boards, vintage clothing, and more. Created as a tribute to the founder's grandmother, who had a passion for purchasing long-lasting high-quality goods, the store is dedicated to being environmentally friendly; inside you will find eco-friendly items like a Zero Waste On-The-Go Kit, a Zero Waste Shopping Kit, and reusable wrapping materials and storage containers.
Boston General Store, 305 Harvard St., Brookline, is open from 11 am to 8 pm weekdays, 10 am to 8 pm Saturdays, and 11 am to 6 pm Sundays.

If you're still in Halloween dress-up mode, Anime Boston gives you an excuse to wear another costume. The event will include a variety of anime-themed activities, such as a cosplay fashion show, anime film screenings in Japanese and English, Pokémon Go tournaments, panel discussions, and more. Anime Boston is family-friendly and has enough activities for anyone with a passion for anime, or those looking to learn more about it.
The Museum of Science, One Science Park, Boston, will host Anime Boston on Saturday, November 2, and Sunday, November 3, from 9 am to 5 pm. The event is free with the purchase of an Exhibition Hall ticket; find prices here.

The Coolidge Corner Theatre is presenting a one-day showing of the Halloween stalwart The Rocky Horror Picture Show. This classic musical horror comedy, starring Barry Bostwick, Susan Sarandon, and Tim Curry, is an ideal event for this year's Thursday-falling Halloween. The plot follows Brad and Janet, a couple who come across a spooky mansion, home to the transvestite scientist Dr. Frank-N-Furter. They meet many eccentric characters, singing and dancing to rock songs all the while, until Dr. Frank-N Furter unveils his creation, called "Rocky." The Coolidge Corner Theatre is one of America's oldest movie theaters and therefore well-suited for celebrating this eerie, ghostly evening.
The Rocky Horror Picture Show will be shown at the Coolidge Corner Theatre, 290 Harvard St., Brookline, at 10 pm Thursday, October 31 (the earlier 7 pm show is sold out). Purchase tickets here.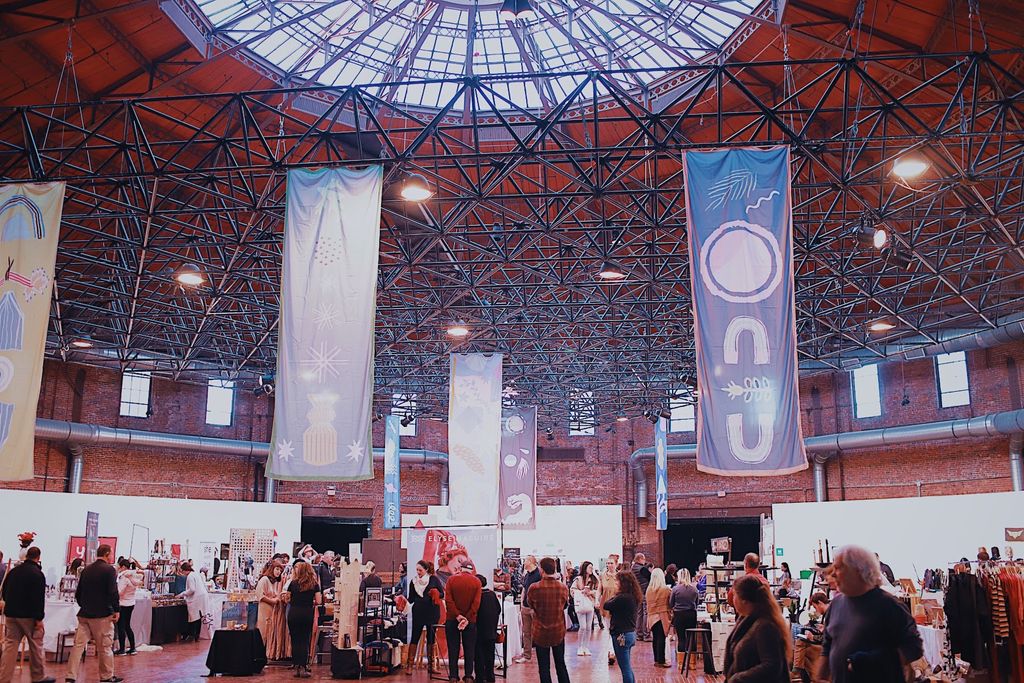 You'll find art from new and emerging artists, fancy food and drinks, and local DJs at the annual Renegade Craft Fair. Booths include Fine Art by Suzanna, selling ceramics inspired by plants, Kim Ferreira's paintings of simple pleasures, and Maeve's All Natural's natural and organic skincare and cosmetic products. Other booths will have craft jewelry, sweets, home goods, and even pocket squares. Find the full roster here. 
Renegade Craft Fair is at the Cyclorama @ Boston Center for the Arts, 539 Tremont St., Boston, Saturday, November 2, and Sunday, November 3, from 11 am to 5 pm. The event is free.