Two New Books from SPH Faculty for Fast-Changing Public Health Field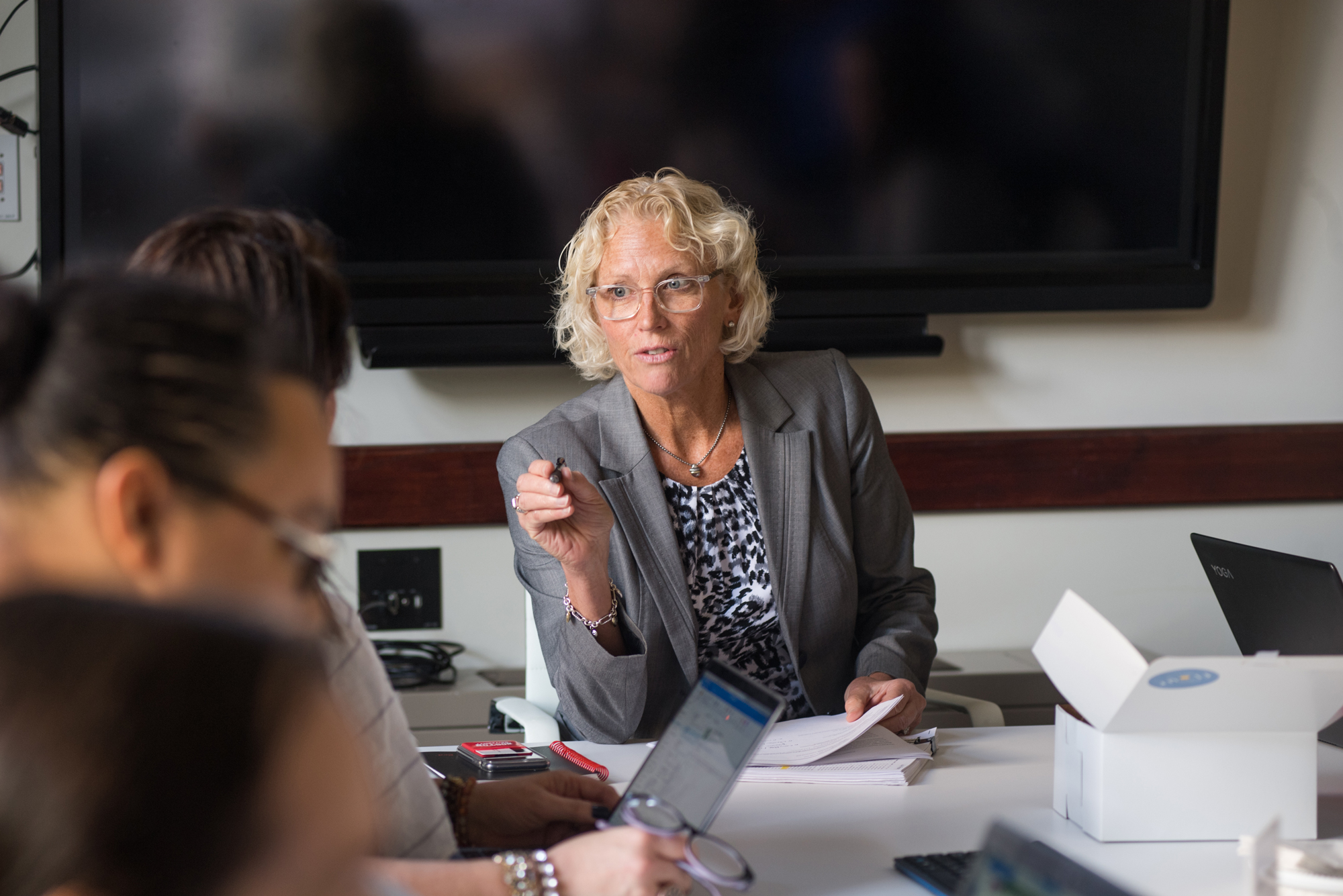 Public Health
Two New Books from SPH Faculty for Fast-Changing Public Health Field
Collaboration between school's dean and professor focuses on shaping tomorrow's public health education
Two new books about the state of public health today, and where it's going tomorrow, put BU's School of Public Health at the forefront of what the school's dean says is a dramatically evolving field.

The biggest changes: public health graduates are not going just into state and local public health anymore—branching out instead into industry and healthcare—and many in the field now take a wider view of factors shaping public health. Both forces are driving schools to change how they educate.

"I think what's interesting here is less a book or two books than a school that's innovating," says Sandro Galea, Robert A. Knox Professor and Dean. "But innovating from a place of first principles: What is public health? What is it trying to be? And how do we teach it most effectively to students who are going to be dealing with far different issues 20 years from now and 40 years from now and 60 years from now?"

Galea and Lisa Sullivan (GRS'86,'92), an SPH professor of biostatistics and associate dean for education, edited Teaching Public Health (Johns Hopkins University Press, 2019), a primer published in August that combines theory and practice at both classroom and curriculum levels.

"This is an unusual school of public health in that when it was first started, the vision was always that it would care equally about teaching as it does about scholarship," Galea says, and that vision continues. In 2018 SPH hosted a symposium on teaching public health that brought together the associate deans of education at public health schools around the country, where they presented papers that became chapters in Teaching Public Health.

The book is a mix of aspirational thoughts about public health teaching, articles that frame and set the agenda, and more granular chapters on teaching methods. "The meat of the book is the section that talks about active learning, practice-based teaching, all the technical aspects of teaching to engage students" that are in practice at SPH, says Sullivan.

Galea and Sullivan plan to hold a symposium every other year, with one already in the works for next June.

The second book, Public Health: An Introduction to the Science and Practice of Population Health (Springer Publishing, 2019), came out October 24. It is a comprehensive public health textbook focusing on the eco-social framework and life course factors affecting population health. The book highlights the central role that prevention and health equity play in improving population health and features case studies involving heart disease, Ebola, environmental exposures, gun violence, the opioid epidemic, health policy, and more.

Galea and Sullivan partnered again for the textbook, along with James Shultz, a population health scientist and director of the Center for Disaster and Extreme Event Preparedness (DEEP Center) at the University of Miami Miller School of Medicine. Longtime collaborators, Galea and Shultz have worked together on a number of papers on public-health topics.

There really is no coherent textbook that introduces students to public health in a way that emphasizes the underlying principles, Galea says. "This textbook doesn't have a chapter on infectious disease, a chapter on chronic disease," he says. "It really goes back to the idea that to understand public health is to understand how public health is generated across your life course, through a set of influences on your health, exactly as our curriculum does."

The authors want students to remember that where you are born, how you are born, your parents' life circumstances, what happens to you in childhood, your adolescence, and early adulthood affect your health throughout your life. As does who your friends are, the neighborhood you live in, the city and state you live in, and national and global trends.

Both books are intended to make an impact at a key time for the field, Sullivan says, as the definition of public health has expanded. "It used to be that our graduates went into state and local public health," she says. "Now a third of our grads are in those areas, a third are in healthcare, and another third are in industry. So the opportunities for people with training in public health have really expanded."

In 2018, Galea and Sullivan coauthored a short essay in the respected journal Lancet with Laura Magaña, president and CEO of the Association of Schools and Programs of Public Health, outlining a future for public-health education defined in part by a changing world and a more diverse student body with a wider range of professional and personal interests.

Expect some of these topics to come up when Galea delivers a keynote at the annual meeting of the American Public Health Association, being held in Philadelphia November 2 to 6. Sullivan and Shultz will also give a presentation.

"The world is changing. Urbanization, climate change, and population aging are creating a world that is substantially different than today's world," Galea says. "Our job is to educate future public health professionals to be ready to deal with a different world, with a range of problems that we cannot even anticipate. An excellent education in public health teaches students how to think and adapt to the changing needs of the time.

"The more people you have who understand the fundamentals of public health, it's good for all of us," he says.