Who Snagged an Early Holiday Gift from BU Today?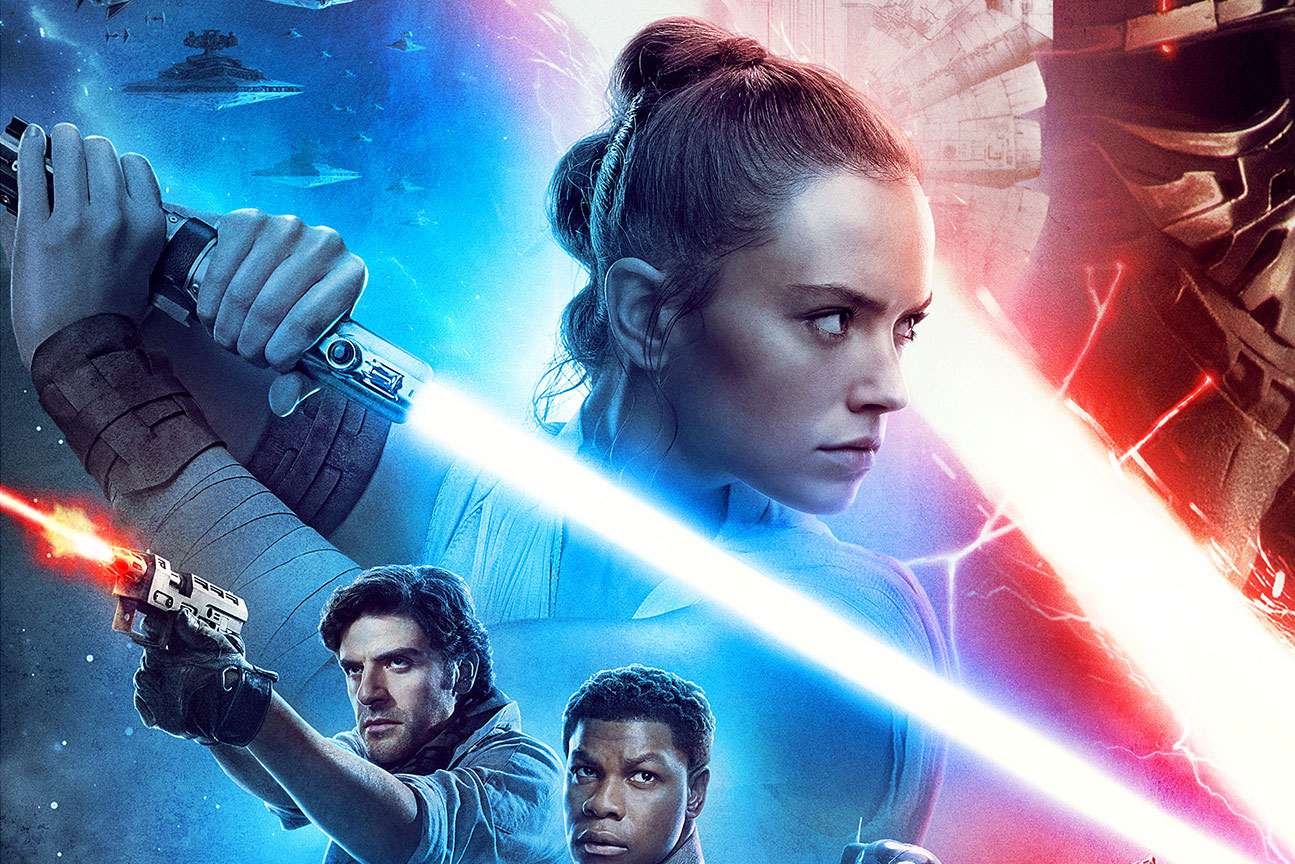 Film & TV
Who Snagged an Early Holiday Gift from BU Today?
Find out the winner of tickets to see Star Wars: The Rise of Skywalker tonight 
The latest installment in the Star Wars saga arrives today, December 20, 2019. In Star Wars: The Rise of Skywalker, the Resistance continues to battle the First Order as Rey (played by Daisy Ridley) and Kylo Ren (Adam Driver) look set to face off with their lightsabers again, according to the trailers. And this time around it looks like Rey might get some training before heading into battle with one of the most powerful Sith lords.

This being the film's opening weekend, in keeping with tradition, BU Today announced a trivia contest this morning. We entered the names of the people who answered all of the questions correctly into a drawing for two tickets for a screening tonight, December 20, 2019, at 7:30 pm at AMC Loews Boston Common, 175 Tremont St., Boston.

The winner is Ryan Sullivan, College of Arts and Sciences Religious Studies Program Coordinator.
Here are the correct answers to our questions.
1. On which planet did Luke Skywalker receive his Jedi training?
Dagobah

2. Which species helps the Republic defeat the Empire during the Battle of Endor in Episode VI, Return of the Jedi?
Ewoks
3. What was the name of the Sith plan to eliminate all Jedi in Revenge of the Sith?
Order 66
4. Who Was the only Jedi with a purple lightsaber in the original six movies?
Mace Windu

5. Finish this Darth Sidious/Emperor Palpatine quote from Episode III: "Have you heard the tragedy of ___________?"
Darth Plagueis the Wise

6. On which planet were the clone troopers created in the prequels?
Kamino
7. In A New Hope, Han Solo brags about flying the Kessel Run (seen in Solo: A Star Wars Story), which usually takes over 20 parsecs to complete, in how many parsecs?
12

8. Who is General Grievous?
Commander of the Droid Army, who steals the lightsabers of his victims

9. What was the Jedi Temple on Coruscant built on top of?
The Sith Temple

10. What does AT-AT stand for?
All-Terrain Armored Transport
Watch the trailer for Star Wars: The Rise of Skywalker here.