POV: It's Time to End the Sale of Flavored E-Cigarettes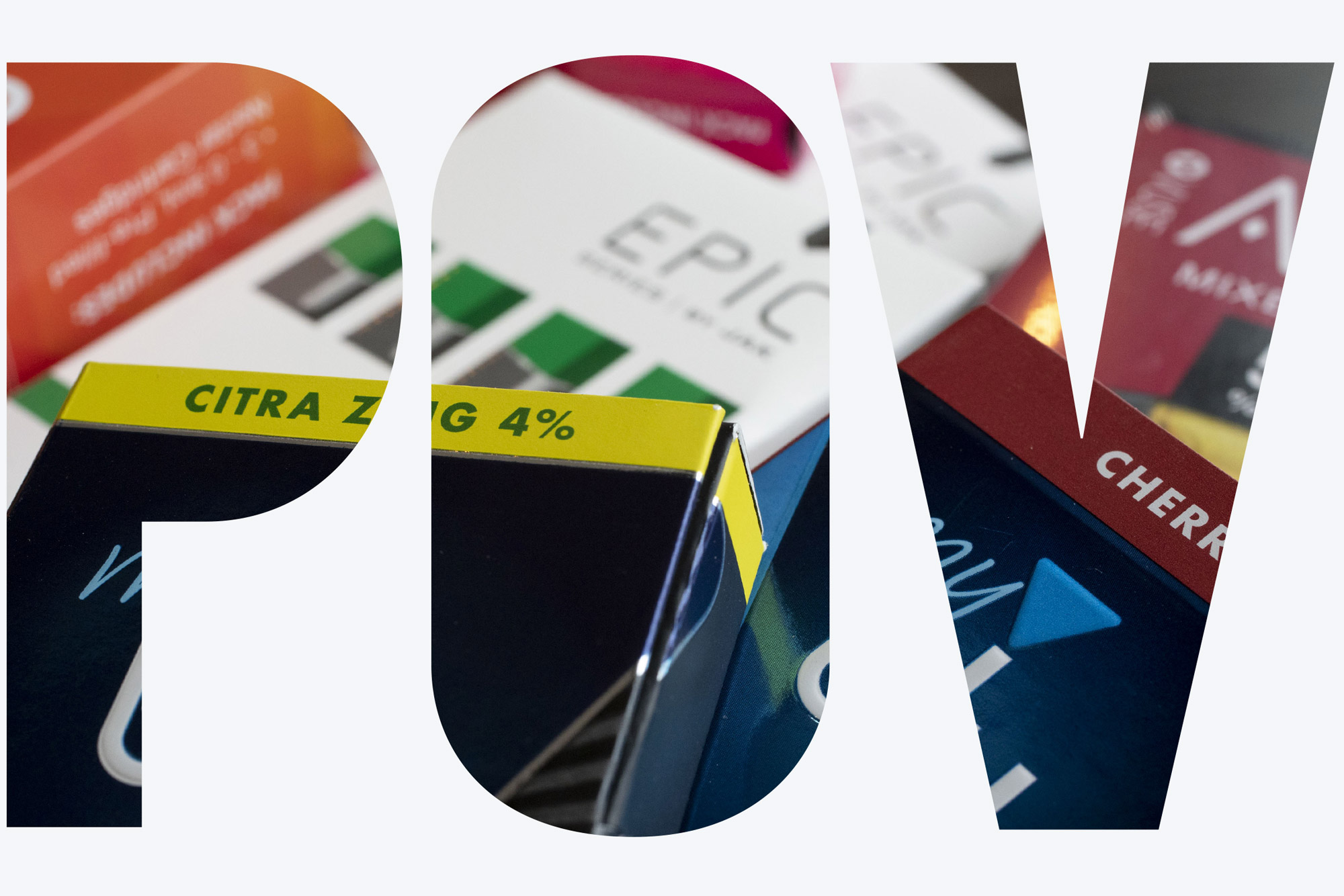 Voices & Opinion
POV:  It's Time to End the Sale of Flavored E-Cigarettes
Trump administration's proposed ban a step in the right direction to protect nation's youth 
America is in the middle of a health epidemic, and the nation's youth and young adults are taking the brunt of it. Every year hundreds of thousands of middle, high school, and college students take up vaping and many become addicted to flavored electronic cigarettes. That news is particularly alarming given the nearly 2,000 reported vaping-related illnesses and 38 deaths in the last few months, many believed to have been caused by black market products.
The health crisis has drawn growing attention to the flavors—vanilla, cherry, coffee, etc.—used by leading e-cig manufacturers, which many believe are drawing youth to take up vaping. Today, more than five million kids are using e-cigarettes. According to the National Institute on Drug Abuse, teen e-cigarette use doubled from 2017 to 2019, with many drawn by the flavor. The Centers for Disease Control and Prevention's National Youth Tobacco Survey reports that in September alone, 97 percent of young e-cig users reported using a flavored product and 70 percent cited flavors as the primary reason for their use.

The recent call from the Trump administration to ban flavored e-cigs from the market is an important step in the right direction toward protecting the youth of America.

For some time, there has been confusion as to the actual health threat posed by e-cigarettes. It's a fact that they contain both nicotine and carcinogens. JUUL, one of the largest manufacturers of e-cigs, has admitted that a single pod delivers as much nicotine as a pack of 20 cigarettes.
Nicotine not only hooks youth, but also poses a serious danger to adolescent brain development. Research has shown that attention span, memory, and learning can be impacted up to the age of 25. And e-cigs have been shown to be a gateway: many kids and young adults are reportedly transitioning to traditional tobacco products.

As a youth advocate against Big Tobacco and e-cigarettes, I have heard the common argument that the real blame lies with the teenagers using e-cigs. To me, this thinking is flawed and serves only to blame the victim, not the perpetrator. I would argue that America's youth have become the victims of an industry using Big Tobacco's playbook to addict a new generation.

This playbook has seen companies such as JUUL target marketing and research specifically to youth. In 2015, JUUL launched its "vaporized" campaign, advertising featuring attractive young people having fun while holding JUUL products. The company's strategy to attract youth follows that of traditional Big Tobacco. The company offers e-cig products with flavors ranging from menthol to mint and mango. The flashy names, along with the bright and colorful packaging, have attracted—and hooked—more and more youth. And it's the flavors that are the driving force behind the youth epidemic. 

There have been calls from people who argue that e-cigs are safer than traditional cigarettes and that by banning flavors, it will discourage people who are currently using e-cigs to wean themselves off of traditional tobacco products. Just because a product is safer does not mean that it's safe. There are plenty of alternatives besides e-cigs for those looking to stop using conventional cigarettes, such as patches and nicotine replacement therapy.

There has also been growing concern over the emergence of a black market if these flavored products are banned. Unfortunately, there is already a thriving black market selling counterfeit e-devices and e-liquids/juice (all home-manufactured), and many of these are thought to be the source of the recent surge in vaping illnesses.

If we are to protect the country's youth from a deceptive industry, it is imperative that we take action toward banning flavored products. If nothing is done to address the sharp increase in teen vaping, the long-term health consequences will be grave. It's in our best interest to support the Trump administration's proposed flavor ban in order to protect young people from the risks posed by e-cigarettes.
"POV" is an opinion page that provides timely commentaries from students, faculty, and staff on a variety of issues: on-campus, local, state, national, or international. Anyone interested in submitting a piece, which should be about 700 words long, should contact John O'Rourke at orourkej@bu.edu. BU Today reserves the right to reject or edit submissions. The views expressed are solely those of the author and are not intended to represent the views of Boston University.