Author Jonathan Metzl to Speak at BU Today about Whether Americans Are Harming Themselves by Backing White Politicians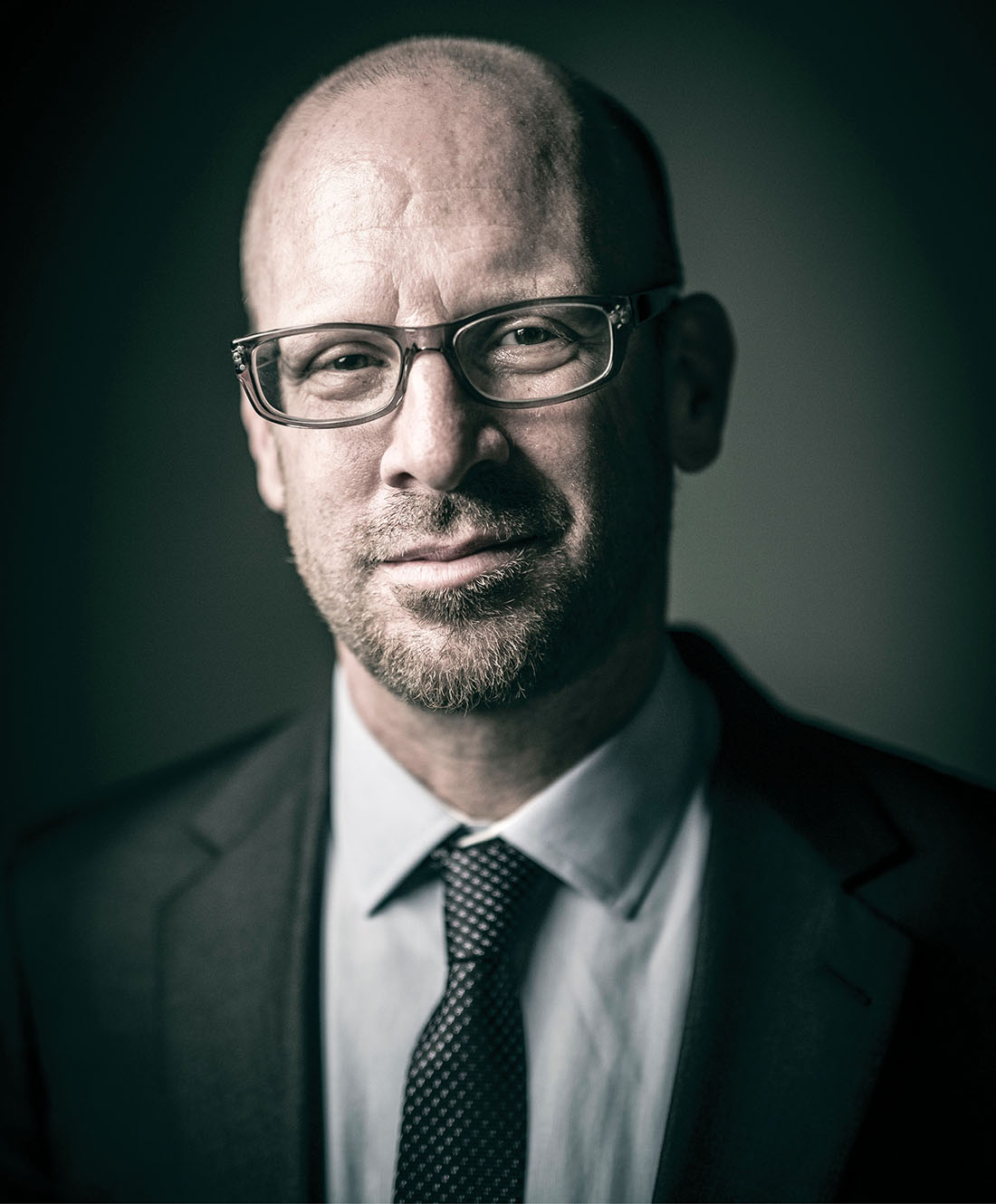 Diversity
Are White Americans Harming Themselves by Backing GOP Policies?
Author and Vanderbilt psychiatrist Jonathan Metzl to speak about "dying of whiteness" today on Medical Campus
When we hear about the link between race and health, it's often in the context of black patients receiving substandard medical care. Yet in his provocative new book, Dying of Whiteness: How the Politics of Racial Resentment Is Killing America's Heartland (Grand Central Publishing, 2019), Jonathan Metzl, the Frederick B. Rentschler II Professor of Sociology and Psychiatry and a professor at Vanderbilt University, quantifies—in weeks and years of life lost—the steep cost paid by many white Americans because of the conservative policies of the politicians they support.
Racial anxieties stoked by conservative politicians, for example, led to the erosion of gun control laws in Missouri and undercut the Affordable Care Act in Tennessee. As a result, gun deaths spiked—not from homicides by inner-city gang members, as the National Rifle Association implied, but among white communities, in the form of gun-related suicides, partner violence, and accidental shootings. Metzl's analysis of the data shows that between 2008 and 2015 Missouri lost more than 10,506 years of productive white male life. Tennessee's refusal to expand Medicaid cost every single white resident two weeks of life.
"White America's investment in maintaining an imagined place atop a racial hierarchy ironically harms the aggregate well-being of US whites as a demographic group," Metzl writes in his book, "thereby making whiteness itself a negative health indicator." Metzl, director of Vanderbilt's Center for Medicine, Health, and Society, will speak on the Medical Campus today at 3:30 pm on The Politics of Race and Health, part of an ongoing lecture series on race sponsored by BU Diversity & Inclusion. BU Today spoke with him in advance of his appearance.
BU Today: Let's start with a term that appears in the title of your new book. How do you define "whiteness"?
Metzl: When I was growing up in the Midwest—I'm from Kansas City—people who were different in background, politics, and race found ways to get along. But increasingly, we see policies that set people against each other along profoundly racial lines. When I talk about "whiteness," I don't mean it as a biological or even ethnic category. Really what I mean is the rise of a particular kind of identity politics that tells white people they're under attack and encourages them to be anti-immigrant or anti-government or progun to restore the "greatness" they once had. To me, that's an illusion.
Many conservative policies appear to directly harm the white Americans supporting them. Yet you suggest that it's not as simple as white voters being duped. What don't liberals get about support for conservatives and President Trump?
One of the most jarring parts of the research was talking to people in rural Tennessee. These were white Americans who would have really benefited from healthcare reform, but who were loath to support Medicaid expansion and the Affordable Care Act because they didn't want, as they put it, Mexicans and welfare queens and other minorities to benefit. For them, there was an ideology that was more powerful than self-preservation. I think there was this liberal fantasy that the minute Republicans saw the effects of Trump's policies they would wake up and change course. But I spoke with people who were literally laying their lives down on the line in support of a racial hierarchy they felt was threatened. Issues like healthcare, education, and guns have centuries-old histories of racial resentment. Offering everyone healthcare won't change people's opinions if you don't address the underlying racial issues. Things are far more complicated than the liberal vision of common sense when race is involved.
The polarization that dominates the current political climate feels pretty bleak to a lot of people. Do you see a path forward?
Part of what we need is a strategic reinvestment in structures that bring us back together and allow us a common cause: roads, bridges, schools, and libraries, as well as larger issues like Social Security or healthcare. These are all things that join us as a society and let us see the world on the same sides. But I also believe that we need to address whiteness more directly and talk about it a lot more. Currently, there's one guy in the whole country who seems like he's getting to define whiteness—and that's Donald Trump. His version of whiteness is one that it's under attack and needing to build walls. To refute that, we need to talk more openly about other models of whiteness. Is there whiteness that is communal or religious or generous?
What can we, as individuals, do to help bridge the divide?
There is a very polarizing language that sets us apart on life-or-death issues and makes us believe that there's no way we could ever get along with each other. I certainly gained an appreciation of the importance of language when I interviewed people who had lost loved ones to gun violence, but who were still deeply progun. If I asked them, "Did this episode change how you feel about guns?" they would immediately get defensive. But if I said, "What can we do, as a society, to keep ourselves safer?" it gave people a respectful space—one removed from a policy debate—to talk about ways to change things. Twitter and Cambridge Analytica and everyone in between seem to have mastered the art of telling us we're on one side or the other. The more we can build a language of common cause, the better off we'll be in the long run.
Jonathan Metzl's lecture, The Politics of Race and Health, part of the Diversity & Inclusion Fall Speaker Series, is Monday, November 4, from 3:30 to 5 pm in the Medical Campus Evans Building Keefer Auditorium, 75 East Newton St. The event is free and open to the public and will be livestreamed here.