I'm spending my summer interning in Alaska, helping local fishermen with new sustainable technologies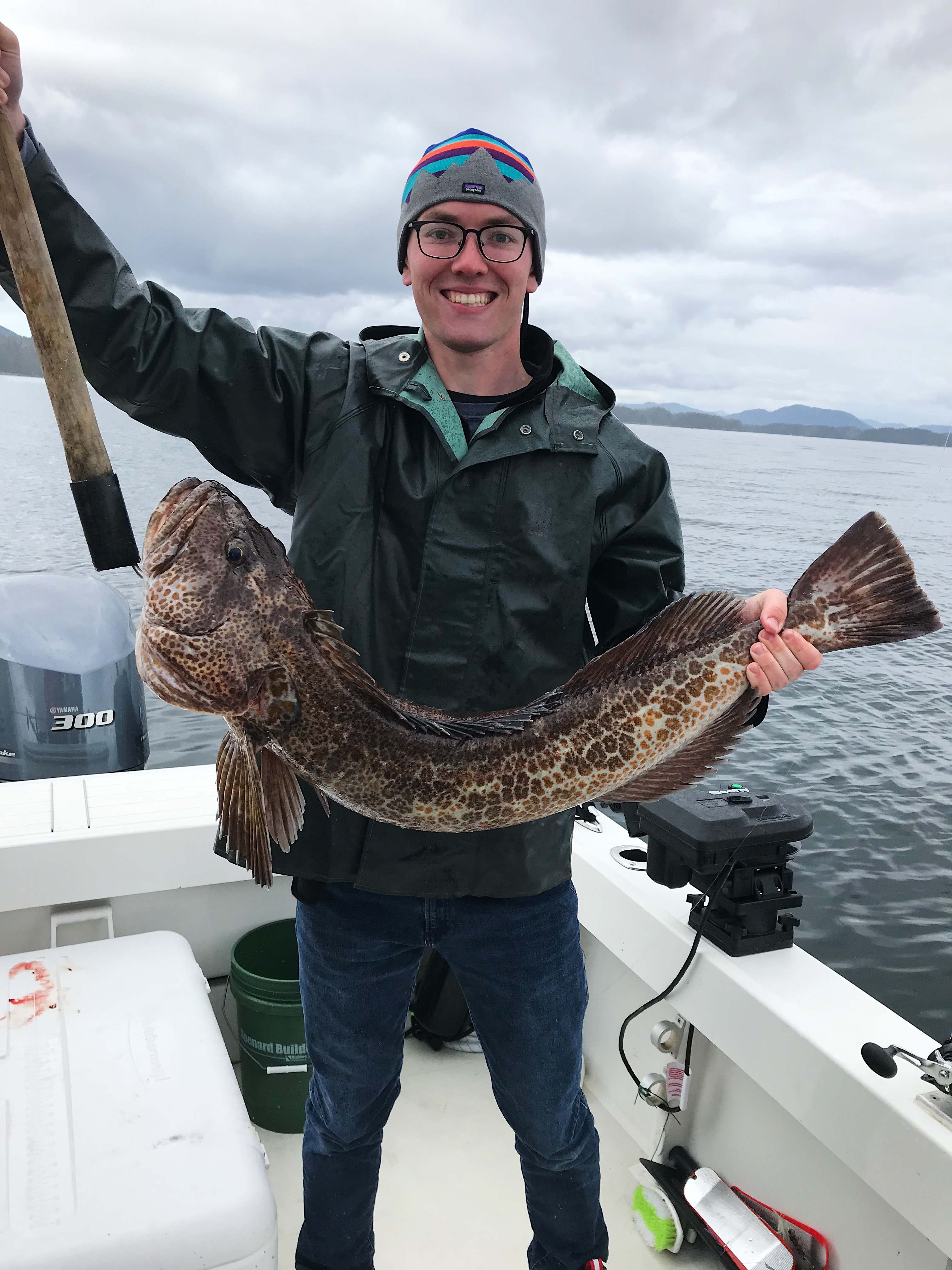 Environment
I'm Spending My Summer Interning in Alaska
Today's employers are actively seeking graduates with real-world experience—and that means that internships play a critical role in job hunting. A recent study by the National Association of Colleges and Employers found that employers hire more than 55 percent of their interns as full-time employees.

BU Today reached out to junior Clark Edwards (CAS), who is spending the summer interning with two local fishing organizations on Baranof Island in the Alaskan Panhandle. Edwards is majoring in environmental analysis and policy and minoring in sustainable energy.

His internship: Working with the Alaska Sustainable Fisheries Trust (ASFT) and the Alaska Longline Fishermen's Association in Sitka, a city on the west side of Baranof Island (Sitka is the setting of the 2009 film The Proposal, starring Ryan Reynolds and Sandra Bullock, although the movie was shot in Rockport, Mass.).

Edwards' internship coincides with the summer solstice, or the midnight sun, when daylight lasts nearly 24 hours for 80 straight days, so while he's there it's near-constant daylight.
How he landed the internship: Edwards found the internship through his own intrepid job hunting. He focused his search on Alaska since he'd always dreamed of traveling there. He is receiving an internship stipend through the Yawkey Internship Program, which helps students to take unpaid internships by paying them a stipend.
Typical day on the job: On any given eight-hour day, Edwards is involved in many facets of the organizations he works with. He has been exposed to all sides of the fishing industry and works on a variety of short- and long-term projects. Big picture? He says he's learning "the economic impact fishing has on southeast Alaska, the politics behind fishing, and how intertwined different industries are with the commercial fishing community."
He also loves the fact that his internship affords lots of opportunities to take a quick hike during the workday with coworkers. "The mountains and trails are literally down the street from the office," he says.
What's entailed: Edwards has spent much of his time working on the Crew Apprenticeship Program (CAP), which aims to encourage younger men and women to enter the fishing industry, a critical need, as current workers are aging. Edwards says there are numerous barriers that make it difficult to break into the industry, such as the high costs of permits, the expense of purchasing and maintaining boats, and finding positions that take greenhorns (new fishermen). Greenhorns typically learn the industry directly, under the tutelage of a skipper.
This summer, Edwards has helped skippers and greenhorns connect and has worked on creating job, alumni, and online applicant portals. He's also helped to create a curriculum of sorts for people looking to experience commercial fishing, but ultimately planning to go into other parts of the fishing industry or to pursue environmental jobs.

Another project he's involved with is Alaskans Own, a community supported fishery (CSF) that promotes using flash-frozen fish, which "is more sustainable and just as fresh as any other type of fish," Edwards says. "The goal is to reduce waste by using frozen fish, rather than buying the fish from a grocery store, where it might go to waste if not sold. Because it's frozen, consumers can use it when they want. It also enables the fishermen to sell fish when they want to and help them get the most money for their product." Later this summer, he may explore partnering with a CSA (community supported agriculture) to help Alaskans Own boost sales.

He has learned how to use a device called a CQR (Certified Quality Reader), which instantaneously measures the freshness of a fish to determine how much shelf life remains, and he's now training others on how to use it.
Career skills he's acquired: Networking, program management, training others, event planning (with the Sitka Seafood Festival), grant writing, and more.

His proudest accomplishment during his internship: Edwards says he's particularly proud of learning to use the CQR machine and train others to use it. "It is quite awesome to see it in use and to know it will be used to better fish quality and have the ability to affect an industry positively over time," he says. "I also think my creation of a job board, alumni portal, and applicant portal on the website for the CAP program is also very cool."
How the internship has influenced his future job prospects: Edwards says the experience has made him aware of numerous job opportunities in the fishing industry, such as policy work, that he's very interested in.
What he does when he's not at work: Not surprisingly, Edwards, copresident of the BU Outing Club, spends much of his free time hiking and fishing. He has seen many bald eagles, sea lions, and porpoises, though no bears (yet)—but he always carries bear spray with him just in case.
"The hikes are nothing like the wilderness on the East Coast," he says. The island "is extremely well preserved and it is basically all a temperate rain forest. I plan to hike the dormant volcano Mount Edgecumbe at the end of the summer." He's also had the chance to learn what it's like fishing on a commercial ship, and he's caught king salmon and a very large lingcod.