Investing in Cryptocurrency: Do or Don't?
Questrom's Mark Williams on why they're risky
Bitcoin, other cyber-currencies soaring in value
Fueled by blockchain, technology permitting decentralized, computerized
transaction records
They're a risky investment, warns Questrom School of Business expert
Why are people mortgaging homes to buy Bitcoin, the digital currency created in 2009 that skeptics regard as just "a bunch of ones and zeroes floating around the internet"?


Because get-rich-quick dreams are endemic. Bitcoin began 2017 worth $1,000 per coin, but closed the year at more than $19,000. Other so-called cryptocurrencies—digital currency that is sent and received electronically—are also soaring in value. Entire nations, notably Russia and Venezuela, say they'll issue their own cryptocurrencies. But South Korea is considering banning trading in the currencies completely, fearing citizens will lose their shirts speculating in cyber-money.
"The perceived value of one cryptocurrency over another is based on the notion that the holder of the digital currency gains exclusive access to a given type of blockchain technology," says Mark Williams (Questrom'93), a Questrom School of Business master lecturer in finance and executive-in-residence. Blockchain uses a volunteer computer network, controlled by no one, to record cyber-currency transactions that while public, link to just an electronic address. Enthusiasts foresee blockchain technology being applied to stocks, bonds, contracts, and other assets.
"Some speculators view this as a lottery ticket, and if the market adopts your blockchain type, the payday will be astronomical," says Williams. "But this has also created an extreme asset bubble." Betting on a particular cryptocurrency, he warns, "is fraught with uncertainty and high risk."
BU Today asked Williams, who advises Questrom's FinTech Club, for a tour of cryptocurrency's brave new world.
BU Today: The value of cryptocurrencies has soared. Why?

Williams: Cryptocurrencies have soared as more speculators have chased higher prices and the perceived opportunities of underlying blockchain technology. Without a doubt, 2017 was the year of cryptocurrency mania. Bitcoin reached an astronomical increase of approximately 1,900 percent. In comparison, the stock market, which had a historically strong year, increased by only 20 percent.
As Bitcoin shot to the moon, speculators searched for the next Bitcoin, throwing money into Ripple and Ethereum, two lesser-known cryptocurrencies. As more speculative money poured into other target currencies, on cue, prices also skyrocketed. This month alone, Ripple and Ethereum climbed by over 80 percent before retreating—significantly, in Ripple's case.
Might virtual currencies have value and staying power?


Since I began researching Bitcoin, it has proven to have resiliency and an ability to bounce back. In 2013, it peaked at $1,200, experienced a mini-crash, dropping to $200 by 2014, and remained below this high for three years before hitting new hyper-highs in 2017. Bitcoin continued to surprise many skeptics, including myself.
The rapid accession of Ripple and Ethereum has also created healthy competition in the race to become the blockchain standard. This quest has increased the visibility and perceived value of a wide swath of digital currencies other than the big three. This modern-day gold rush has also ushered in fraudsters attempting to profit at investor expense. There are over 1,000 cryptocurrencies in existence. In this mad dash to the finish line, many e-coins will be proven worthless. Winners and losers will be sorted out by market forces. Unfortunately, needed consumer protection regulation has not kept pace with the rapid rise and recent fall of cryptocurrencies. Those that speculate are at high risk.


Cryptocurrency investors are subject to significant cybertheft risk, as market exchanges are common targets. This past week, a Japanese exchange was hacked, and investors have lost over $500 million.
My advice to those contemplating buying cryptocurrencies: do your homework first, understand your personal risk tolerance, and if interested, commit only an amount of money that you are willing to lose and that won't impact you financially if it is a total bust. For risk-adverse investors, stick with traditional stock and bond investing, companies that have real assets, real boards, real management, real cash flow, and real regulation. Few investors regret buying Apple.
Several countries are launching their own cryptocurrencies. Why?
Cryptocurrencies by their nature are pseudo-anonymous, and their use and movement can avoid detection, making them ideal for countries that want to attempt to bypass trade embargos and sanctions. Both Russia and Venezuela fall into this category. Unfortunately, such actions highlight the nefarious uses of such cryptocurrencies. Despite the actions by Russia and Venezuela, blockchain technology remains promising, with positive business and social applications.
The New York Times quoted one analyst as suggesting cryptocurrency might be a good investment if you approach it with the same classic strategy as stocks: buy and hold. Do you agree?
Cryptocurrencies are a brand-new and highly risky asset class. It is dangerous to make the comparison to traditional stock and bond investing. Such digital currencies are not currencies, but digital commodities, where prices react violently to rumors and changes in investor demand.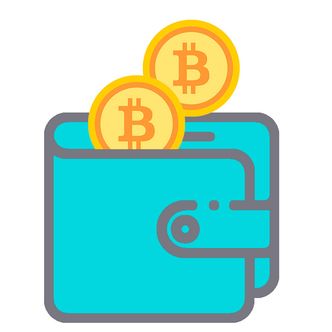 Prices can also be manipulated, and exchanges that trade them tend to have little to no regulation and consumer protections. It is not uncommon to see daily price swings of 15 percent or more. Recently, Bitcoin dropped by 25 percent in a single day. Bitcoin is accepted on a voluntary basis. Cryptocurrencies are not legal tender, which means that no one is legally required to accept them as a unit of value. A month ago, Bitcoin was worth more than $19,000; recently, it was worth $10,000, but will this value continue?
As the price mania of digital currencies has increased, the frequency of cyberattacks has also increased, creating greater risk to investors. If successfully stolen, the pseudo-anonymous nature of Bitcoins, and lack of basic consumer protections, make them hard to trace and almost impossible to return to their rightful owners.