Improving Life in Lebanon's Refugee Camps
ENG students, researcher apply engineering skills to real-life problems
There are nearly one million Syrian refugees in Lebanon, and about 350,000 of them make their temporary home in the Bekaa Valley. Just outside Zahle, the valley's largest city, tens of thousands live in shelters made of wood, plastic sheets, and corrugated iron.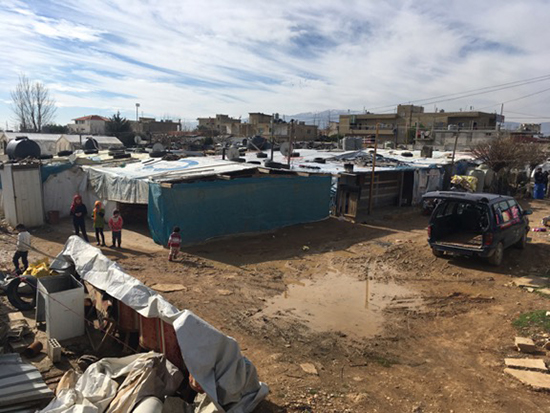 They struggle to meet their basic needs. Food, fuel, and clean water are often in short supply.
Fires are an issue too. In December 2017, eight children died when fire ripped through a settlement of wood and plastic tents. And last July, a blaze believed to have started from a cooking fire killed two children and destroyed the possessions of 1,400 people.
Fire safety was one of several refugee issues explored in a three-week-long course that was taught in January at the American University of Beirut. The course, Humanitarian Engineering: Designing Solutions for Health Challenges in Crises, was created by Muhammad Zaman, a College of Engineering professor of biomedical engineering and materials science and engineering and a Howard Hughes Medical Institute Professor of Biomedical Engineering and International Health, along with professors at the American University of Beirut and Johns Hopkins University.
Zaman helped write the course syllabus and lectured to students on site. He also recruited two BU engineering students, Helen Lindsay (ENG'18) and Anna Helfrich (ENG'18), and Devika Nadkarni (CAS'17), a researcher in his Laboratory for Molecular & Cellular Dynamics.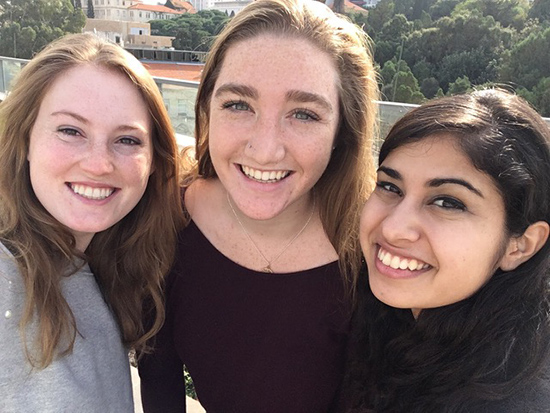 Lindsay worked with a group that studied the settlements' fire problems. They started with a survey to pinpoint residents' priorities. Lindsay tells her story.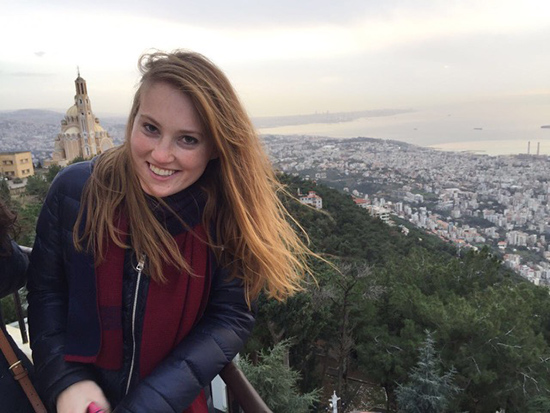 We went to the refugee camps to do some interviews with residents and find out what needs we, as engineers and public health workers, might be able to address. There was something both heartbreaking and hopeful about the situation. There were children who were running around and playing together despite the situation—and every one of them smiled at us.
We made a needs assessment tool, a survey to get an accurate picture of what the residents' priorities were. Fire came out as a top worry for every household. Because it's such a large problem, we felt that just a technical solution would not be enough, so we developed a two-pronged solution. There was a technical piece—an alarm detector that would light the top of the tent to alert responders to the fire's location.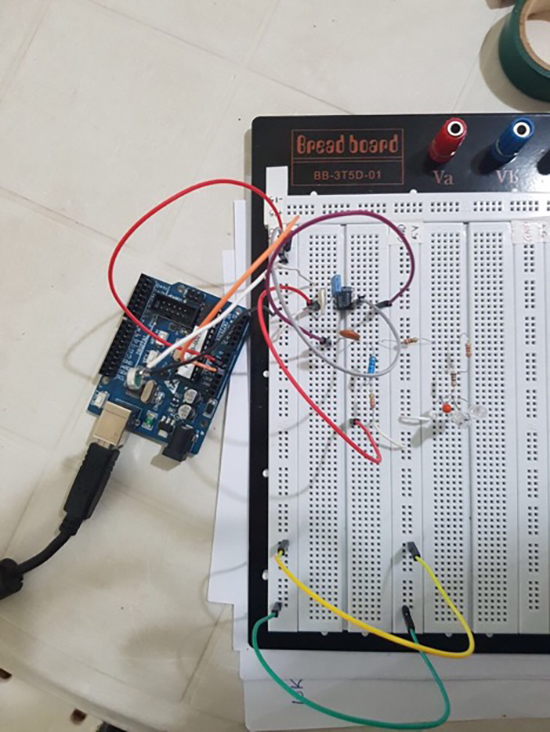 There was also a community response program, which involves training residents on how to respond to a fire before the fire department can get there.
There were some heartbreaking moments, but we also found many areas in which our technical skills could be applied. The course also emphasized that these issues are very complex and are not only technical or health-related, but have strong political and social links.
Helfrich's group focused on access to information about vaccinations. They found that many living in the shelters weren't aware of a program that offered free vaccinations to refugees. Helfrich talks about her study.
The first field visit was focused on general observations. We chatted with people from four different sites and a common trend that we saw was lack of information. When we asked the refugees about services that are available to them, we heard a lot of misconceptions and incomplete information.
We had to think about how we could design a device that doesn't just transmit information, but can be adaptable within a refugee setting. If the solution is not adaptable, then it is of no use. It needs to be accurate, durable, free, and accessible to everyone regardless of gender, age, or ability to read. We considered solutions like hotlines, apps, and telephone booths, and ultimately decided on a simple box with an automated message about vaccination services. The user simply has to press a button and the message will be read aloud. The box also includes phone numbers to speak to someone about a specific service. The design is simple, easy to use, and can provide information to anyone who presses the button. A lot of times the simpler the solution is, the better.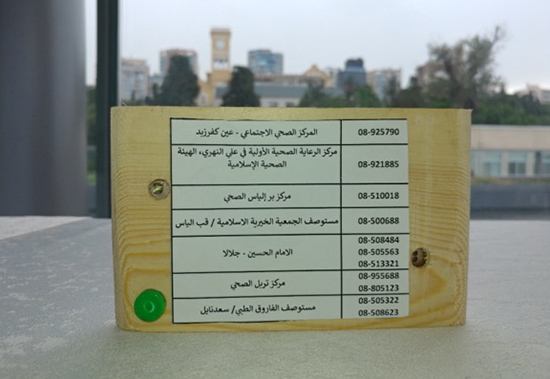 One of the important things we learned is that engineering isn't just about making a device. You can make the perfect device to solve any problem, but if it doesn't adapt to the setting it's being used in then it is useless. This is something you don't typically think about in normal engineering classes.
Nadkarni worked with a group that tried to expand access to clean water. This team too spoke with the refugees to assess what was needed. Nadkarni describes what they did.
My team conducted several rounds of interviews with refugee families.
We came up with a solution that we called "3D Safe Water." It's a three-pronged strategy to ensure detection of contamination, decontamination of water, and deployment of the detection and decontamination technology.
There are many technologies that have been developed that test and treat water, but their price point is often too high, so we designed a simple sensor with two LED lights that could detect contaminants in the water. If the water was safe to consume, one of the LED lights would turn green, and if it was not safe the other light would turn red. If found to be contaminated, the water could then be treated by using a simple chlorine dispensing system. Chlorine was commercially available and affordable for refugee families, but many people didn't know how much to use. They often added too much, causing severe skin rashes when used for bathing. We suggested training at least one member of the household on how to use chlorine.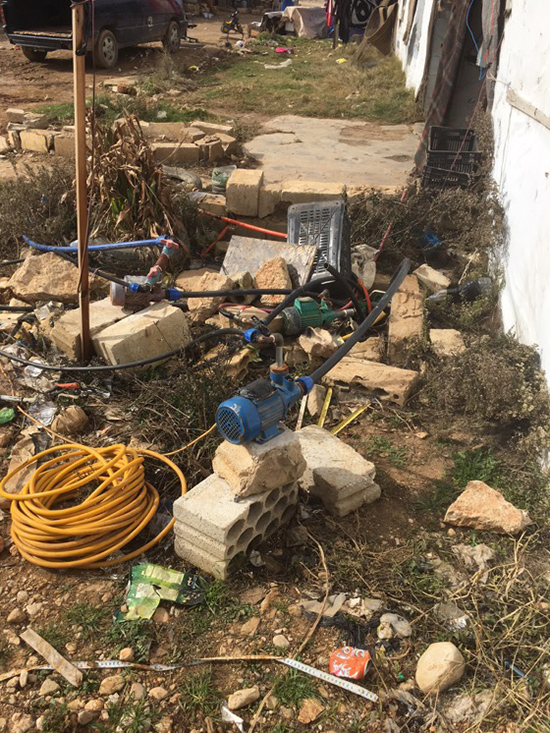 Zaman helped to develop and to teach the course. Zaman sums up their work and its importance.
We often think about BU students working on important topics of our time, but few get the opportunity to work on the frontline and use their education and training to relieve the burden on the most vulnerable. Refugee health and well-being is one of the most complex, difficult, yet critical areas of our time.
It's a topic that often gets embroiled in politics and xenophobia, and to see our students ignore the hyperbole and hysteria and work on easing the burden through engineering is remarkable, commendable, and incredibly inspiring.