Expressing Themselves in Charcoal
New BU student magazine gives voice to artists of color
Expressing Themselves in Charcoal
New BU student magazine gives voice to artists of color
What do you see when you look in the mirror? A provocative question designed to elicit introspection and reflection, it's also the theme of the debut issue of Charcoal, a new, free student-run biannual print magazine celebrating student artists of color.
The debut issue features a series of arresting photographs of students in tight close-ups. Some grin into the camera, others stare as if daring the camera to look away. Each was asked, "What do you see when you look in the mirror?"
The question applies not only to the subjects, but to the artists and writers, most of whom identify as people of color (POC).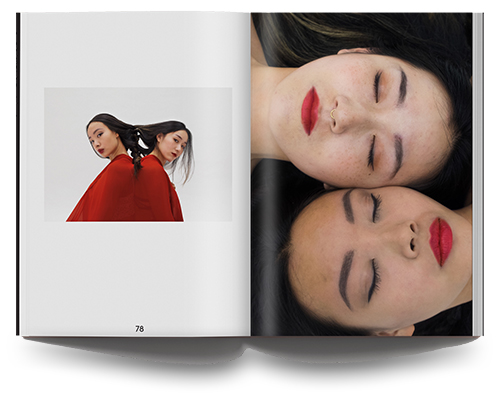 "We want to create a space for student artists of color to come together, to get to know each other, to realize that other people like them exist," says Charcoal creative director Remy Usman (CFA'19). "I was looking for a way where I could be around creative minds that shared my experiences."
And at BU, that's not always easy. "I didn't know there was another black graphic design student until the end of my sophomore year," she says.
The glossy 98-page full-color magazine—founded by Usman, managing editor Adia Turner (CAS'19), marketing manager and photographer Bradley Noble (CAS'20), and art director Eva Vidan Gallagher (CFA'19)—has a mix of photography, painting, personal essays, and more, addressing race and representation and the intersections between identity and art.
The Posse
Friends from the Atlanta area, Usman, Noble, and Turner are among BU's Posse Scholars. (The Posse Foundation is a national scholarship program that sends urban public high school students "with extraordinary academic and leadership potential" to participating four-year colleges and universities.) Gallagher and Usman, both graphic design students, became friends when they studied abroad in Italy last year.
"Going to BU as a person of color at a predominantly white institution, sometimes your voice tends to get lost amongst the crowd, the majority," says Turner. "So just getting people who tend to get lost in conversations, who are forgotten about, this is what Charcoal is for—to give those people a chance to be seen and to be heard and to get their vision off the ground."
Mirrors
The inaugural issue includes an essay by Xaulanda Thorpe (CGS'16, CAS'18), "My Grandmother Carried White Babies on Her Back," which examines her complex relationship to family history and expectations, how her grandmother's work taking care of white children hovers over her more modern expectations. Usman's "Interview with @blackinshanghai" is a conversation with Bidemi Palmer (Questrom'18) about her stunning Instagram feed, where she turns the tables on Chinese citizens who photographed her—usually without asking permission and sometimes covertly—during a study-abroad semester in Shanghai, seemingly because African Americans are rare in the city. Depending on your perspective, her pictures of people taking her picture are hilarious and absurd, but could also be troubling or even frightening if you were their quarry—not because you're a celebrity, but because of the color of your skin. (Caption: "Yes, even the monk was takin pics.") It's a compelling artistic exploration of what it's like to stand out in a monochromatic society.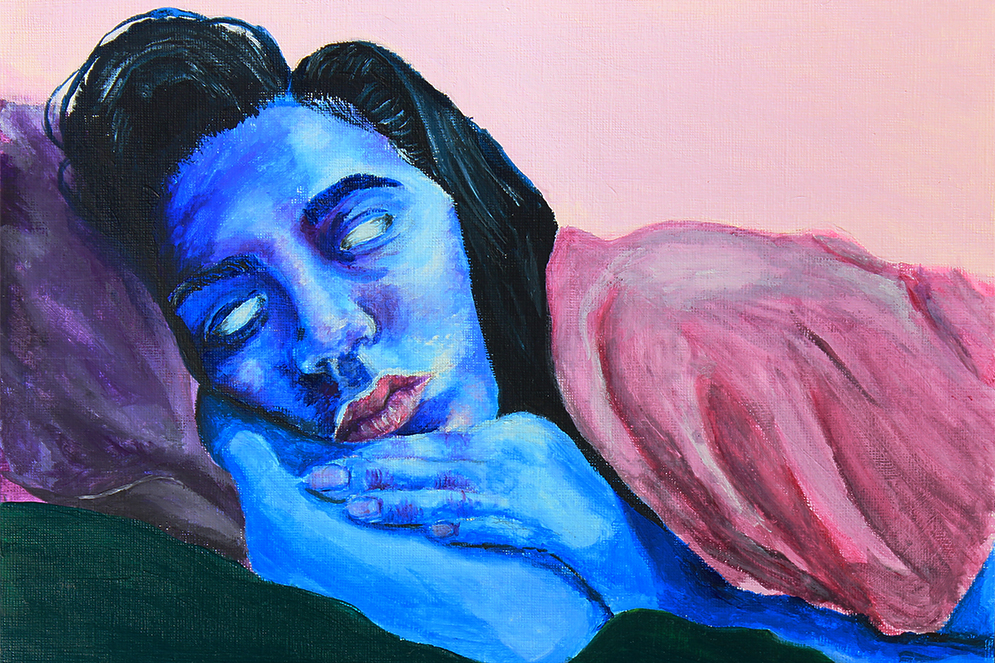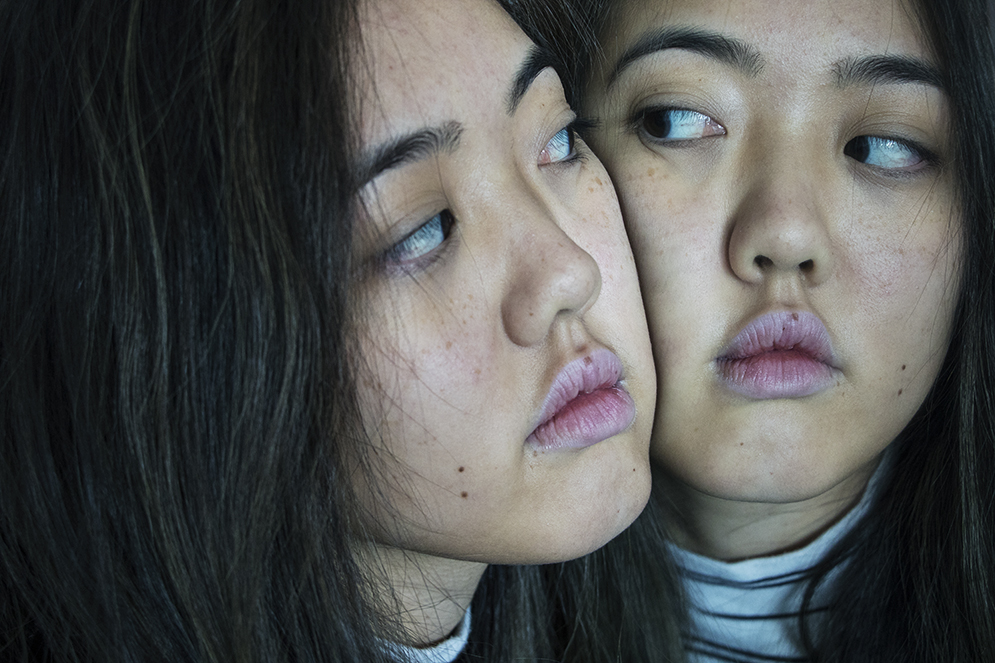 The first issue was made possible with funding from the Howard Thurman Center for Common Ground and the BU Arts Initiative. The founders plan a $2,000 Kickstarter drive to finance their second issue, scheduled for publication later this spring. The theme of that issue is "Sweet."
"As people of color, there are a lot of things we go through on an everyday basis that make life hard," Turner says, "and you tend to focus on them a lot. But what we want to do with this next issue is to focus on what makes people happy, what makes them smile, what makes life sweet."
The editors are already soliciting submissions for visual art, interviews, and articles for the issue. And they say that they're looking for students from a broad array of backgrounds.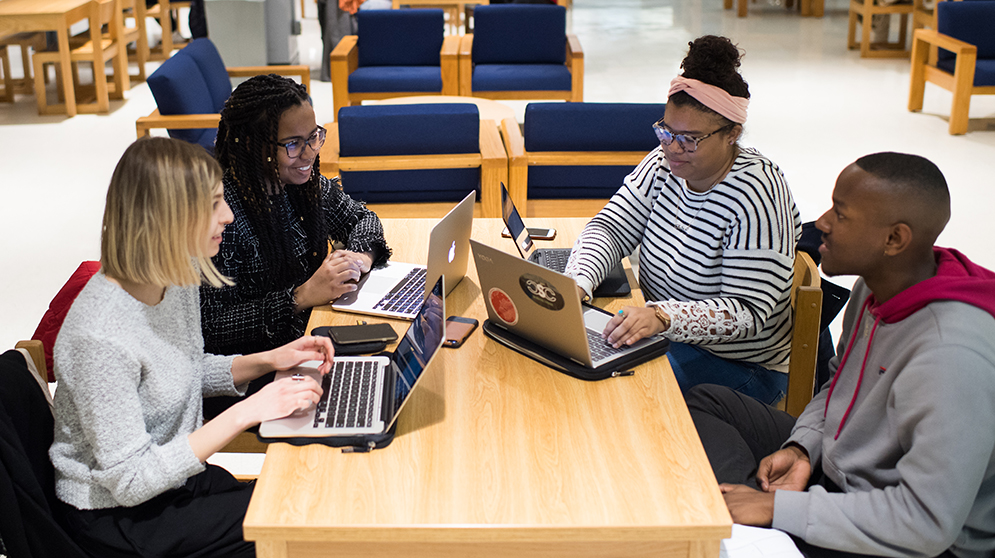 "It's not just people labeled as artists—we want work from everyone," Usman says. "There are a lot of students who do it in addition to their majors; it's something they're passionate about, but not pursuing as a career."
A list of guidelines can be found here. The submission deadline is March 15.
Anyone interested in learning more about Charcoal should email charcoalzine@gmail.com. And you can pick up a copy of the magazine at the Charcoal launch party, free and open to the public, this Saturday, February 10, from 1 to 3 pm at the Faye G., Jo, and James Stone Gallery in the College of Fine Arts, 855 Commonwealth Ave.