Check Out Our Picks for Tomorrow's National Barbecue Day
10 local spots you'll want to try
Barbecue is a distinctly American cuisine. But ask people to define it and you'll likely get many answers. Different regions have distinct ways of preparing it. There's Memphis-style, Kansas City–style, Carolina-style, and Texas-style. There's the beef vs pork vs chicken debate, the dry rub vs wet rub—then there's the sauce: vinegar or ketchup? Add to that the many cultures with their own variations and the choices are legion.
Tomorrow, halfway through National Barbecue Month, is National Barbecue Day. We've put together a list of 10 local barbecue places, each with its distinct flavors, and a recommended pick for each. So, go out and celebrate—and don't worry if you get a little messy.
Sweet Cheeks
1381 Boylston St., Boston
A Fenway favorite that prides itself on using locally sourced ingredients, known for its honey butter biscuits.
Must try: Prime beef brisket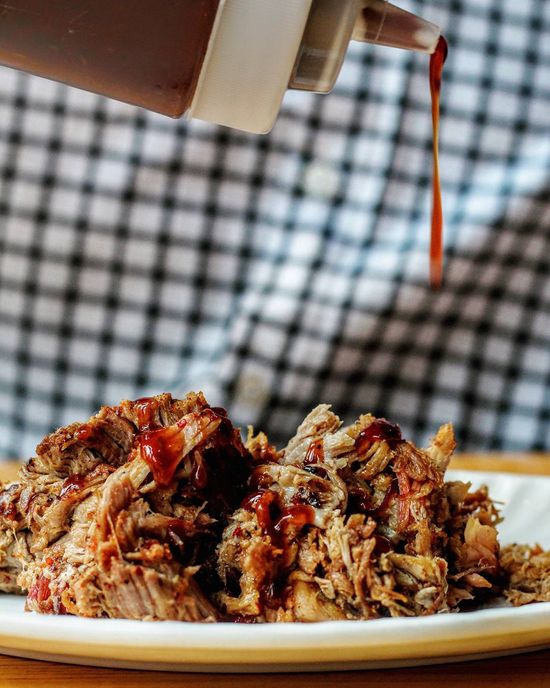 World Barbecue Champion Chef Husbands brings slow-cooked, competition-style barbecue to his two outposts, one on each side of the Charles River.
Must try: Pulled pork
Redbones BBQ
55 Chester St., Somerville
This iconic Davis Square eatery was one of the area's first barbecue joints, serving Southern barbecue at decent prices, along with an impressive beer selection.
Must try: Smoked beef brisket
Shed's BBQ
32 Bromfield St., Boston
This new sibling-owned, lunch-only barbecue spot at Downtown Crossing features Texas-style barbecue, from traditional meats and sides to customizable BBQ bowls.
Must try: Lucille's bowls (build your own—choice of sliced or chopped brisket, pulled chicken or pork, or Texas hot links)
Gyu-Kaku Japanese BBQ
1002 Beacon St., Brookline
16-18 Eliot St., Cambridge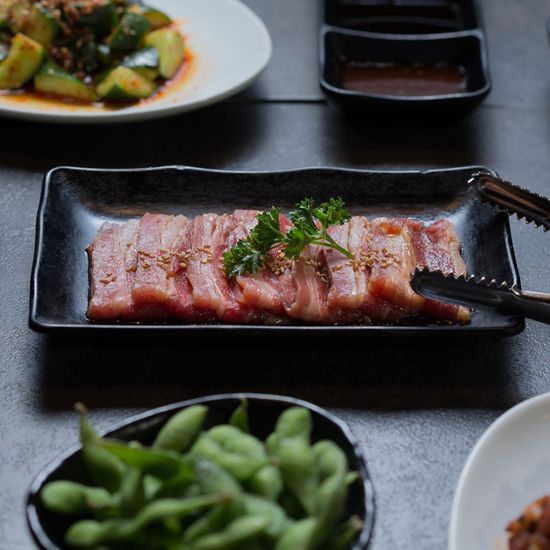 Japanese-style grill-it-yourself barbecue restaurant has built-in braziers at every table.
Must try: Toro beef
Formerly the Village Smokehouse, this restaurant serves traditional barbecue fare upstairs and has a speakeasy-style bar in the basement.
Must try: St. Louis ribs
North Carolina native chef-owner Jason Cheek brings his Southern roots to the South End, with sides—pimento mac and cheese, hush puppies, and biscuits—as good as the barbecue.
Must try: Smoked BBQ chicken
This small take-away barbecue joint specializes in Southern comfort food made from recipes dating back five generations, from three families with strong Southern roots.
Must try: Pork ribs
Southern-style favorites include chicken and waffles and Kansas City ribs, slow-cooked 15-plus hours.
Must try: Kansas City ribs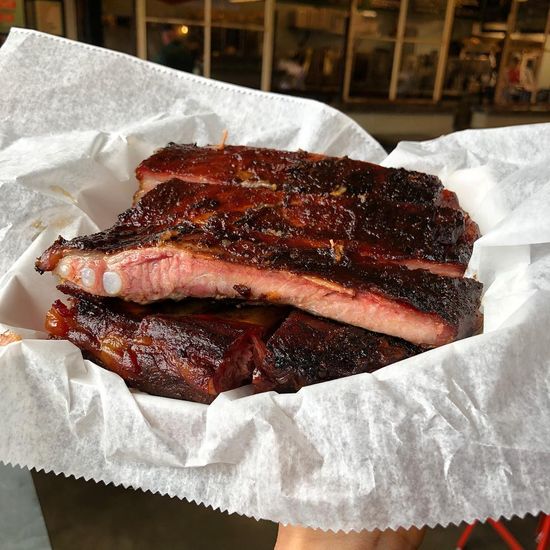 This local family-owned chain serves up authentic Southern regional wood-smoked barbecue.
Must try: St. Louis cut dry-rubbed ribs
Have recommendations for other barbecue places? List them in the Comment section below.