Major Grant to Help School of Social Work Study How Opioid Crisis Is Impacting Infants and Their Mothers
Three-year, $900K grant will help team led by professor Ruth Paris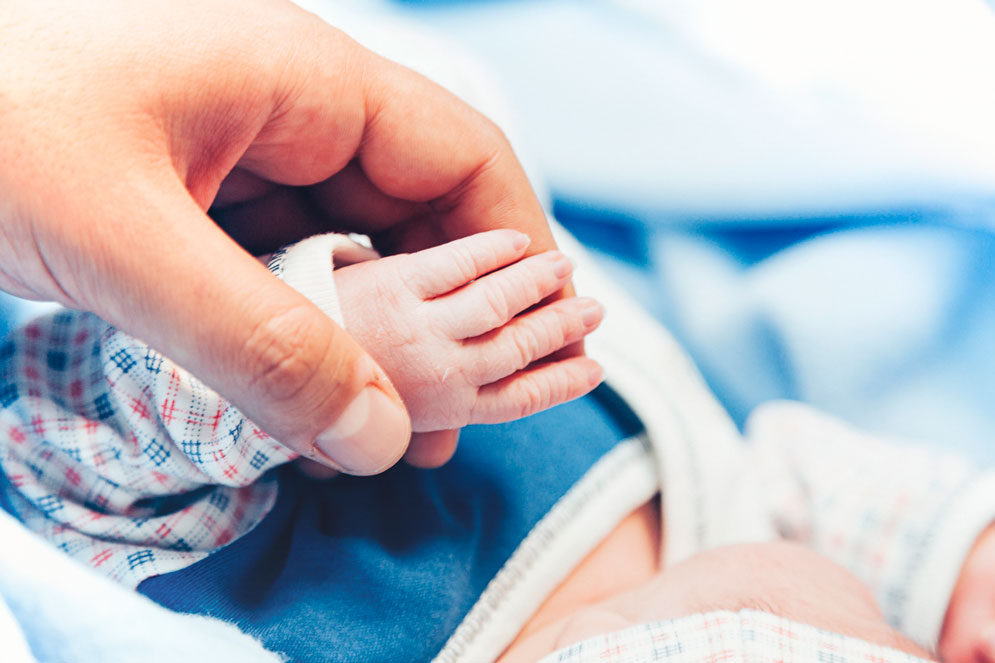 As organizations across the United States tackle the ongoing opioid crisis, a team led by Ruth Paris, Boston University School of Social Work associate professor and chair of clinical practice, has been working to address one of the epidemic's most vulnerable populations—children and their mothers.
Paris, along with Ruth Rose-Jacobs, associate professor of pediatrics at Boston University School of Medicine and Boston Medical Center, and partners at the Institute for Health & Recovery, a statewide nonprofit organization in Cambridge, Mass., received a $900,000, three-year grant from the US Health Resources and Services Administration. The grant will be used to measure the effectiveness of Project BRIGHT (Building Resilience through Intervention: Growing Healthier Together), a therapeutic parent-infant home-based intervention aimed at improving the mother-child relationship by increasing maternal sensitivity and parenting capacities.
Crisis in the Cradle
Mothers with opioid use disorder (OUD) struggle and can be disengaged as parents, leading to possible child maltreatment and poor long-term outcomes—resulting in two generations suffering the negative consequences of OUD.
The numbers behind the mother-child cohort are alarming. The Substance Abuse and Mental Health Services Administration reported in 2017 an annual average of 21,000 pregnant women misuse opioids per month, putting thousands of substance-exposed newborns at risk for neonatal abstinence syndrome. In Massachusetts, the increase in substance-exposed births is five times the national average.
"Opioid-exposed newborns can be difficult to soothe and their parents often experience guilt, helplessness, and frustration. Simultaneously, the mothers can have difficulties regulating their own emotions often due to significant histories of trauma and long-standing mental health disorders. This can result in impatient and challenged parenting," Paris explained. "Given this complexity in the early parent-child relationship, these children are three to four times more likely to suffer maltreatment and an attachment relationship that is severely strained."
Seeing the Light
Paris and colleagues have worked to develop a pragmatic community-based parenting intervention for women with OUD and their children that addresses several aspects of this crisis: health disparities; the clinical priority of opioid abuse set by the US Department of Health and Human Services; and the Maternal and Child Health Bureau's goal of promoting environments that support maternal and child health.
The team will conduct a pragmatic randomized controlled trial comparing BRIGHT, an evidence-informed parenting intervention offered from the third trimester of pregnancy until the infant is nine months old, to standard treatment, which consists of referrals to social services plus child development handouts. They aim to show improvement in parent-child relationships and parenting capacities while reducing child maltreatment and improving infant social-emotional development.
"By addressing the dangers of opioid misuse, maternal trauma, mental health symptoms, and focusing on the parent-child relationship, we hope to demonstrate that BRIGHT can help prevent child maltreatment by improving parenting," Paris said. "Our ultimate goal is to translate these findings into practice and policy at the local, regional, and national level."