POV: Unionizing BU Grad Students Would Be a Mistake
There are better ways to secure our rights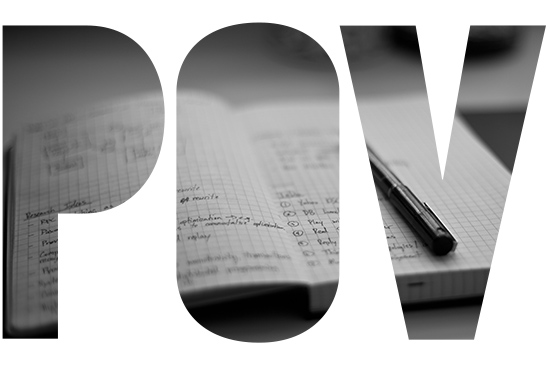 Following the National Labor Relations Board ruling this past August that graduate students at private universities who work as teaching or research assistants are employees who have the right to unionize, Graduate Workers Forward (GWF), a movement of faculty and graduate student workers spearheaded by the Service Employees International Union (SEIU), has started to organize at BU, seeking to represent the graduate student employees who make up some of the University's 14,150 graduate students. While laudable, this effort is misguided. Unions are a powerful option for change, but there may be better, more tried methods for graduate student employees to realize their goals. The choice for organizing needs careful consideration lest its costs outweigh its benefits. BU is such a case.
To evaluate unionization at BU, we must ask whether its current treatment of graduate employees is fair, and if not, whether change is possible. While unions address these concerns, so can other organizations, including the Graduate and Professional Leadership Council (GPLC) at BU. There are differences between a union and the GPLC. GWF claimed in a publication (sent by e-mail to the graduate student community in October) that a union can negotiate a contract while the GPLC cannot, presumably making the union superior. This is a half-truth, betraying ignorance of the GPLC's structure. While nothing forbids the GPLC from negotiating a contract, it has no need of one. The GPLC, being integrated into the University, can serve graduate demands without one.
To make this position clearer, let's examine what the aims of a union are and what the GPLC has accomplished. The GWF claims in the same document that it will provide pay raises, increased benefits, and employment stability, but these have already been achieved without it. In the past four years, unfunded PhD positions have been eliminated. We experienced an increase of funding packages from four to five years, with one year free of teaching and the option for a second for research. Travel grant money has increased. BU established a dissertation writing fellowship and moved to increase pay for graduate students to achieve interdepartmental parity. The student health fee has been eliminated and concerns of pregnant grad students have been addressed. Among others. Aren't these achievements the same things the union is promising?
There are things a union provides that the GPLC does not: among them, dues costing 1.5 percent of a member's annual salary. The GPLC charges nothing. The union would also involve students in adversarial relations with the University. The prounion material denies this, but simple logic shows the truth: a union, as an organization foreign to the constitution of the University, has no power to induce the University to negotiate except the power to strike. Even if this power is never exercised, its threat is persistent. How can a relationship based on the threat of adverse action be nonadversarial? The claim is absurd. Moreover, studies and experience regularly demonstrate that agreements reached from a place of opposition are rarely as beneficial as those reached by consensus. Why, then, should graduate students exchange harmony for opposition? If graduate students likely will not need to strike, as the GWF asserts, why suffer the negative costs of its threat? What is there to gain except more expensive, less effective representation? Even if the union operates alongside the GPLC, graduate students have at best been charged for what's already a free effort; at worst it would render the GPLC obsolete by destroying the comity it promotes.
More concerning, given the opacity hostility creates, graduate students risk demanding money that other students, perhaps minority or poor students, require. BU's pot is limited, and without cooperation, the administration will withhold information allowing a representative organization to understand how its demands deprive others. In the current representative structure, there is access to a holistic picture, allowing an understanding of how arrangements impact the entire community, restraining personal avarice.
It is not an insignificant fact that the administration at Boston University concurs with these arguments. In its official notice regarding its position on unionization, sent on December 18, the University provost signaled both her willingness to work with the GPLC and her opinion that a union represents a material and negative change to the relationship between the University and its graduate population. While this should not in and of itself be enough to argue against unionization, it is significant considering the goodwill and success we have had through exploring other options for engagement with the University administration, such as the GPLC. It is just another sign of what we have to lose.
There is a lot of rhetoric surrounding unionization. Much of it is emotionally powerful, particularly as it relates to the idea of strength. The GWF claims that as a union, it will negotiate as "equals." That it will extract agreements from our University. That graduate students will have power. Given what they have already accomplished, are they not already equals? Or better yet, partners? Are they not already negotiating? Have they not already received results free from the costs of money and animosity? What, then, will the union provide that graduate students do not already have? There is certainly romanticism behind organizing labor and a union appeals to emotions in ways the GPLC cannot. This has its own value, but is sentiment worth what graduate students stand to lose? Do they really gain, either materially or emotionally, by giving up the comity they already have? These are the questions that must be answered and in answering them, it cannot but be seen that a union loses.
Jeffrey Bristol (GRS'18), a doctoral student in anthropology, can be reached at jbristol@bu.edu.
"POV" is an opinion page that provides timely commentaries from students, faculty, and staff on a variety of issues: on-campus, local, state, national, or international. Anyone interested in submitting a piece, which should be about 700 words long, should contact Rich Barlow at barlowr@bu.edu. BU Today reserves the right to reject or edit submissions. The views expressed are solely those of the author and are not intended to represent the views of Boston University.