Ringing in 2018 in Beantown Fashion
Comedy shows, fireworks, family-friendly activities on tap this weekend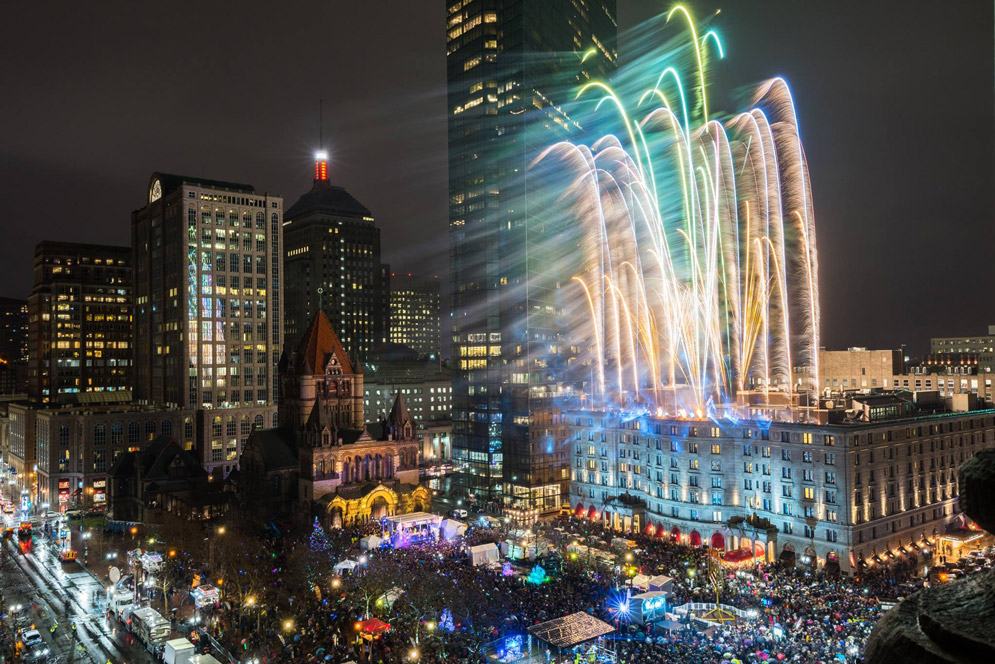 First Night First Day Boston offers free programming for the whole family
Check out local concerts, theater productions, and comedy shows
Student discounts available for some events
Updated December 31: the First Night Parade, Frogpond ceremony, and Family Fireworks scheduled for New Year's Eve have been cancelled, due to extreme cold. All First Night events scheduled for January 1 have also been cancelled due to weather.
With 2017 about to draw to a close and 2018 looming, Boston is getting ready to celebrate. We're talking midnight fireworks, ice skating, classical music concerts, special comedy shows, and lots more. With that in mind, we've put together a list of events and activities for your enjoyment.
We wish everyone a happy, healthy 2018.
New Year's Eve and New Year's Day Festivities
A tradition dating to 1975, Boston's First Night First Day celebration offers free family-friendly entertainment in and around Copley Square. The fun kicks off at 11:50 am Sunday with a performance by the Boston Chinese Waist Drum Troupe, followed by entertainment by other organizations, including ImprovBoston, the Handel and Haydn Society, the Greater Boston Chinese Cultural Association, and the Boston Saxophone Quartet.
The annual procession from Copley Square to the Boston Common starts at 6 pm, with drumlines, dancers, a Chinese dragon, and giant puppets. A fireworks display over the Boston Common is at 7 pm, followed by more entertainment around Copley Square throughout the evening, including the annual ice sculpture display in Copley Square and the third annual Ice Gallery, which features forest-inspired ice sculptures scattered across the Back Bay.
As midnight approaches, Copley Square will be transformed into "Copley Countdown", with live music, a light show, and a pyrotechnics display. Brookline native Eli "Paperboy" Reed is the headliner.
For the first time, there will also be a midnight fireworks display over Boston Harbor. The best viewing sites are at Christopher Columbus Park, Fan Pier, and Piers Park.
The festivities continue on Monday, January 1, with family-friendly First Day activities in Copley Square from 11 am to 2 pm.
A complete First Night First Day schedule is here. All events are free and open to the public.
Concerts
The Boston Pops annual New Year's Eve concert will be led by Bo Winiker, who has performed with stars like Aretha Franklin and Billy Joel. Doors open at 8:30 pm, and the music and dancing begin at 10 pm.
Tickets, ranging from $51 to $140, can be purchased online. 
The Grammy-nominated Boston Baroque Orchestra will perform two concerts on New Year's Eve and again on New Year's Day at Harvard University's Sanders Theatre. Music director Martin Pearlman, a College of Fine Arts professor of music and historical performance, will conduct the orchestra in a program of Handel and Bach, including Handel's Water Music and his re-discovered Gloria cantata, along with Bach's Brandenburg Concerto No. 1.
Boston Baroque will also perform a free community concert at Dorchester's Strand Theatre in Upham's Corner on Saturday, December 30, at 2 pm. The event is presented in partnership with the Mayor's Office of Arts & Culture.
Tickets for Boston Baroque's concerts are $25 to $90 and can be reserved online. The following discounts are available 90 minutes before each performance: student rush ($10, ID required), senior rush ($20, age 65+), and $30 under 30 (tickets for patrons age 30 and below, ID required).
Reserve tickets for the free community concert online, call 617-987-8600, or pick up tickets in advance at the Boston Public Library Upham's Corner branch front desk, 500 Columbia Rd., Dorchester. directions here.
Theater and Comedy Shows
Improv Asylum is one of Boston's most innovative comedy troupes. Their 90-minute review will feature a blend of the group's signature improv and sketch comedy, with themes centered around the holidays and the new year. A family-friendly matinee starts at 5 pm, but adults may prefer to opt for the shows at 7:30 or 10 pm, which will include champagne and buckets of beer.
Tickets for the family matinee are $15 for adults and $10 for children. Tickets for the 7:30 and 10 pm shows are $35 and can be ordered here.
ImprovBoston, New England's leading comedy theater and school, offers several performances on New Year's Eve:  a Family Countdown show (suggested ages 4 to 12) at 4 pm; Family Comedy Showcases at 6 pm, and 7 pm; shows for ages 16 and up at 8 pm or 9 pm; and a special performance for fans 21 and up is at 10 pm. Tickets to all five shows are expected to sell out, so order in advance.
On New Year's Day, ImprovBoston's 100 First Jokes 2018 will feature never-before-heard jokes by 100 comics—50 at each of the evening's two shows.
Check ImprovBoston's Eventbrite profile  for ticket prices to the New Year's Eve shows.
Tickets for 100 First Jokes 2018 shows are $12 and can be purchased online.
The American Repertory Theater's The Donkey Show is a disco adaptation of Shakespeare's A Midsummer Night's Dream, which unfold around you with mirror balls, feathered divas, roller skaters, hustle queens, and a catchy soundtrack of disco hits from the 1970s.
The New Year's Eve performance of The Donkey Show is at the OBERON, 2 Arrow St., Harvard Square, Cambridge. Purchase tickets, $55 for dance floor and $95 for VIP table seats, here. Doors open at 9 pm, the performance begins at 10 pm, and the post-show party goes until 2 am.
Shear Madness
Sunday, December 31
The longest-running theatrical production in the country, Shear Madness is a whodunit comedy that relies on the audience to help solve the murder that takes place on stage. The production promises new clues and twists every night, making each show different from the last.
Shear Madness has performances on Sunday, December 31, at 3 and 7 pm at the Charles Playhouse Stage II, 74 Warrenton St. Tickets are $56 (plus a $7 service charge if bought online); avoid the service charge by purchasing tickets at the box office on Monday, 10 am to 4 pm, Tuesday through Friday, 10 am to 8 pm, Saturday 10 am to 9 pm, or Sunday, noon to 7 pm.
New Year's Eve is your last chance to catch this year's acclaimed production of The Nutcracker, choreographed by artistic director Mikko Nissinen.
Boston Ballet's final performance of The Nutcracker is at the Boston Opera House, 539 Washington St., on Sunday, December 31, at 7 pm. Purchase tickets here or call the box office at 617-695-6955. Tickets range from $55 to $300.
Shen Yun at Boch Center Wang Theatre
Sunday, December 31, and Monday, January 1
This showcase of Chinese culture is in town for a limited run, closing New Year's Day. Shen Yun, which, translated, means "the beauty of heavenly beings dancing," was founded in New York in 2006 in order to bring traditional Chinese art and dance to the rest of the world. The show is performed by elite dancers dressed in historically authentic costumes.
Shen Yun is at the Boch Center Wang Theatre, 270 Tremont St., Boston, from December 27 through January 1. Tickets range from $80 to $188 and can be purchased at the Wang Theatre box office, by calling 888-974-3698, or online.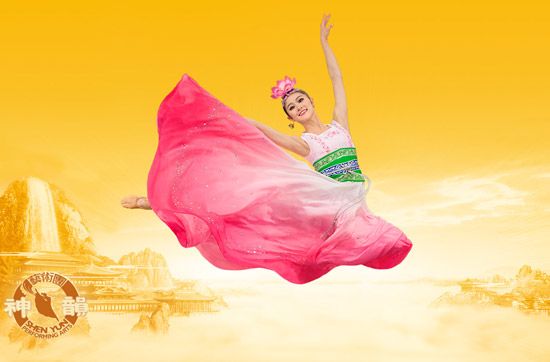 Museums
December Vacation Week at the Museum of Fine Arts
Tuesday, December 26, through Sunday, December 31
The museum invites people of all ages to take part in a series of hands-on art activities. This year, visitors will learn how other cultures celebrate the new year. Activities include Japanese Daruma doll making, drawing a sun god, decorating a New Year kite, and creating a three-dimensional collage of a New Year's feast you'd like to eat.
December vacation week activities are offered daily between 10 am and 4 pm, except for Wednesday, December 27, 10 am to 8 pm. The activities are free with museum admission.  Hours and admission prices are here (free to BU students with ID).
This exhibit celebrates the centennial of the Museum of Fine Art's collection of Indian art, with a focus on examples of paintings produced in the Rajput kingdoms of north India between the 17th and 19th centuries. At the time these works were acquired by the museum, this type of art was virtually unknown in the West. The exhibit highlights the contributions of the man who brought this work to the attention of the world: Ananda K. Coomaraswamy, a curator at the MFA from 1917 until his death in 1947.
Hours and admission prices are here. Admission is free with a BU ID. Note: the museum is closed on Monday, January 1.
The ICA pays tribute to renowned Boston-based photographer Nicholas Nixon in this special show. In a career spanning more than four decades, Nixon has captured unforgettable images using his large-format  8-by-10-inch camera, including intimate portraits of the dying and the sick, photos of the US South, and Boston's changing landscape. The exhibit includes all of the images from Nixon's best-known project, The Brown Sisters, a series of group portraits of the photographer's wife, Bebe, and her three sisters, Heather, Mimi, and Laurie, shot each year since 1975. Each group portrait is accompanied by another photo Nixon took that same year.
Hours and admission prices, including special offers, are here. Admission is free with a valid BU student ID. Note: the ICA is closed on Monday, January 1.
The Polar Express 4-D Experience at Museum of Science                                                                   Tuesday, December 26, through Monday, January 1
Every year, the Museum of Science brings the holiday classic The Polar Express to life in digital 3-D screenings accompanied by 4-D multisensory effects. Based on the Caldecott Medal-winning children's book, the film tells the story of a young boy who embarks on a magical adventure to the North Pole on Christmas Eve. An exhibit hall admission ticket and a timed ticket are required, so check the website for available times.
General admission is $25 for adults 12 and up, $21 for seniors, $20 for children 3 to 11, and free for members; 4-D theater tickets are an additional $6 for nonmembers, $5 for members.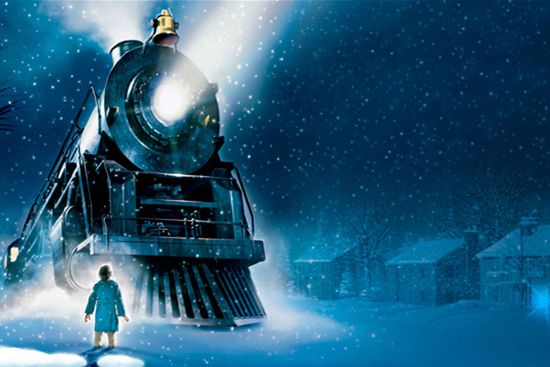 Ice Skating
Last season, more than 300,000 visitors flocked to Boston's City Hall Plaza, with its outdoor skating path, holiday shopping market, and Bavarian village. The wind-swept plaza is transformed again this year, with a newly configured skating path (open through February 25), a holiday market featuring more than  85 chalets selling one-of-a-kind local and international gifts and food (open only through December 31), and Vinopolis, an interactive wine and beer experience. Skaters can rent skates or bring their own.
Admission prices, discounts, and hours are here.
Surrounded by trees festooned in holiday lights, Frog Pond offers storage lockers, lessons, skate sharpening, and rentals (visitors can also bring their own), as well as a café.
The annual First Night Skating Spectacular, sponsored by the Skating Club of Boston, returns with a free show starting at 6 pm and features performances by national and international competitive figure skaters, synchronized skating teams, and more. The show is followed by fireworks at 7 pm.
The rink is open for public skating Monday, 10 am to 3:45 pm, Tuesday through Thursday, 10 am to 9 pm, Friday and Saturday, 10 am to 10 pm, and Sunday, 10 am to 9 pm (but closing on 4 pm on Sunday, December 31). College Night is open to all college students and offers discounted skating admission every Tuesday night from 6 to 9 pm. Regular admission is $6 for people 58 inches and taller, free for those shorter than 58 inches. Skate rentals are $12 for adults, $6 for kids. Lockers are $4 and skate sharpening is $10 a pair.  
Community Ice Skating @ Kendall Square outdoor rink offers a great experience for skaters of all ages and skill levels. The rink is open from mid-December to mid-March, weather permitting, so check their Facebook page for updates. The rink provides skating lessons for novices, skate rentals and sharpening, and a café. Find a full list of prices and services here.
Hours for Community Ice Skating @ Kendall Square are here. Admission is $5 for adults, $3 for students with ID and seniors, and $1 for children age 13 and under; skate rentals are $8 for everyone except children 13 and under ($5).
Sports
The Celtics, ranked first in the Eastern conference, take on the Nets at TD Garden, starting  at 5:30 pm. Information about the Celtics Buzzer Beater Pass, which alerts college students about last-minute discounted tickets, is here.
Purchase tickets online. 
Madeleine O'Keefe can be reached at mokeefe@bu.edu.