MED Launches New Health Sciences Education Program
For medical professionals who want to teach more effectively
The School of Medicine is launching a new Health Sciences Education (HSE) program this fall. Designed to give doctors, nurses, dentists, and other health care professionals the skills they need to become more effective teachers, the program is offered through the Division of Graduate Medical Sciences in collaboration with the School of Education and will grant both a certificate and a master's degree. It can be completed full-time in one year or part-time over several years.
The Master of Science in Health Sciences Education is a 32-credit degree program with seven core courses, two of them in curriculum design taught at SED. The 16-credit certificate program is designed for students who cannot commit to a full course load. The courses will also be open to other health professionals interested in further study, says HSE program director Jeffrey Markuns (SED'07), a MED assistant professor of family medicine.
Karen Antman, MED dean and provost of the Medical Campus, says the HSE program addresses a pressing need: injecting more teaching expertise into health care settings that are training grounds for practitioners, especially those new to a field, such as medical students.
"It's great education training and great leadership training," Antman says. "People who have been trained as physicians or scientists aren't necessarily trained to be the best educators." Students in the new program, she says, "are going to be master teachers and are getting the theoretical background. And they are getting the recognition of having a degree."
Markuns points to his own experience earning a master's in education at SED as evidence that health care professionals can benefit from a specialized education program. He studied teaching and curriculum development with the goal of applying what he learned to his work at MED. "It was great to learn about the philosophy of education," he says, noting that it helped when the opportunity came to create a new program specifically tailored to health professionals.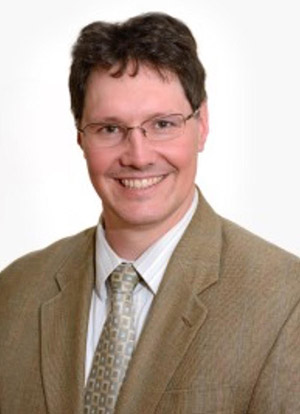 As partners in developing the HSE curriculum, leaders at SED saw an opportunity to develop new systems for training faculty. "Broadly speaking, what the program represents is the understanding that there is a science to learning, and there is a science to developing a curriculum that applies to adult learning as well as to children's learning," says Hardin Coleman, dean of SED.
"We know that the quality of instruction is central to the future of all universities. This is an opportunity for BU to take a leadership role in the adult learning needs of MDs by systematically training those who engage in the medical school curriculum."
Markuns has seen a rising demand for doctors with teaching skills. In addition to his work at MED, he and several family medicine department colleagues established the Global Health Collaborative, a grant-funded initiative that sends medical professionals to countries like Vietnam, Cambodia, and Laos to develop and implement education programs for family doctors to enhance the quality of care.
He says that tailoring an education degree for health professionals means focusing the curriculum on the current requirements in medical education, and in particular, fostering the teaching skills for professionals working in clinical settings. The program will make it possible to create more skilled teachers among doctors, nurses, physical and occupational therapists, pharmacists, and those in other related fields.
As well as the seven core courses, the master's program includes a two-semester practicum tailored to the career needs and goals of each student, under the guidance of a faculty mentor. Electives (usually two) can be chosen from dozens of courses offered by MED, SED, the School of Dental Medicine, and the School of Public Health. The certificate program has five core courses: the two SED curriculum design courses, as well as courses in the principles of health sciences education and in fundamentals of learning and teaching modalities in health sciences, and a course in either research methods or evaluating research and instruction methods.
Markuns expects 12 to 15 students as the program starts, with the potential for future growth. There are plans to explore a distance-learning option for the program as well.
Applicants must have completed a degree in a health sciences discipline. Those with a terminal degree (such as MD, PhD, or DO) can apply even if they don't have prior work experience. Those with a master's degree must have at least one year of work experience (that requirement is waived for the certificate program). Applicants with a bachelor's degree need at least three years of work experience (two years of work experience for the certificate program).
Most students enrolling are likely to be part-time, Markuns says, completing the program in about two years. Tuition remission is available for BU employees.
The education of health professionals is based on competencies, according to Markuns. "This program fits a logical continuum of the progression of academics in the health sciences," he says. "In academics, you have a three-legged stool—the clinical, the research, and the education—and those have progressed at different paces. It's quite common for doctors to get a master's in public health or a master's in science to boost their skill levels in areas of research. Now we have education coming along in the same direction. It's becoming a greater expectation for health sciences academics to be better teachers. And this is a good way to give your career a boost."
Learn more about the Master of Science in Health Sciences Education program, and the certificate in health sciences education program here. The deadline for applying to the program is July 31, 2017, but candidates are encouraged to submit the application by July 1.
Michael Goldberg can be reached at michaelscottgoldberg@gmail.com.