Three New Rankings Show BU's Luster
Wall Street Journal, Reuters, and Forbes like what they see
In a kind of academic trifecta, Boston University earned high grades in three recent rankings. The rankings came from the Wall Street Journal, Reuters, and Forbes, all based on different criteria.
In the inaugural Wall Street Journal/Times Higher Education College Rankings, the University was named 42nd overall in the United States, based on metrics that valued student outcomes, resources, and engagement. The Reuters ranking of the world's most innovative universities boosted BU 18 places from last year's position, to number 41. And in a first-ever ranking by Forbes, the University was named the 17th best college in the United States for international students.
The new Wall Street Journal/Times Higher Education ranking, which emphasizes the quality of education students receive, rather than the quality of the students going to that school, placed Boston University above local peer universities Boston College, at 63, and Northeastern, at 72. BU also topped other peer schools, among them the University of Rochester (58), George Washington University (67), and Syracuse University (106).
Unlike the long-standing U.S. News and World Report rankings, the Wall Street Journal/Times Higher Education ranking does not divide institutions by category—such as university or liberal arts college. Rather, all US institutions are judged as one. The Wall Street Journal/Times Higher Education list ranked nine liberal arts colleges above BU. But if only doctoral universities were included, BU's ranking would have been 33rd. Nor does it consider test scores or acceptance rates, as U.S. News does. Instead, it judges the quality of education students receive by considering the number of papers published per faculty and student engagement and environment, which includes student diversity, faculty diversity, the number of international students, and student inclusion.
"We're particularly gratified by our standing in the new Wall Street Journal ranking," says President Robert A. Brown. "We appreciate the Journal's greater emphasis on research and scholarly productivity and on student engagement and success. I hope everyone in the BU community can take pride in the progress we are making all across the institution."
Much of the student engagement data was garnered from a survey of 100,000 US college students that asked about experiences with professors, how often students were pushed to think critically, and whether they would recommend their school to others.
The Wall Street Journal/Times Higher Education rankings, released September 27 and published for the first time this year, focused on 15 factors across 4 categories: student outcomes—including how graduates fared after leaving campus—received the most weight, followed by a school's resources, how well the school engages with its students, and the institution's learning environment, or diversity.
The Wall Street Journal/Times Higher Education ranking gave Boston University an overall score of 77.6 out of 100 points, with high individual scores: 33.1 of 40 points on student outcomes, 21.2 out of 30 points on resources, 16.9 out of 20 points for engagement, and 6.4 out of 10 points for environment.
Of the students surveyed, 8 out of 10 said they would choose BU again, if they were to start over. More than 70 percent said the college was worth the money, and more than 80 percent said their education at BU will prepare them for their career.
"The survey gets to the heart of what good teaching really is and how much a university is capable of stimulating and engaging students," Phil Baty, Times Higher Education rankings editor, told the Wall Street Journal.
Big jump from Reuters
The Reuters rating of the world's most innovative universities, which relies heavily on patent filings and published research, affirms BU's status as one of the world's great research universities.
"We are enormously pleased to see this 18-point jump in our ranking—from 59 to 41—among the world's most innovative universities," says Jean Morrison, BU provost and chief academic officer. "It affirms the outstanding work and important research discoveries being realized each day by our faculty community. It likewise reflects Boston University's unrelenting commitment to supporting and advancing a new generation of difference makers in the development of exciting new ideas, translational medical breakthroughs, and novel solutions to societal challenges that defy convention and merge disciplines. We are excited by this report and anxious to build on this ranking in the years ahead."
This is only the second year that Reuters has compiled the innovation rankings, formally titled the Reuters 100: The World's Most Innovative Universities. Thomson Reuters Intellectual Property & Science, formerly a Reuters sister company, identified about 600 academic and government organizations that published the most academic research in scholarly journals from 2009 to 2014. They cross-referenced that list with the number of patents filed during the same time period in the Derwent World Patents Index and the Derwent Innovations Index. That list was reduced to those institutions that filed 70 or more world patents, most of them universities. Each university was then evaluated on a number of other factors, including how often patents were granted, how many patents were filed with global patent offices and local authorities, and how often the patents were cited by others, as well as the impact of the patents.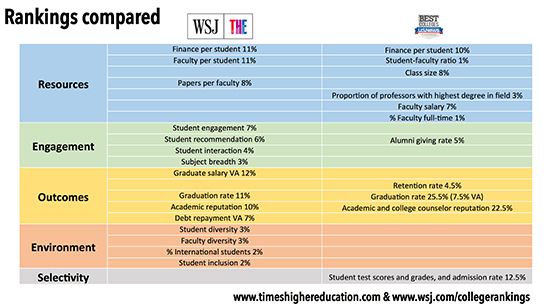 According to the data gathered by Thomson Reuters, BU received $326.5 million in research grants in 2015, with 68 percent of that funding coming from the National Institutes of Health. Of the 139 patents filed by the University in the five-year period examined, most were focused on pharmaceuticals and biotech (27 percent), while nearly 23 percent were in the area of agriculture, forestry, and food. Of the patents filed, 36 percent were successful, meaning they were granted. The University also had a better than average "impact" score—58.7, compared to the average of 48.7—an indicator of how often research originating at BU has influenced commercial research and development activity. There are 242 companies currently developing and selling products based on the University's discoveries.
"In the fast-changing world of science and technology, if you're not innovating, you're falling behind," Reuters noted in an article accompanying the rankings, which were published September 28.
Forbes newest ranking
On Forbes' inaugural "50 Best U.S. Colleges for International Students 2016," released September 28, BU was listed 17th. Forbes says the new ranking is intended to aid foreign students and their families as they search for schools in the United States. Researchers ranked four-year private and public schools based on several metrics, including position on the magazine's top college list (BU currently ranks 79th), the number and growth of international student enrollment, the graduation rate of international students, and the quality of popular majors for international students, like the science, technology, engineering, and math (STEM) fields, business, and entrepreneurship. In the new ranking, BU topped Harvard, Stanford, and Yale Universities.
"I am delighted that Boston University is recognized as a great place for international students," Brown says. "Our community is more vibrant because of our many students from around the globe. We will continue to make the Boston University community representative of an ever-more-interconnected world."
Allison Manning can be reached at almannin@bu.edu.