Three Mumps Cases Found at BU
Avoid infection: wash hands often, don't share personal items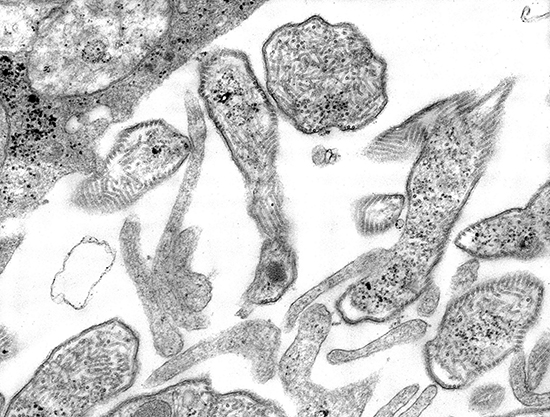 BU is the latest area university reporting a mumps outbreak, with three cases of the disease confirmed among undergraduates on the Charles River Campus.
Judy Platt, director of Student Health Services, says the first case was diagnosed before spring break, and the student was asked to self-isolate pending test results. Once the commonwealth's Department of Public Health confirmed the presence of the mumps virus, students and faculty who may have come in contact with the student in a class or dormitory were notified by email and urged to watch for symptoms.
The other two infected students, whose illness was reported during spring break, live off campus. Platt says none of the students can return to class until their five-day infectious period passes.
In recent weeks, 13 cases of mumps have been confirmed at Harvard University, two have been confirmed at the University of Massachusetts Boston, and one has been confirmed at Tufts.
The BU cases were reported to the Boston Public Health Commission, as required. State and local health officials are working to identify connections between the cases at the different campuses, but it can be difficult, Platt says, with an incubation period of up to 26 days before symptoms appear.
Mumps is a contagious viral infection that typically starts with a low-grade fever and headache, followed by swelling of the parotid and other salivary glands below the ear and along the jaw. Complications occur occasionally, especially in adults.
Platt urges students who may have these symptoms to immediately call Student Health Services at 617-353-3575 to set up an appointment to be tested. Concerned students should not go to class or to any public area.
To protect against infection, wash your hands frequently, avoid sharing personal items, beverages, eating utensils, and smoking materials such as cigarettes or vaporizers, she says. Always cover your nose and mouth when you sneeze or cough to prevent spreading the virus.
According to a Department of Public Health fact sheet: "The virus that causes mumps lives in the nose, mouth, and throat, and is sprayed into the air when an infected person sneezes, coughs, or talks. Other people nearby can then inhale the virus. Touching a tissue or sharing a cup used by someone with mumps can also spread the virus."
Mumps vaccines, first licensed in 1967, are about 88 percent effective, and have greatly reduced infections, but the Centers for Disease Control and Prevention warns that although mumps is no longer very common in the United States, outbreaks do happen: "Outbreaks have most commonly occurred in places where people have had prolonged, close contact with a person who has mumps, such as attending the same class, playing on the same sports team, or living in the same dormitory."
Platt says all three of the BU students with the illness had been vaccinated.
Treatment of most cases of mumps consists primarily of rest, fluids, and over-the-counter pain relievers, as well as ice packs and a soft diet to ease swollen glands.