Spring Break in Beantown
What to do if you're staying local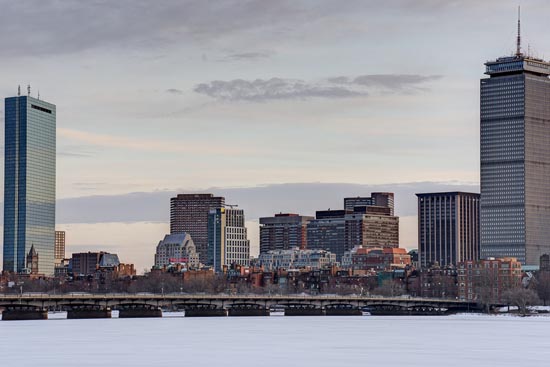 If exotic beaches, European adventures, or a trip home aren't spring break options for you, don't fret. Boston has a lot to offer that's either free or steeply discounted with a valid student ID. So if you're staying in town, get out and explore the city. We've put together some fun suggestions below.
Museums
Housed in a 15th-century-style Venetian palace, this peerless museum features 2,500 paintings, sculptures, and tapestries—all part of the collection gathered by Boston socialite Isabella Stewart Gardner in the late 19th and early 20th century. Among the highlights: Titian's Europa, John Singer Sargent's El Jaleo, and Rembrandt's Self Portrait, Age 23. The idiosyncratic museum also houses a chapel, with stained glass, choir stalls, and a first-century AD altar.
Competing with the art for attention is the museum's stunning multistory courtyard, with a Roman mosaic floor dating to AD 117–138. Through March, the courtyard is filled with masses of tropical and subtropical flowering and foliage plants, part of the museum's annual Midwinter Tropics. There's no better way to while away a late winter afternoon. And best of all, it's free for students with a current BU ID.
The Isabella Stewart Gardner Museum is at 280 The Fenway, Boston; phone: 617-566-1401; hours: Sunday, Monday, Wednesday, Friday, and Saturday, 11 a.m. to 5 p.m., Thursday 11 a.m. to 9 p.m., closed Tuesday. Tickets are free for students with a valid college ID from a University Membership Program school (BU is a member), $5 for students from other colleges, $15 for adults, $12 for seniors 65 plus. By public transportation, take an MBTA Green Line E trolley or number 39 bus to the Museum of Fine Arts stop.
The Museum of Fine Arts has one of the country's best collections of French impressionists and for the first time has mounted an exhibition with works chosen by the public on display. The top 30 vote getters, which include works by Vincent Van Gogh, Claude Monet, and Edgar Degas, make up Boston Loves Impressionism, which runs through May 26.
On Wednesdays, from 6 to 9 p.m., be sure to take in the weekly Drawing in the Galleries event, where visitors can sketch either objects or live models. A drawing instructor is on hand and drawing materials are free. Like the Gardner, the MFA is free to BU students with a valid college ID.
The Museum of Fine Arts, 463 Huntington Ave., Boston, is free for museum members and BU students with a current ID.; general admission is $25 for adults, $23 for seniors, $23 for students 18+ from schools not part of the University Membership Program. Hours: Saturday, Sunday, Monday, and Tuesday, 10 a.m. to 4:45 p.m., and Wednesday, Thursday, and Friday, 10 a.m. to 9:45 p.m.; phone 617-267-9300. By public transportation, take an MBTA Green Line E trolley or number 39 bus to the Museum of Fine Arts stop.
Dance and Theater
Huntington Theatre Company's The Seagull at the BU Theatre
Stage and television (Grey's Anatomy, Scandal) actress Kate Burton stars in Anton Chekhov's classic drama about a celebrated actress and her complicated relationships. The play explores what it means to be an artist.
The Seagull runs at the BU Theatre, 264 Huntington Ave., Boston, through April 6, 2014 (no show on Monday evenings). Student tickets are available for $15. Patrons 35 and younger may purchase $25 tickets (ID required). Military personnel may purchase tickets for $15. Members of the BU community get $10 off (ID required). Purchase tickets online, by phone at 617-266-0800, or at the BU Theatre box office.
Bully Dance at Boston Playwrights' Theatre
A group of strangers, bound by a tragic event, searches for answers and forgiveness in this drama by Huntington Playwriting Fellow David Valdes Greenwood. The drama centers around a troubled man, his mother, and the survivors of a series of shootings.
Bully Dance runs at the Boston Playwrights' Theatre, 949 Commonwealth Ave., from Friday, March 7, through Saturday, March 22. Tickets are $20 for general admission, $10 for students with a valid ID. Purchase tickets online here or call the theater box office at 866-811-4111. By public transportation, take an MBTA Green Line B trolley to Pleasant Street.
Boston Ballet Presents Cinderella
This classic fairy tale featuring a score by Sergei Prokofiev and choreography by Sir Frederick Ashton is presented in three acts—and runs nearly three hours. This dazzling production of a tale of love and triumph and a ball to remember is a company premiere for the Boston Ballet.
The Boston Ballet's Cinderella is being performed from Thursday, March 13, through Sunday, March 23, at the Boston Opera House, 539 Washington St., Boston. Purchase tickets, which start at $29.50, online here, by calling the Boston Ballet box office at 617-695-6995, or at the box office, 19 Clarendon St., Copley Square, Monday to Friday, 9:30 a.m. to 5 p.m.
Athletics
Boston Bruins vs. Phoenix Coyotes
March 13 is the last of this year's Boston Bruins Student Nights at TD Garden. The game against the Phoenix Coyotes has a special student section, with a discounted price for students with a valid ID. A limited number of tickets is still available for $49.95.
The Boston Bruins host the Phoenix Coyotes at TD Garden, 100 Legends Way, Thursday, March 13, at 7 p.m. By public transportation, take a Green Line inbound trolley to North Station.
Terrier Athletics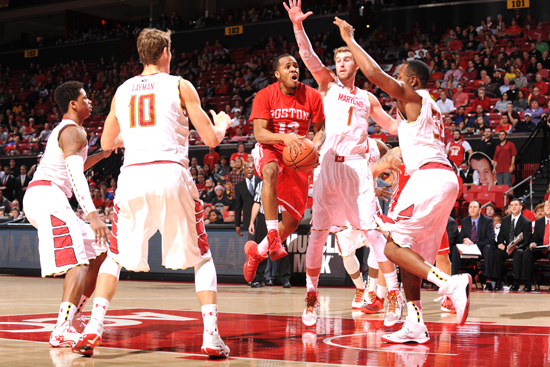 Men's Basketball Patriot League Championship Game
Come out and cheer on the men's basketball team as the Terriers attempt to capture their first Patriot League championship. The number-one seed Terriers take on number-two seed American University on Wednesday, March 12, at 7:30 p.m.
The Terriers play American in the Patriot League championship game at 7:30 p.m. at Agganis Arena, 925 Commonwealth Ave. Tickets are $22 and can be purchased at the Agganis box office or online here.
Winter Markets
Two local winter farmers markets are nearly done for the season, both worth checking out. The Somerville Winter Farmers Market offers some of the best locally grown food around. You can purchase seasonal produce as well as treats such as pastries, chocolate, and wine. Use your extra time off from classes to craft a locally grown and home-cooked meal.
The Somerville Winter Farmers Market, 191 Highland Ave., Somerville, is held Saturdays from 9:30 a.m. to 2 p.m. Take any MBTA Green Line trolley to Park Street, transfer to an outbound Red Line train to Porter Square, take a right towards Highland Avenue, and the market is in the Arts at the Armory building on the right.
The popular SoWa Winter Market in the South End offers lots of different booths featuring arts and crafts from Boston area designers, every Saturday from 11 a.m. to 4 p.m. On March 15, SoWa is having a special home decor market, so if you're looking to do some spring redecorating, here's your chance.
The SoWa Winter Market is at 1500 Washington St., Boston. Take any MBTA Green Line trolley to Copley Square and walk about a mile down Dartmouth Street towards Washington Street. The market is in a large community gym on the right.
Food, Glorious Food
Back Bay Chocolate Walking Tour
Valentine's Day is over, but you can still indulge in chocolate. Check out the Back Bay Chocolate Walking tour, a mile-long, two-and-a-half-hour tour that meets on Saturday mornings at Hotel Chocolat on Newbury Street. The tour will take you to some of Copley Square's best chocolate shops. Participants get to sample chocolates and receive tasting tips and chocolate-making trivia.
The Back Back Bay Chocolate Walking Tour meets every Saturday at Hotel Chocolat, 141 Newbury St, Boston, at 10:15 a.m. Tickets are $48 and must be reserved in advance; get tickets here.
Even if you can't travel overseas during spring break, you can immerse yourself in another country's cuisine and culture at Boston's annual Taste of Iceland festival. The five-day event includes an Icelandic menu at Rialto Restaurant on Thursday, March 14; a free live concert, Reykjavik Calling, featuring three Icelandic musicians at the Middle East in Cambridge on Friday, March 15; and a hands-on craft cocktail class at the Liberty Hotel, where you can learn how to make drinks featuring Icelandic vodka, on Saturday, March 16.
Taste of Iceland takes place throughout Boston from March 14 to 18. Most events are free to the public (meal at Rialto is $85) on a first-come, first-served basis. Find information, locations, and times here.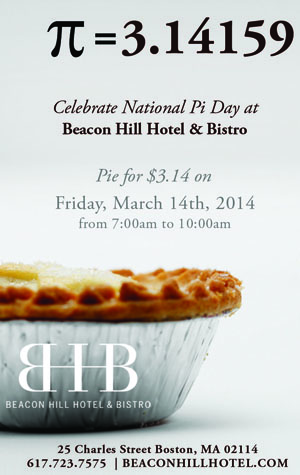 Who doesn't love an excuse to eat pie? On Friday, March 14, mathematicians around the world will celebrate Pi Day, and Beacon Hill Hotel and Bistro invites you to be part of the celebration.
During its regular breakfast service, from 7 to 10 a.m., and lunch service, from 11:30 a.m. to 3 p.m., the restaurant is offering a slice of pie for only $3.14. So come celebrate the relationship between a circle's diameter and its circumference while enjoying a slice of pie on Beacon Hill.
Beacon Hill Hotel and Bistro is at 25 Charles St., Boston. Take any MBTA Green Line trolley to Boylston and walk across the Boston Common. The hotel is about a block from the Common on the right.
Boloco Birthday
This year marks Boston-based burrito chain Boloco's 17th year in business, and it's celebrating with 17 days of special deals this month. From free guacamole one day to discounted shakes another, the deals are available at all Boloco locations through March 12. Boloco posts each day's deal on its Facebook page. Find a calendar of all discounts and deals here.
Boloco restaurants are located throughout Boston, including at 247 Newbury St., 1080 Boylston St., and 1940 Beacon S., Cleveland Circle, Brookline. Find the Boloco closest to you here.
The end of spring break coincides with the beginning of Dine Out Boston, formerly known as Restaurant Week, which kicks off on Saturday, March 16. After a week of relaxing, treat yourself to a delicious discounted lunch or dinner from some of Boston's best restaurants. Prix fixe lunches run $15, $20, and $25, and dinners $28, $33, and $38. Restaurants participating include Abe & Louie's, Top of the Hub, and Toro.
Dine Out Boston is held throughout the greater Boston area from March 16 to 21 and 23 to 28. Prices do not include gratuities or alcohol. Find a complete list of restaurants and make reservations here.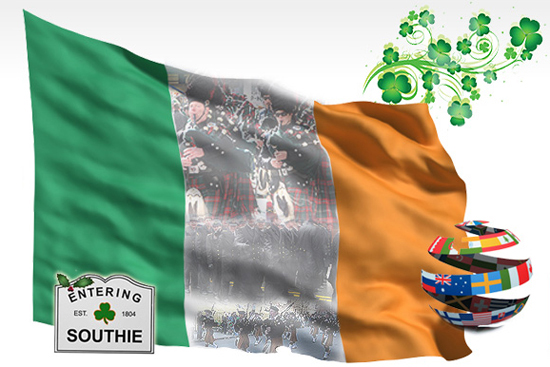 Boston's St. Patrick's Day Parade
Anxious to get a head start on your St. Patrick's Day celebration? Head over to South Boston on Sunday, March 16, to catch the South Boston St. Patrick's Day Parade. One of the largest in the country, this year's parade starts at 1 p.m. and features floats, bagpipes, and marching bands.  So don your favorite green outfit and get to Southie early for a good view of the parade, which can draw up to a million visitors.
Take any MBTA Green Line trolley to Park Street and transfer to a Red Line train to either Broadway or Andrew Square. See the official parade route here.
Kat Sorensen can be reached at katsoren@bu.edu.