Methodist Bishop's Gay Marriage Decision Cheers BU Church Leaders
Ends trials for clergy performing same-sex weddings in New York Conference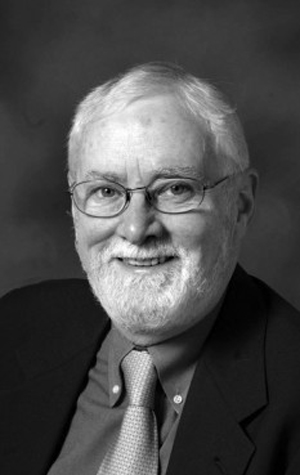 BU Methodist leaders welcome the decision earlier this month of Bishop Martin McLee, head of Methodism's New York Conference, not to pursue a trial against a retired Methodist minister for officiating at the marriage of his son to another man in 2012—a decision seen by many as a go-ahead to gay marriage in the New York Conference and a portent of things to come elsewhere in the church.
McLee dropped canonical charges this month against the Rev. Thomas Ogletree, the octogenarian former dean of Yale Divinity School. McLee, who was once the pastor of a Boston church, also announced he would end church trials in his conference against officiants at same-sex weddings.
"This is what I hoped would happen and I think should have happened," says the Rev. Robert Hill, dean of Marsh chapel, a supporter of same-sex marriage. "We can and should expect some other bishops soon to follow suit, especially in the Northeast jurisdiction." (Hill is an elder in the Upper New York Conference of the church, which he says has hemorrhaged membership among young Methodists opposed to its gay rights stance.) Conservative members of the church decried McLee's decision not to proceed with a trial, saying that his decision is likely to push the denomination closer to a schism.
Mary Elizabeth Moore, dean of the School of Theology and a Methodist deacon, says McLee's longtime advocacy "for justice and inclusion" left her unsurprised by his action.
"The authenticity with which Tom Ogletree made the decision to preside at his son's marriage was unquestionable, and his compassion for his son and commitment to the church's ministry with all persons are commendable," Moore says. McLee's decision pivots the church "toward respectful discussion," she adds. "Other bishops across the country are making similar decisions, and I cannot imagine that the church will allow itself to persist in this prosecution-oriented road much longer. Too many people hunger for what the church can offer them for the church to allow itself to continue hurtful exclusion.
"Hundreds of clergy across the United Methodist Church have signed Altar for All, saying that they will perform same-gender marriages if called upon in their appropriately pastoral role."
STH, founded in 1839 as the Newbury Biblical Institute, was the country's first seminary for Methodism and the founding school of BU, and Moore predicts that some young people considering enrolling here "will see Bishop McLee's actions as a beacon of hope."
Marsh Chapel's non-Methodist clergy and staff have performed same-sex weddings at the chapel, which is nondenominational and not controlled by the Methodist Church, the country's third-largest religious denomination.