Could Facebook Use End a Marriage?
COM study: social media use tied to reduced marital satisfaction, divorce rate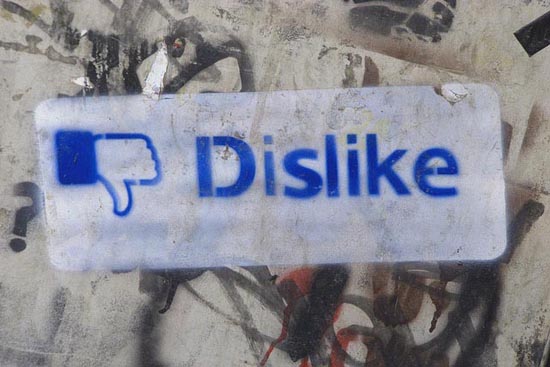 It turns out that spending countless hours talking to friends in front of a screen can negatively affect your most important relationship—the one with your spouse.
A new study conducted by James E. Katz, the Feld Family Professor of Emerging Media Studies at the College of Communication and director of the school's Division of Emerging Media Studies, and two other researchers found a correlation between using social network sites (like Facebook), spousal troubles, and the divorce rate. Titled Social network sites, marriage well-being, and divorce: Survey and state-level evidence from the United States, the study was recently published online in Computers in Human Behavior. The authors say their findings show that heavy use of social networks—specifically Facebook—is "a positive, significant predictor of divorce rate and spousal troubles" in the United States.
Katz coauthored the study with Sebastian Valenzuela and Daniel Halpern, professors from Pontifical Catholic University of Chile's School of Communications.
"The study looked at data to understand human behavior as it's affected by communication technology, especially technologies that are mobile-based," says Katz, who is also director of BU's Center for Mobile Communication Studies. "We believe being aware of this situation will empower Facebook users to better understand the implications of their activities and then allow them to make much more informed decisions."
To conduct their study, the researchers first looked at data from married individuals collected between 2008 and 2010. They compared divorce rates across 43 states with Facebook penetration—the number of Facebook accounts in each state—divided by the total population. They found that a 20 percent increase in Facebook users in a state could be linked to a 2.18 percent growth in the divorce rate. Even when researchers factored in variables such as employment status, age, and race, the correlation remained constant. While the finding shouldn't necessarily be "interpreted as a causal effect," they wrote, it could be a "significant predictor of divorce rates."
Noting that further studies were needed using individual level data, the researchers next examined data from 1,160 married people collected in a 2011 University of Texas at Austin study that had polled married 18- to 39-year-olds on questions designed to measure the quality of their romantic relationship. The poll asked respondents how happy they were in the relationship, whether their parents were divorced, and if extramarital sex existed in the relationship.
On this individual level, non–social network users reported being 11.4 percent happier with their marriage than heavy social media users. And heavy social media users were 32 percent more likely to think about leaving their spouse, compared with 16 percent for a nonuser.
While Katz describes the two separate findings as startling, he says it makes sense that people who are unhappy in their marriage would turn to Facebook to find other people, adding that even the opportunity for meeting new people may help precipitate discontent with a marriage. Facebook has actually capitalized on this by "recommending" friends and groups for users. In this way, individuals may turn to Facebook more frequently for social support, the study says.
"The apparent association between the use of Facebook and other social networking sites and divorce and marital unhappiness in the United States raises troubling questions not only about how we use these tools, but how their use affects marriage," Katz says. "The institution of marriage, already under siege in many quarters, seems to be facing yet further assault from people's growing enthrallment with social media."
The study is indicative of the type of work being done at the Center for Mobile Communication Studies, Katz says, adding that the center hopes to continue studying various types of human communication. The center, which Katz started in 2004 at Rutgers University, relaunched this past April at BU under his leadership, with the mission of helping the world understand the social, psychological, and organizational consequences of mobile communication.
"Before the center started, I saw that mobile devices were transforming social relationships, public transportation, and how people spent their time, but very little scholarly attention was given to how they affected social interaction and our internal feelings," Katz says. "Given that gap, I thought it would be great to form a center to let scholars share ideas and to further stimulate research on the topic and serve as a clearinghouse."
In the future, Katz says, the center will host events, launch courses, and continue research that will bring together faculty from departments within COM (such as journalism, film, and advertising) and from sociology, anthropology, psychology, international relations, and computer science, and from the School of Law, to name a few.
Read the full study here.