POV: Women's Rights? Yeah, Right
The workplace belies the idea that women are getting ahead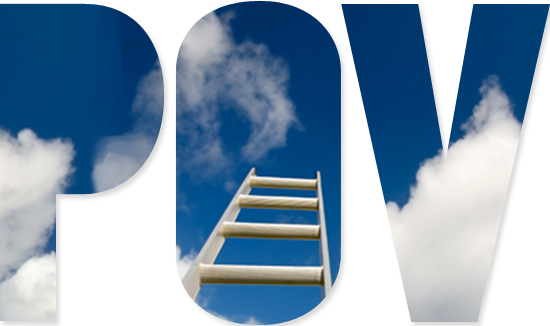 "POV," a new addition to BU Today, is an opinion page that provides timely commentaries from students, faculty, and staff on a variety of issues: on-campus, local, state, national, or international. Anyone interested in submitting a piece, which should be about 700 words long, should contact Rich Barlow at barlowr@bu.edu.
At first glance, it may seem like a wonderful time to be a woman—a time of empowerment and achievement. But look again, more closely, and you will see an ominous truth.
Women are doing spectacularly well in universities—for the first time, women are earning the majority of advanced degrees—but in the workplace, it's the opposite picture. Women's gains either have stalled out or are in grave danger of being rolled back.
Despite the fact that the pipeline is getting filled with educated and talented women, their way forward is too often blocked. Under a veneer of success and progress, what we call the New Soft War on Women is growing in strength. Cutting-edge new research tells us that a whole network of land mines is exploding women's progress as they try to move ahead. Today's skirmishes are less visible and predictable than the old and obvious closed doors, but are perhaps more effective because they are harder to detect.
Here are some of the issues women face:
A lesser payoff
More than 50 years after President Kennedy signed the first equal pay act, not much has changed. Women start behind and never catch up, even as they earn those advanced degrees. At every level of education and in virtually every occupation, men outearn women. Over a lifetime of work, women with a bachelor's degree will earn a third less (some $700,000) than a man with the same degree. Female financial analysts take in 35 percent less than male financial analysts, and female chief executives earn 25 percent less than male executives. Female MBAs earn, on average, $4,600 less than male MBAs in their first job out of business school.
And more and more, women are flatlining in the boardroom. Increasingly, females are missing in corporate boardrooms, executive suites, and among companies' top earners, reports the think tank Catalyst. President and CEO Ilene H. Lang says, "If this trend line represented a patient's pulse—she'd be dead."
No credit where credit is due
Women work hard and achieve the desired results—and men get the credit. Madeline Heilman, a New York University professor of psychology, and Michelle Haynes, a UMass Lowell assistant professor of psychology, have shown that if it isn't crystal clear about which member of a two-member male-female team is responsible for the team's successful joint performance, credit is far more often given to the male than the female team member. Specifically, female members were rated as being less competent, less influential, and less likely to have played a leadership role in work on the task. Both females and males fell into the trap of giving higher marks to the male team member.
This incident was related in a response to our survey on the website Glass Hammer: A 36-year-old-media manager and two other women created a huge and profitable news-gathering database system. A male colleague took credit and is still consistently credited by the male management as the creator and the most knowledgeable person on the system.
"When he turned in something he worked on that had a problem, I was blamed," the manager says. "But when I turned in something I worked on and it was great, we were praised as a team."
We heard this story again and again from women around the United States. It is especially ominous because in most cases, it isn't a matter of conscious discrimination against women. It's simply that the skewed ideas we all have in our heads about what men and women can or can't do are incredibly hard to root out.
Men are promoted on potential, women on performance
Why do so many young male hotshots move up the ladder ahead of their more seasoned female peers? Women are being judged on what they have actually done. For promising men, potential is enough to win the day, according to research by Catalyst and McKinsey & Company. Women always have to keep proving themselves, often fighting the stereotype that they don't have what it takes to be real leaders. Even in female-dominated fields, men get on "the glass escalator" and rise faster and higher than equally qualified women.
According to Vikram Malhotra, McKinsey's chairman of the Americas: "Middle-management women get promoted on performance. Many middle-management men get promoted on potential. Qualified women actually enter the workforce in sufficient numbers, but they begin to plateau or drop off when they are eligible for their very first management positions. And it only gets worse after that."
What needs to be done? First, it is absolutely essential that women let their bosses and colleagues know about their accomplishments. It is true that research finds self-promoting women risk being disliked, even when they are also seen as competent. This is the classic catch-22. Damned if you do, damned if you don't. Although there are risks, it's better to offend than to be sidelined forever.
Facebook COO Sheryl Sandberg says this bias "is at the very core of why women hold themselves back." The solution, she suggests, is "making sure everyone is aware of the penalty women pay for success."
Institutions also need to do much better. Recent studies find that while some 90 percent of global companies have gender diversity policies, they don't work, because they don't have strong support at the top. Until they do, not much will change.
Caryl Rivers, a College of Communication professor of journalism, can be reached at caryl@bu.edu. She and Rosalind C. Barnett, a senior scientist at the Women's Studies Research Center at Brandeis University, are the authors of The New Soft War on Women: How the Myth of Female Ascendance Is Hurting Women, Men—and Our Economy (Tarcher/Penguin, 2013).
"POV" is an opinion page that provides timely commentaries from students, faculty, and staff on a variety of issues: on-campus, local, state, national, or international. Anyone interested in submitting a piece, which should be about 700 words long, should contact Rich Barlow at barlowr@bu.edu. BU Today reserves the right to reject or edit submissions. The views expressed are solely those of the author and are not intended to represent the views of Boston University.