Nightlife: Patron's Mexican Kitchen and Watering Hole
Major transformation at Sunset's sister restaurant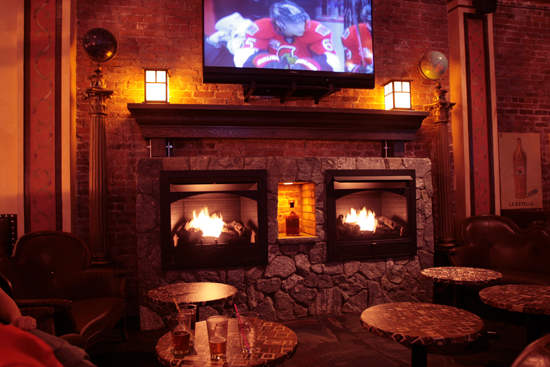 Perched directly above Allston beer mecca Sunset Grill and Tap is its often overlooked and underrated new sister restaurant, Patron's Mexican Kitchen and Watering Hole. Previously bar and pool hall Big City, Patron's opened last fall offering quality food, an expansive drink menu, and most memorably, a laid-back vibe—all things that differentiate it from Allston's other college student hotspots.
Because of Patron's location, it's easy to mistake it as just another floor of Sunset Grill and Tap. Many first timers (ourselves included), unwilling to wait forever for a table at Sunset, discover the bar and restaurant accidentally. After just one visit, you realize that Patron's is a welcome relief from the often overcrowded place below. In a neighborhood dominated by sports bars and club/bar venues, a place where you can actually have—and hear—a conversation with the person across from you is a luxury.
If you're looking to grab a beer and shoot some pool with friends, Patron's is the ideal spot. The massive bar in the center of the restaurant is the main attraction, but its real character comes from the roaring twin fireplaces and cushy armchairs at one end and the game room area containing pool and fooseball tables and panoramic views of the street below at the other. Artwork depicting characters from the traditional Mexican board game loteria line the brick walls. Big City's sports bar vibe has been replaced with a more lounge-like atmosphere.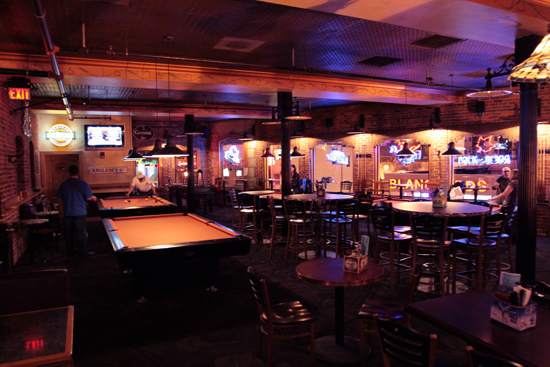 Patron's, owned and operated by the same team as Sunset Grill and Tap and Sunset Cantina, has a menu with a more south-of-the-border influence than the other two. The food falls short of being traditional Mexican cuisine, but a number of dishes venture beyond the standard burrito and taco fare found so many other places. Queso fundido chorizo ($9)—a skillet of gooey Mexican cheeses, roasted pablano, pico de gallo, and sausage—is a delicious alternative to typical soggy pub nachos. Ditto the chicken and corn empanadas ($8), a fresh and healthy change from breaded and fried appetizer samplers common at similar restaurants.
Patron's also offers a whole line of Mexican flatbread pizzas ($8.99-$9.99) and Mexican soups ($6 regular, $9 large), including corn maize and rib stew and tequila and lime turkey chili, and entrees like pan-seared swordfish fajitas ($17.99).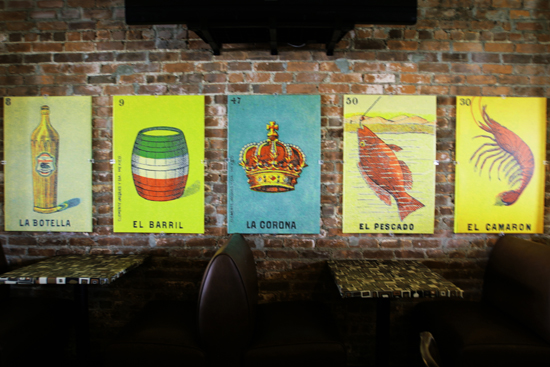 More memorable than its fusion cuisine are the 80 craft beers on tap and the wide variety of mescal tequilas for those looking to go the margarita route. Finding a good drink and an interesting, relaxing place to sip it can be surprisingly hard in an area saturated with nightlife hotspots, but Patron's manages the feat nicely. You won't find impatient crowds or a line out the front door here—and there's no cover charge. Patron's adds a classy dimension to Brighton Avenue's crowded bar scene.
Patron's Mexican Kitchen and Watering Hole, 138 Brighton Ave., Allston, 617-782-2020, is open Sunday to Wednesday, 4 p.m. to 1 a.m. and Thursday to Saturday, 4 p.m. to 2 a.m., and accepts all major credit cards. Take the 57 bus to Harvard Avenue. Find more information here.
This is part of a series featuring Boston nightlife venues of interest to the BU community. If you have any suggestions for places we should feature, leave them in the comments section below.
Ashleigh Fryer can be reached at afryer@bu.edu; follow her on Twitter at @ashleigh_fryer.