Nightlife: Club Passim
A cozy spot for an intimate listening experience
A recent visit to Club Passim, the intimate music venue nestled beneath street level in Harvard Square, demonstrated why it has remained the Boston area's premiere listening spot for fans of folk, jazz, and Celtic music for more than 50 years. Founded in 1958 as Club 47, the bare-bones room—brick walls and a humble stage—has helped launch the careers of thousands of artists. Joan Baez made her debut there at age 17 and soon introduced good friend Bob Dylan to the club as well. Other artists, like Regina Spektor, Josh Ritter, the Bee Eaters, and Joy Kills Sorrow, have performed over the years. A nonprofit since 1994, Club Passim today presents more than 400 shows a year at reasonable prices for an audience of all ages.
We stopped by on a Wednesday night to see Irish folk musician Declan O'Rourke and Robert Steven Williams, who opened for him, perform. The show began a few minutes after the 8 p.m. start time with a casual introduction from the sound engineer that set the stage for a coffeehouse-like opener. Williams took to the stage with his acoustic guitar and engaged the audience right away, telling funny stories about each of his songs. It was no surprise to learn that he writes fiction as well as music, or as he put it, "I'm actually a fiction writer pretending to be a songwriter." His ballads on the dreams and disappointments that swirl through our lives were exciting and uniquely human.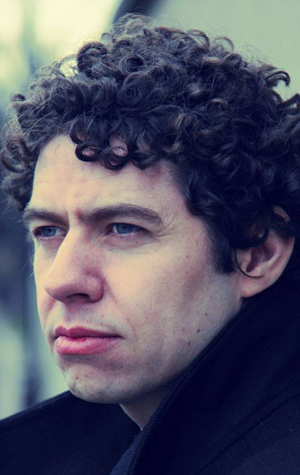 After about 40 minutes, Williams relinquished the stage to featured performer O'Rourke, whose debut album, Since Kyabran, went platinum in Ireland after its 2004 release. Playing only his second show in Boston, O'Rourke managed to pack the club, which holds just over 100 people, with fans so enthusiastic, it seemed like they had been following him for years. The West Coast of Ireland native's powerfully deep voice soon filled the room, taking listeners on an emotional voyage that he hoped would leave them "drained, but happy, maybe a bit bewildered," he said, but promising, "you'll feel good."
O'Rourke's skill as a lyricist and his warm stage presence emphasized the emotion in songs like "Lightning Bird Wind River Man," about embracing your inner child, and "Be Brave and Believe," about moving through life's biggest setbacks. The singer-songwriter drew on the history of Ireland for a number of his songs: "Indian Meal" and "Poor Boy's Shoes," both to be featured on O'Rourke's upcoming album, chronicled Ireland's 19th-century famine and impoverishment. Throughout his performance, O'Rourke's strong strumming and distinctly Irish fingerpicking gave way to a voice that painted his songs raw with emotion. The audience responded to the music, laughing when O'Rourke's eyes sparkled and falling silent when the lyrics turned to themes of poverty and loss.
The intimacy and casual atmosphere of Club Passim make it a great spot to go for a date, as long as you are willing to share a table, which seats four; patrons choose a table when buying tickets in advance. As soon as the tables fill up, general admission tickets are sold for a few chairs along the walls. Those who prefer a table to themselves can see what's available when ordering tickets online; the room's capacity is 102 people, so popular shows can fill completely. Tickets are affordable, with some shows as little as $10 and the most expensive usually no more than $35. Club Passim is connected to the vegan-friendly vegetarian restaurant Veggie Planet, whose waitstaff circles before and during the show, offering a full dinner menu and serving beer and wine.
Whether you have heard of a performer before is almost beside the point. The musicians are uniformly excellent and chances are that you'll leave with a new favorite. And in keeping with the club's intimate nature, you'll probably be able to greet the artist in person on your way out the door.
Club Passim, 47 Palmer St., Cambridge, is open seven nights a week. Most performances begin at either 7 or 8 p.m. By public transportation, take an MBTA Red Line train to Harvard Square. Order tickets here, call the ticket office at 617-492-7679 weekdays from 10 a.m. to 6 p.m., or stop by the box office any day between 6:30 and 10 p.m. Tickets are not available online or by phone after 3 p.m. the day of the show. After 3 p.m., remaining tickets may be purchased in person at the box office. Find the upcoming concert schedule here. Prices vary by show. Find a Veggie Planet menu here.

This is part of a series featuring Boston nightlife venues of interest to the BU community. If you have any suggestions for places we should feature, leave them in the Comment section below.

Frank Brogie can be reached at brogief@bu.edu.