New Overseers Appointed
Four new board members bring wide range of expertise
The four alumni new to the Board of Overseers are no strangers to Boston University. They bring decades of expertise in business, finance, education, and law to the board. At its April meeting, the University's Board of Trustees appointed Ahmass L. Fakahany, David R. Jones, Ruth A. Moorman, and Kenneth P. Morrison overseers. Current overseer Ryan Roth Gallo was elected overseer chair, making her an ex-officio trustee.
"These new overseers have displayed an outstanding dedication to Boston University through their good counsel and leadership within the University community and their generous support of its programs," says Robert A. Knox (CAS'74, GSM'75), chair of the Board of Trustees. "I look forward to working with them and new overseer chair Ryan Roth Gallo to help strengthen the University's position as one of the great international centers for learning and research."
Fakahany (SMG'79), a member of the School of Management Dean's Advisory Board, is chief executive officer of the Altamarea Group, a New York–based umbrella restaurant company whose partners include chef Michael White. The group comprises six Manhattan restaurants, its flagship, Marea, Osteria Morini, Ai Fiori, Nicoletta, Costata, and the Butterfly; two New Jersey restaurants, Osteria Morini and Due Mari; and Al Molo in Hong Kong. Altamarea delivers the highest levels of quality and consistency in food and service across distinct brands and concepts, with the client always at the center. It has consistently received top recognition and acclaim from the James Beard Foundation, Michelin Guide, Zagat, the New York Times, and Relais & Châteaux.
Prior to forming Altamarea Group, Fakahany was president and chief operating officer of Merrill Lynch & Company, Inc., where in 2004 he was named one of "The Best CFOs in America" by Institutional Investor. Fakahany previously held several other positions at Merrill Lynch, including vice chairman and chief administrative officer, executive vice president and chief financial officer, and operating officer for global markets and investment banking. He also held various senior finance positions at Exxon Corporation.
Jones (CGS'84, SMG'86) is cofounder, president, and chief executive officer of CastleOak Securities, LP, a boutique investment bank focused on the capital markets and serving a broad array of corporate, government, and institutional investor clients. Headquartered in New York City, CastleOak, with five regional offices, specializes in primary and secondary sales and trading of fixed income, equity, municipal, and money market securities. Under Jones' leadership, CastleOak has become one of the top underwriters of debt and equity securities in the United States. In 2012, it was ranked among the top minority-owned investment banks and businesses in the country for the third consecutive year by Black Enterprise magazine.
Jones has more than 25 years of Wall Street experience. Prior to founding CastleOak, he was head of investment banking and capital markets at Blaylock & Company, Inc., where he worked closely with many of the firm's Fortune 500 clients. Among his other board affiliations, he is a member of the New Jersey chapter of the Young Presidents' Organization and the Council of Urban Professionals.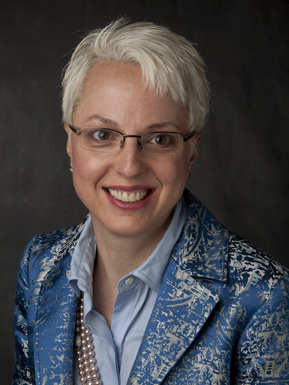 Moorman (CAS'88, SED'89, SED'09) is an educator with research interests in social literacy development and learning and teaching in community settings. She has developed and taught undergraduate and graduate courses at BU and has conducted workshops and consulted in a variety of educational workshops.
Together Moorman and her husband, Sheldon N. Simon, a partner and equity analyst at Adage Capital Management, have served as advocates and supporters of higher education and cancer research, establishing the Moorman-Simon Program for Education and Schooling for Democracy and Citizenship at various research universities and helping found the Men's Collaborative to Cure Women's Cancers through the Dana-Farber/Harvard Cancer Center.
Moorman is a member of the Boston University Academy Advisory Board, the Board of Visitors at the University of Massachusetts, Boston, and the Dean's Leadership Council at the Harvard Graduate School of Education. In addition, she is a member of the Visiting Committee of the Susan F. Smith Center for Women's Cancers and the Visiting Committee for Basic Science at the Dana-Farber Cancer Institute.
Morrison (LAW'83) is a partner in the Chicago office of Kirkland & Ellis LLP, which is regarded as one of the premier law firms in the United States. He directs the firm's asset finance and securitization practice. Since 1990, he has handled securitizations and principal finance matters involving a variety of asset classes on behalf of originators, underwriters, principal finance groups, and conduit sponsors. He has been ranked as one of "America's Leading Lawyers for Business" in the field of capital markets securitization by Chambers USA.
A current member of the LAW Dean's Advisory Board, Morrison was an adjunct professor at Northwestern University School of Law from 1995 to 2001. He served as scoutmaster of Troop 5 in Wilmette, Ill., for 10 years and is now a member of the Executive Board of the Northeast Illinois Council of the Boy Scouts of America. His son Thomas (CAS'14) is an economics major in the College of Arts & Sciences and a men's varsity crew member.
Roth Gallo (LAW'99) is a lawyer and homemaker living in Modesto, Calif. Following her graduation from the School of Law she worked as a litigator in the Los Angeles and San Francisco offices of Paul, Hastings, Janofsky & Walker LLP before leaving to raise her children, Gloria and Ernesto. She has recently been engaged in pro bono work related to immigration and family law, as well as in advising nonprofit organizations on legal matters and strategic planning.
Her husband, Ernest J. Gallo, is vice president of E. & J. Gallo Winery, the largest family-owned winery in the world and the second largest in terms of volume. He runs the company's spirits division. The division's New Amsterdam Vodka was the first spirits brand to sell over one million cases in the first year. To date, the company has given $601,000 to the University, of which $600,000 was designated to the Institute on Lifestyle and Health at the School of Medicine. Headed by Professor R. Curtis Ellison, the institute researches how diet, exercise, and the consumption of alcoholic beverages affect the risk of heart disease, cancer, and other chronic diseases.
Roth Gallo is a member of the LAW Dean's Advisory Board. She was elected an overseer in 2011 and became vice chairman in September 2012. Her term as chairman will begin in September 2013.
Tom Testa can be reached at ttesta@bu.edu.