Living Near an Airport Could be Bad for Your Heart
SPH study links aircraft noise, cardiovascular disease
Ask anyone who lives near an airport and they'll tell you how disruptive and annoying the noise from low-flying planes can be. But who knew that living near an airport could be bad for your health?
A study coauthored by researchers from the School of Public Health, published online in the British Medical Journal (BMJ) earlier this month, found that older people exposed to aircraft noise, especially at high levels, may face an increased risk of being hospitalized for heart disease. For seniors living near airports, every 10-decibel increase in noise from planes was tied to a 3.5 percent higher hospital admission rate for cardiovascular problems, according to the study.
The study, by Jonathan Levy, an SPH professor of environmental health, Junenette Peters (GRS'94,'00) an SPH assistant professor of environmental health, and colleagues from the Harvard School of Public Health, is the first to estimate the association between residential exposure to aircraft noise and cardiovascular hospitalizations using national data on the US population age 65 and older and noise data from airports across the country.
The researchers analyzed the relationship between noise from 89 US airports and cardiovascular-related hospitalizations among six million Medicare recipients in 2009. "Most prior studies have looked at one or a small number of airports," Levy says. "With six million people living near 89 airports across the United States, we had enough statistical power to be able to see an association."
Coupled with a similar British study published in BMJ the same day, the findings are expected to fuel discussion about ways to mitigate these potential health impacts.
"Our study emphasizes that interventions that reduce noise exposures could reduce cardiovascular risks among people living near airports," Levy says. The interventions could include "improved aircraft technology and optimized flight paths, using runways strategically to avoid, when possible, residential areas when people are sleeping, or soundproofing homes and other buildings."
The researchers used data from the Federal Aviation Administration, the Environmental Protection Agency, the US Census Bureau and Medicare. Their analysis was adjusted for the effects of socioeconomic status, demographic factors, air pollution, and roadway proximity.
The results showed that the highest levels of aircraft noise had the strongest association with cardiovascular disease hospitalizations. Overall, 2.3 percent of these hospitalizations among older people living near airports were attributable to aircraft noise.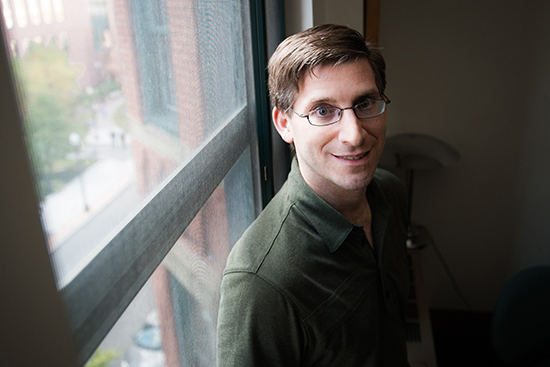 Previous studies have found that aircraft noise causes sleep disturbance and disorders, nervousness, and annoyance, says Peters. Those reactions can trigger the release of stress hormones or activate the sympathetic nervous system, responses that have been linked to cardiovascular health.
"There have been a number of studies linking aircraft noise with hypertension and high blood pressure, so we were really interested in looking at the relationship with cardiovascular disease," she says. "It was the next step."
Cardiovascular disease is the top cause of death globally, resulting in 17.3 million deaths in 2008. This was 30 percent of all global deaths, according to the World Health Organization.
The study is part of a multi-university cooperative research network called the Partnership for Air Transportation Noise and Emissions Reduction (PARTNER), established by the FAA in 2003. Other PARTNER studies have looked at alternate descent patterns as a means to reduce aircraft landing noise and pollutant emissions, alternative fuels for aircraft, and land use and development.
The other, similar study published in BMJ was done in London and assessed hospital admissions for 3.6 million people living near Heathrow Airport. Bolstering the BU study, it linked daytime and nighttime aircraft noise and hospital visits for stroke, coronary heart disease, and cardiovascular disease by comparing residents in the noisiest areas with those living farther from the airport. It found that people in high-noise areas had significantly increased risks for all three.
The findings from the two studies are expected to fuel discussion about ways to mitigate the potential health impacts associated with proximity to airports.
In an editorial accompanying the studies, Stephen Stansfeld, a Queen Mary University of London professor of psychiatry, said the findings provide evidence that aircraft noise exposure is "not just a cause of annoyance, sleep disturbance, and reduced quality of life, but may also increase morbidity and mortality from cardiovascular disease. The results imply that the siting of airports and consequent exposure to aircraft noise may have direct effects on the health of the surrounding population. Planners need to take this into account when expanding airports in heavily populated areas or planning new airports."
Levy says that while the study was not intended to evaluate interventions, he hopes that it will contribute to discussions about mitigating aircraft noise for impacted neighborhoods. The FAA provides funding for soundproofing to schools, residences, and other buildings in areas with high noise levels that meet certain FAA thresholds.
"I think there are clearly things that can be done to reduce exposures to aircraft noise without disrupting airport operations," he says. "It certainly would be a positive step to try to minimize the impact on health, especially for older people."
Lisa Chedekel can be reached at chedekel@bu.edu.