Brown Rejects Boycott of Israeli Academic Institutions
Warns that it politicizes the "robust exchange of ideas"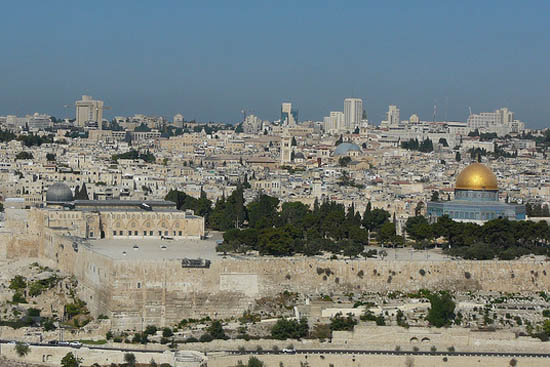 President Robert A. Brown has rejected a scholarly group's boycott of Israeli academic institutions, saying that he is "disappointed and concerned" that the American Studies Association (ASA) would support the move.
"Research, teaching, and scholarship flourish through robust exchange of ideas, across borders and among institutions in different parts of the world," Brown writes. "Universities and their faculties can often transcend even profound political differences. It is ill-advised to make academic institutions the instrument with which to promote a political agenda by attempting to isolate students and scholars.
"Boston University cannot support this boycott," the president concludes.
The ASA, a small scholarly group, endorsed the boycott earlier this month in response to the Jewish state's treatment of Palestinians in Israeli-occupied territory. The boycott bars cooperation with Israeli institutions, but not with individual scholars. The New York Times has reported that scholars on both sides of the debate foresee little practical effect. The ASA is only the third American academic association to support the boycott, which has drawn fire from both the country's largest scholars group, the American Association of University Professors, and some pundits. The Association for Asian American Studies backed the boycott in April.
Brown issued his statement after alumni and others affiliated with the University emailed him to learn if BU had a position on the boycott. Some referred to a statement by the Anti-Defamation League, an advocacy group battling anti-Semitism, which condemned the boycott.
In a letter to those who'd contacted him, Brown says BU's American and New England Studies Program is an institutional member of the ASA, and he hopes there would be "a serious discussion" about the boycott within the program.
"We are not prepared to suggest (implicitly or explicitly) to faculty members who hold individual memberships (some of which are funded out of professional funds allocated to individual faculty members) how they should vote," Brown says in his letter. "That would lead us onto a slippery slope."
Brown adds, "For my part, I am somewhat cautious about following a boycott with a boycott. I'd rather see thoughtful discourse and engagement. I take the point that the ASA boycott is pernicious and a rather direct attack on academic freedom and scholarly interactions across borders. With my formal statement, I have registered that objection. At the same time, we must be careful about reactions that have the effect of further limiting much-needed dialogue."
Also rejecting the boycott: the Association of American Universities (AAU), an elite research consortium to which BU belongs. "Any such boycott of academic institutions directly violates academic freedom, which is a fundamental principle of AAU universities and of American higher education in general," the group's executive committee says in a statement.