Abolishing Work-at-Home Policies
SMG prof weighs in on Yahoo, Best Buy controversies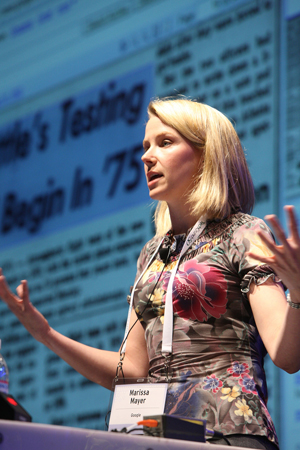 Last week, Best Buy became the second Fortune 500 Company to announce recently that employees would no longer be allowed to work from home.
Best Buy's decision came on the heels of an announcement by Yahoo CEO Marissa Mayer that employees of the struggling internet company could no longer work remotely.
In a memo written by Human Resources head Jackie Reses to Yahoo's employees on February 22, Mayer made her reasoning clear: "Speed and quality are often sacrificed when we work from home. We need to be one Yahoo! and that starts with physically being together." Mayer has said the change in policy was necessary to foster more collaboration among employees and restore Yahoo's competitiveness.
Her announcement, predictably, has set off a nationwide debate on the merits of work-from-home policies, in part because she's a new mother herself, with a nursery adjoining her office. Mayer garnered headlines last June when she was hired to take over at Yahoo (she's the beleaguered company's fifth CEO in five years), not only because of her sterling credentials—she was the first female engineer hired by Google, rising through the ranks to become a powerhouse—but also because she was six months pregnant and said she would take no maternity leave. True to her word, she returned to her desk only two weeks after giving birth.
Mayer's decision to end Yahoo's work-from-home policy has drawn decidedly mixed reviews. Some think the drastic change was necessary to restore the company's competitive edge: it had lost its top spot in internet-display advertising to competitors Facebook and Google and employee morale was reportedly flagging. Critics, however, argue that workplace flexibility, with the option of working remotely, actually enhances productivity. A 2012 University of Iowa study supports that argument: it found that telecommuters usually work five to seven hours more a week than those who work in offices.
What's indisputable is that Yahoo—and now Best Buy—are bucking the corporate trend toward more workplace flexibility. A recent Census Bureau report found that 13 million people, or 9.4 percent of U.S. employees, worked at home at least one day per week in 2010, compared with 9.2 million people, or 7 percent of workers, in 1997.
BU Today spoke with Kathy Kram, Richard C. Shipley Professor in Management and a School of Management professor of organizational behavior, about the potential benefits and negative consequences of a work-from-home ban for a company like Yahoo and its employees.
BU Today: First Yahoo and now Best Buy have generated enormous controversy over their decision to no longer allow employees to work from home. Do you think other CEOs will follow?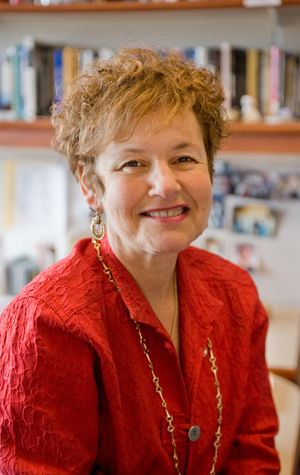 Kram: It sounded like an unusual move, and the reactions to it, although it's early, have been mixed. I think other CEOs will wait to see what the impact and unintended consequences are of such a policy.
What are some of the negative effects Yahoo might face by requiring all employees to work on site?
My prediction is it could have a negative effect on retention, hiring, and morale. I don't know if the new policy would have enough benefits in terms of fostering innovation to outweigh those costs.
Younger people are much more inclined to want an integrated life, where being at the workplace doesn't dominate their existence, and so the option to work at home is highly valued. The most negative effects would be in the early stages of people's careers, when they are having families. Potential hires might see Yahoo as a less desirable employer.
If Yahoo requires employees to work only from the office, does it mean they should no longer be expected to check email or deal with work problems from home nights and weekends?
Professionals in all industries are expected to respond to important electronic communications outside of the regular workday. So I don't think the new policy implies this, though some employees may draw that conclusion for themselves in reaction to the new restrictions.
Was this work-from-home ban Mayer's only option to help her struggling company?
No. Instead they might have looked at more ways to encourage on-site interactions. The assumption underlying this new policy is that innovation happens most in unplanned meetings in the hallway at work, and if people are working at home they aren't having these opportunities. But it seems to me these opportunities could be fostered in other ways and could have been looked at first. Employees could have been brought together for special business events and conferences to encourage more innovation. Yahoo is a technology firm, and you would think that they leverage technology in every way possible, but I don't know to what extent their remote employees were using webinars and Skype and other forms of online technology.
The increased difficulties of managing a family can be lessened a bit when one can work from home. It seems to me that Yahoo could have come up with more of a moderate policy that would require people to be on site a certain number of days a week rather than such a radical change.
What impact is Yahoo's new policy likely to have on morale?
I read that some employees say they feel as if they are being treated like children, instead of being respected as responsible adults.
None of us knows what kind of impact this is going to have. People on one side say that when people work from home there are much fewer opportunities for innovation and more opportunities for distraction. My sense is that more people are concerned about the negative effects it will have on people's lives and their ability to manage work and family priorities.
What has Mayer failed to take into account in announcing the work-from-home ban?
Not only is she not acknowledging that people don't have the resources to have full-time care at home, or right there at the office, but she's also not acknowledging that some people want to spend more time at home when their children are young. And they don't want to be back in the office two weeks after giving birth, like she was.
If a male executive had suspended working from home, do you think there would have been the same level of anger and controversy?
I do. It's a very radical proposal given how far we have come in making workplaces more flexible. I should qualify my response by saying it makes it that much more visible, the fact that she is a working mother with a young child, but I think the same reaction would have come if a male executive had made this decision. It would have just been critiqued a little bit differently.
What happens next for Yahoo?
Now we have to see what impact this policy is going to have. Does it enhance innovation? Does it enhance Yahoo's position in the market? Does it result in more turnover and lower morale? These are things that could be monitored over the next year or two.
And Marissa Mayer said that she was willing to revisit this. That's the sign of a good CEO—she admitted that this was a drastic proposal. It was a bold action, but her company is in a bit of a crisis, and that is also a CEO's job.