Two Students Robbed at Gunpoint Sunday
Neither injured, police looking for suspects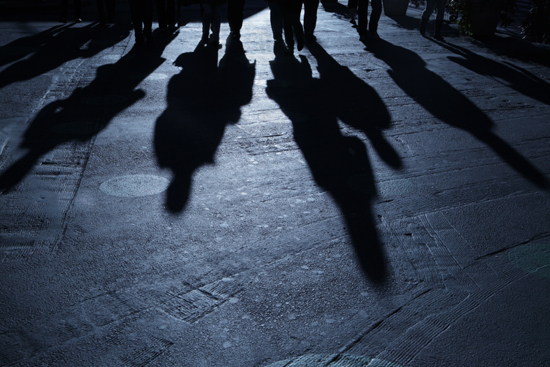 Two BU students were allegedly robbed by armed men early Sunday morning while walking along Thorndike Street in Brookline, according to the Boston University Police Department. Neither student was injured, and no arrests have been made.
The suspects were described as black males between the ages of 17 and 24, one about five feet, eight inches, and medium build and the other about five feet, ten inches, and medium to heavy build. Neither the BUPD nor the Brookline Police Department, which has jurisdiction over the case, has provided sketches of the men.
The students were allegedly confronted at the corner of Hamilton Road and Thorndike, which connects Comm Ave and Harvard Street, around 3 a.m. Sunday by two men brandishing a semiautomatic gun, according to a Brookline police report. The suspects told them to empty their pockets and walked away with an iPhone, an Android cell phone, a wallet, and $50.
Hamilton Road is the site of several off-campus apartment buildings where BU students live and is just blocks away from where BU student Kanagala Seshadri Rao (GSM'13)was shot to death in Allston last spring.
Brookline police say the case is under investigation; they broadcast news of the robbery to surrounding agencies, but did not mention that the alleged victims were BU students. BUPD made the connection when the students filed a report later that afternoon, and then issued a University-wide alert informing students, faculty, and staff of the incident.
BUPD Detective Lieutenant Peter DiDomenica says the BU department has reached out to the Brookline and Boston police departments to determine whether the men are connected to other crimes in the area.
While such attacks can't always be prevented, DiDomenica advises students living on or off campus to follow some basic safety precautions:
Avoid poorly lit areas late at night.
Get a ride instead of walking. If walking is the only option, do so in large groups.
Be aware of your surroundings. Don't wear headphones or talk on your cell phone.
At the first sign of trouble, dial 911 or the BUPD at 617-353-2121.
BUPD urges students, faculty, and staff to report suspicious people and activity on or near campus by calling 617-353-2121 or text messaging tip411 (847411), keyword: BU.