Police Are Investigating Ashford Street Attacks
Five women assaulted in past six weeks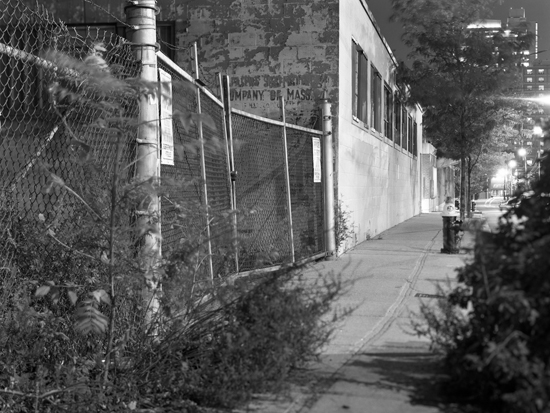 The Boston Police Department is investigating five early morning attacks that occurred on Ashford Street in Allston over the past six weeks. In each instance, a male assailant pushed a woman to the ground, lifted her skirt or pulled down her pants, and snapped a picture with what is believed to be an iPhone.
The Boston University Police Department, which does not have jurisdiction in the area, is collaborating with Boston Police and issued a University-wide alert last Wednesday notifying the BU community about the assaults.
"It's something that's a pretty perverse thing to be doing," says Peter Fiedler (COM'77), vice president for administrative services. "The most important thing out of all of this is that people need to know we're actively looking for this person, but they need to be actively protecting themselves as well."
The suspect is described as a Hispanic male with a white or light complexion, of thin to medium build and average height, and between the ages of 19 and 30. Because the assailant approaches his victims from behind and shoves them to the ground, none of the victims have been able to get a good look at him, says BUPD Captain Robert Molloy. None of the women have been physically injured.
The first two assaults occurred on September 23 and another pair on October 27. The most recent was November 6, according to BPD spokeswoman Cheryl Fiandaca.
Fiedler says the September 23 attacks, which were reported in the local media, seemed at the time to be an isolated incident. But with three more in one week's time, BU officials became increasingly concerned for students' safety and sent the University-wide alert. "It's very disturbing to have this sort of situation happen," says Fiedler. "I want to assure the community that the BUPD and BPD take this very seriously and are increasing patrols to find this suspect."
Police believe the suspect is acting alone. Initially they thought the incidents might be part of a hazing ritual. "The way they did it lends one to believe that, except it's been going on now for a little while," Molloy says. Neither department would speculate on a motive for the attacks, and Boston Police refused to comment on whether the pictures were being posted online, citing that the investigation is ongoing.
Molloy sees no connection between these attacks and a string of peeping tom incidents in residence hall showers that happened during the spring 2012 semester.
When attacks like these occur, people often talk about prevention. But "it's hard to say what someone can do to protect themselves, when all they are doing is just walking down the street," says crisis counselor Maureen Mahoney, director of the Sexual Assault Response & Prevention Center. "It's kind of a human right to walk down the street and not be harmed.
"What's more pertinent than that is to ask people to watch out for one another," Mahoney says. "The person who's doing this probably has friends, acquaintances, and followers on Facebook or Twitter. If these photographs are being posted somewhere, those someones should step up and call the police."
Mahoney says anyone witnessing an attack should immediately call the police and make sure the victim isn't alone and is OK. She encourages all students who have been assaulted to contact SARP, and if they are willing, the police.
Molloy offers the following advice for students out late at night.
Always walk with friends
Travel in well-lit and populated areas
Cross the street to avoid people who seem suspicious
Enter an open store or residence and call the police if you suspect someone is following you.
Do not talk on the phone or text while walking alone at night.
Anyone with information about the assaults should call Boston police detectives at 617-343-4256 or BU police detectives at 617-353-3436.
The Sexual Assault Response & Prevention Center, 930 Commonwealth Ave., has staff answering calls all day, every day at 617-353-SARP (7277). Students calling after hours can leave a message or speak with an on-call crisis counselor. They can also contact staff via email at sarp@bu.edu. All services are free and information is kept confidential.