Four Young Scholars Named Peter Paul Professors
Cited for cutting-edge research
The simple act of swallowing is a herculean challenge for an estimated one-third of elderly Americans—stroke victims, for example—and triples their risk of death, says engineer Cara Stepp. She hopes to help these patients by having them play video games.
With their necks.
Those last two sentences aren't typos. There's some evidence that training the swallow-challenged with unusual tasks may foster faster motor learning than traditional therapy, says Stepp, a Sargent College assistant professor of speech, language, and hearing sciences and a College of Engineering assistant professor of biomedical engineering. "We use noninvasive measurements of your muscle activity as the control signal, so patients literally play the game using their neck. Patients watch a video game screen and activate their muscles when they want to hit a target in the game. Electrodes hooked to the patient signal the game when the patient swallows. Coordinating their muscle activity to the game exercises their throat muscles and may improve their ability to swallow."
Her work has secured Stepp one of this year's Peter Paul Professorships, which provide $40,000 in research money annually for three years. Stepp, who has a doctorate from the Harvard-MIT Division of Health Sciences and Technology, says the funding will allow her to hire an assistant and travel to local assisted living centers to record patients.
The other Peter Paul winners are Kathleen Corriveau, a School of Education assistant professor of human development, James Uden, a College of Arts & Sciences assistant professor of classical studies, and Valentina Perissi, a School of Medicine assistant professor of biochemistry.
Corriveau's research probes the social and cognitive influences that make children decide which adults in their lives can be trusted for reliable information. She has become a go-to source in her field, with her scholarly journal articles cited by peers almost 300 times in just the two years since she received her PhD from Harvard.
"As a junior faculty member, there are always times of self-doubt. Receiving this award gives me the confidence to know that the University believes that I can make a difference through my research," says Corriveau. The Peter Paul grant will help fund her just-launched Social Learning Laboratory, which studies how children learn. "To learn the shape of the Earth, of the existence of germs, children often cannot rely on firsthand experience and instead have to turn to other people," she says. "We investigate the cues children use to judge the credibility of the source, as well as how children incorporate the information into their worldview."
Uden says his Peter Paul award will further his current project—a book about the Roman satirical poet Juvenal—and perhaps help him begin a new one. "I am becoming interested in ideas of intellectual freedom in the Roman Empire," he says in regard to the latter. "How independent were scholars from political control? Could scholars become, in effect, critics of the society in which they lived?" Uden earned a PhD at Columbia University.
Perissi, whose doctorate is from the University of California, San Diego, is a cellular and molecular biologist studying "the role of inflammation in obesity-induced type 2 diabetes," she says. Controlled inflammation helps the body protect itself against injury and disease, but can become harmful if chronic; studying helpful inflammation may lead to ways to keep it from running amok, she says. "I am really excited for this award, which will be critical to get our research going and obtain important preliminary data that will allow us to apply for other fundings."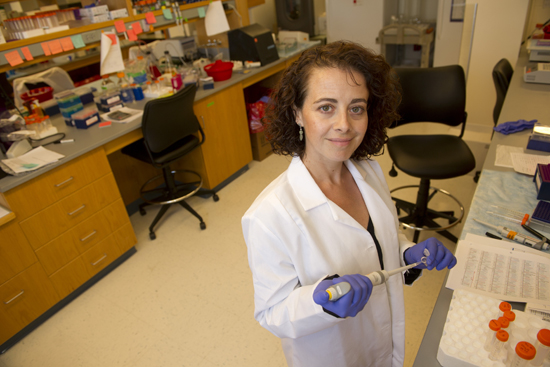 University trustee Peter Paul (GSM'71) created the professorships named for him in 2006 with a $1.5 million gift, later increased to $2.5 million. President Robert A. Brown and Provost Jean Morrison select recipients from those recommended by deans and department chairmen. The grants are given to promising scholars with two years or less of teaching experience and no previous professorship, who might otherwise have difficulty securing research funding.
Morrison says the grants support the "talented researchers and teachers who are at the core of a successful institution. We extend our deepest gratitude to Paul for his belief in the importance of recognizing and helping to elevate future leaders in the classroom and laboratory." The awardees' work "furthers BU's distinction as a research leader and incubator of exciting new ideas."