Lesbians, Gays, Bisexuals at Increased Risk for Sexual Assault
New SPH study reveals need for more trauma-based care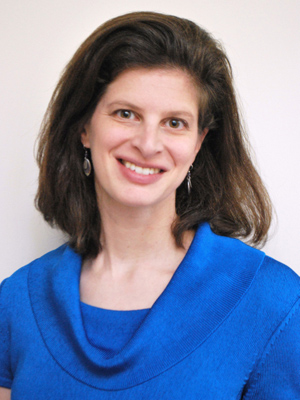 Gay, lesbian, and bisexual men and women may have increased risk of being sexual assaulted compared to heterosexual people. Several factors could account for the higher risk, among them that these groups have fewer rights and are more discriminated against.
A new study led by School of Public Health researchers has found that across 75 different research reports, lesbian and bisexual women may be up to 3 times as likely as heterosexual women to report having been sexually assaulted in their lifetime, and gay men appear to be about 15 times as likely as heterosexual men to report the same.
The study, which appears in the current issue of Trauma, Violence and Abuse, is the first to systematically review and analyze the results of research investigating sexual violence against lesbian, gay, and bisexual (LGB) people, according to lead author Emily Rothman, an SPH associate professor of community health sciences.
"Practitioners who work with lesbian, gay, and bisexual clients or patients should be aware that the prevalence of sexual assault among this population is high. Trauma-informed practice is critical," Rothman says. "Continued advocacy is needed to change oppressive social norms in our culture that support violence against LGB people, including homophobia and the use of violence to control others."
Rothman and colleagues reviewed 75 studies, all published between 1989 and 2009, that examined the prevalence of sexual assault among 139,635 lesbian, gay, and bisexual respondents in the United States. The authors reviewed the reported prevalence of lifetime sexual assault, including childhood assault, adult assault, intimate partner assault, and hate crime–related sexual assault.
Rothman says it was not clear from the various studies how many sexual assaults can be characterized as hate crimes. "My assessment would be that hate crimes are a portion of this, but clearly not all of it," she says.
The research team found that taken collectively, the studies' findings suggest that gay, lesbian, and bisexual men and women may be at increased risk for sexual assault, compared to heterosexual people. On average, 43 percent of lesbian and bisexual women and 30 percent of gay and bisexual men reported having experienced at least one form of sexual assault during their lifetimes. Estimates of lifetime sexual assault for all U.S. residents range from 11 to 17 percent for women, and 2 to 3 percent for men.
While the study did not examine why LGB individuals are at increased risk for sexual assault, Rothman speculates that there may be several factors.
"It is not surprising to me to see increased rates of violence victimization among groups with fewer rights in society, or who experience more discrimination," she says.
One of the most important lessons from the study, Rothman says, is that "medical professionals, teachers, parents, and others need to be aware that a high percentage of LGB people may have experienced a sexual violence trauma, either recently or in the past. Providing trauma-informed medical care, dental care, mental health care, substance abuse treatment, classroom education—all of it—may be critically important for these survivors' well-being."
Massachusetts recently received a grant from the U.S. Centers for Disease Control and Prevention to formulate a statewide plan to address sexual violence, and the lesbian, gay, and transgender population will be one focus of that effort, she says. Currently, only a few agencies in the state offer prevention and counseling to lesbian, gay, bisexual, and transgender (LGBT) people who have been assaulted.
Rothman's study did not include transgender people.
"Most sexual assault programs began in order to deal with male violence against women, and only some have gradually expanded to LGBT populations," says Beth Leventhal, executive director of the Network/La Red, a Boston agency specializing in stemming domestic violence in the lesbian, gay, bisexual, and transgender community. "I think there's still a great need to make sure that the work being done by agencies that are dealing with sexual assault is culturally competent."
The violence recovery program at Fenway Health is another Boston program that provides counseling, advocacy, and referral services to LGBT victims of bias crime, sexual assault, and domestic violence.
"There are only a handful of us," Leventhal says.
Researchers and practitioners often struggle to estimate the prevalence of sexual violence among gays and lesbians and need more specific information to proceed with funded initiatives, the study authors say. For example, some states want to use CDC funding to support education, awareness, and training to prevent sexual violence among the LGBT population because they are perceived as having heightened risk. Similarly, school program planners have concerns that lesbian and gay youths are disproportionately the targets of bullying and physical violence.
"As they develop these programs, and propose policies to deter the perpetration of violence against GLB youth, the prevalence of sexual violence against these youth would be critical to consider," say Rothman and her coauthors.
Read the full study on the Trauma, Violence and Abuse website.
Lisa Chedekel can be reached at chedekel@bu.edu.