Cancer Rates, Poor Health Higher for Gay Community
SPH study: programs, services geared to lesbians, gays needed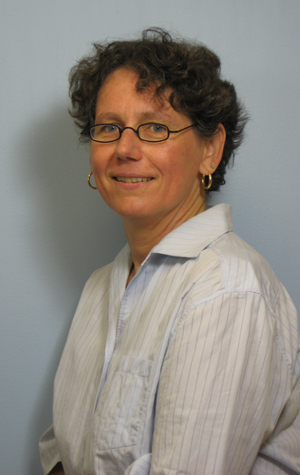 Lesbian, gay, and bisexual cancer survivors need programs and services geared specifically to help them, according to a new study led by BU School of Public Health researchers.
The study, published online in Cancer, a peer-reviewed journal of the American Cancer Society, found that gay men have a higher prevalence of cancer compared with heterosexual men, and lesbian and bisexual female cancer survivors report poorer health than heterosexual female cancer survivors.
"Because more gay men report as cancer survivors, we need foremost programs for gay men that focus on primary cancer prevention and early cancer detection," says study lead author Ulrike Boehmer, an SPH associate professor of community health sciences. "Because more lesbian and bisexual women than heterosexual women with cancer report that they are in poor health, we need foremost programs and services that improve the well-being of lesbian and bisexual cancer survivors."
Cancer registries do not have information on the sexual orientation of patients, which means there is a dearth of information about how many cancer survivors identify as lesbian, gay, or bisexual. Hoping to fill this information gap, Boehmer and her colleagues examined the prevalence of cancer survivorship by sexual orientation in California. They also investigated how the health of cancer survivors differs depending on sexual orientation.
The study included data from the California Health Interview Survey, the largest state health survey in the United States, from 2001, 2003, and 2005. A total of 7,252 women and 3,690 men reported a cancer diagnosis as adults.
The researchers found no significant differences in cancer prevalence by sexual orientation among women. But lesbian and bisexual female cancer survivors were 2 and 2.3 times more likely to report fair or poor health, compared with heterosexual female cancer survivors.
Among males, gay men were 1.9 times as likely to report a cancer diagnosis than heterosexual men. Boehmer says more work needs to be done to determine why.
"We can only speculate why gay men have a higher cancer prevalence than heterosexual men," she says. "It is conceivable that HIV status may have contributed to the higher cancer prevalence in gay men. There are AIDS-related cancers, but in addition, there are also non-AIDS defining cancers, which are anal, lung, testicular cancer, and Hodgkin's lymphoma. These cancers may have contributed to our finding of a higher prevalence. We have not been able to test this in our study, because we did not have data on HIV status."
Boehmer says the findings of differences in the prevalence of cancer survivorship raise questions about possible differences in the incidence of cancer by sexual orientation. "It is important for future studies to determine if our finding that more gay men are reporting a cancer history stems from proportionally more gay men receiving cancer diagnoses, or from more gay men surviving a diagnosis compared to heterosexual men," she says.
The same questions arise for women. "Are lesbian and bisexual women just as likely as heterosexual women to receive a cancer diagnosis? Or is it possible that the similarity of cancer survivorship speaks to differences in the survival of lesbian and bisexual women?" Boehmer asks.
The significance of the study, she says, is its finding that sexual orientation may be a factor in cancer incidence and outcomes. "Sexual orientation is widely recognized as one health disparity factor, but we have been hindered in showing sexual orientation disparities within the context of cancer," she says. "Our estimates of cancer in populations that are deprived of health monitoring are hopefully only the beginning."
Besides Boehmer, authors are Xiaopeng Miao, an SPH doctoral candidate in biostatistics, and Al Ozonoff, formerly an SPH biostatistics researcher and now with Children's Hospital Boston. The research team has ongoing work funded by the National Cancer Institute to address questions of differences in cancer incidence by sexual orientation.
Lisa Chedekel can be reached at chedekel@bu.edu.