Getting to Know Your Neighborhood: Harvard Square
Everyone's heard about it, few really know it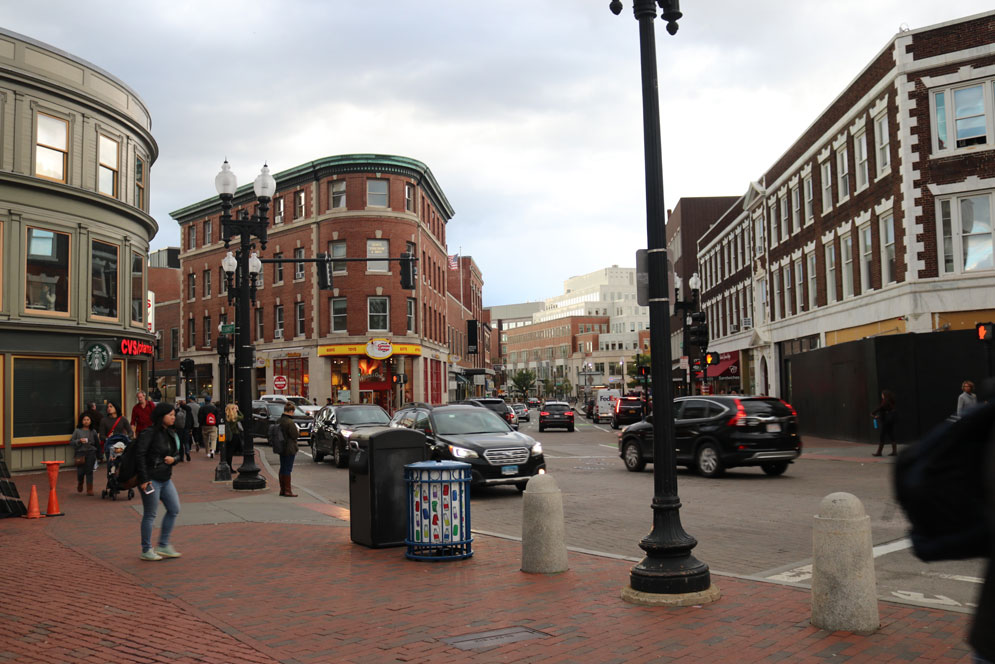 Nearby Neighborhoods
Getting to Know Your Neighborhood: Harvard Square
Museums, great eateries, unique stores and, of course, Harvard Yard make this a must-visit destination
According to historian Charles Sullivan, an area that includes the present-day Harvard Square was founded in 1630 as the Puritan village of Newtowne, which would become Cambridge in 1638. Many of the original streets still exist, including parts of Church, Story, Eliot, Arrow, and Mount Auburn Streets. And a few early 18th-century wood-frame houses on Winthrop, Dunster, and South Streets remain, as well.
The name Harvard Square did not become popular until the middle of the 19th century. Today the square (the area around the convergence of Massachusetts Avenue and Brattle, Mount Auburn, and John F. Kennedy Streets) is a commercial center for Harvard students, Cambridge residents, and tourists. It's no surprise, given the disposable income passing through, that regional and national chains have moved in, yet the square retains many long-standing locally owned and operated businesses.
No amount of economic evolution can remove the area's fascinating blend of characters. A sunken region next to the MBTA subway entrance ("the pit") is a prime venue for political activists, panhandlers, skateboarders, and street performers, who also provide a festive atmosphere one block away, on Brattle Street. (Tracy Chapman and Martin Sexton both performed as Harvard Square buskers.) Nearby, on Mass Ave, chess aficionados challenge one and all for kicks and cash. The square also attracts many of the city's homeless people and, over the last 18 months, has been battered by the COVID-19 pandemic, shuttering many businesses. That said, it remains a vibrant place to visit.
Below are some jumping-off points for exploring the square, destinations that lead to other destinations.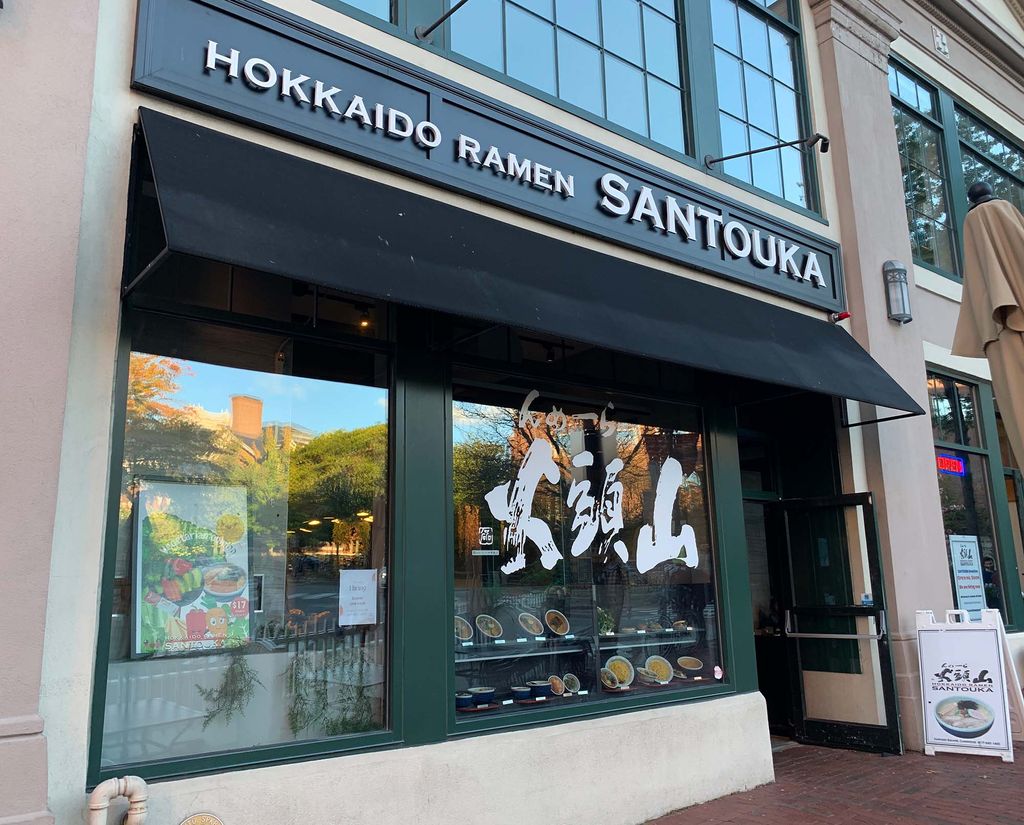 This Japanese ramen chain first opened in New England in 2015 in Harvard Square and has earned a devoted following. The signature dish is shio ramen, a mild and creamy soup flavored with salt and topped with pickled plum. Another favorite is the robustly flavored tokusen toroniku ramen, with pork cheek meat. The 62-seat eatery doesn't take reservations, so be prepared to wait for a table.
One of the trendiest, sweetest additions to Harvard Square is Milk Bar. James Beard Award–winning chef and founder Christina Tosi thought of the concept to create a bakery that serves creative and nontraditional desserts and opened her first spot in New York City's East Village in 2008. It's now expanded across the country. Tosi told Eater magazine that Boston is especially important to her because her husband's family is from the area. Some of their popular items include the cereal milk soft serve, made to taste like the leftover milk after eating a bowl of cereal, topped with a cereal of your choice. They also have bakery items, such as the compost cookie, containing a plethora of snackable items like pretzels, potato chips, coffee-flavored chips, oats, and butterscotch. No two compost cookies are supposed to taste exactly the same. And be sure to treat yourself to the apple cider doughnut cake. It's the perfect fall treat.
Zoe's
1105 Massachusetts Ave.
There's nothing better than a leisurely Sunday brunch at a local diner, and that's just what you'll find at Zoe's, where the plates are piled high with golden pancakes, eggs, and bacon, the coffee is strong, the jukebox is active, and breakfast is served all day. After all, it's the most important meal of the day.
This neighborhood pub and contemporary restaurant is open for lunch and dinner daily and attracts a big crowd for weekend brunch. Among the popular items: pan-seared salmon with maple butternut squash, grilled asparagus, and horseradish beurre blanc; roasted half chicken with creamy farro, carrots, and pan gravy; and steak frites with cajun-seasoned fries, broccolini, and roasted garlic jus. The French doors along the front are a great vantage point onto the square and there's al fresco dining on the spacious patio during warm-weather months. On the late-night menu (11 pm to midnight, Sunday to Thursday, and 11 pm to 1 am, Friday and Saturday): sandwiches, oysters, rustic pizzas, and appetizers. The restaurant's name comes from the lively shopping district in Dublin's Temple Bar neighborhood. Complimentary parking is available for those with a confirmed reservation. And don't forget to go to the $1 oyster happy hour from 4 to 6 pm every day.
Hong Kong
1238 Massachusetts Ave.
From modest beginnings in 1954, this Chinese restaurant is a Harvard Square fixture and has expanded to three floors, with a restaurant, a lounge, and the area's largest dance floor. The menu is nothing remarkable, but you'll find the biggest scorpion bowl in town: nine alcohols (mostly rums) and pineapple and orange juices. With exotic drinks like that, who needs food? That said, you'll find plenty of delicious entrees to choose from, including BBQ spare ribs, Peking ravioli, crispy salted pepper calamari, and kung pao shredded beef.
Americans love two things: burgers and snark. At Mr. Bartley's Gourmet Burgers, a Harvard Square institution since 1960, diners can have both: every seven-ounce burger comes with a free side of sarcasm. The restaurant has been featured in the New York Times and on the Food Network, among many others. Burger names have a timeliness to them, like the "Tom Brady" (with cheddar and guac), the "Cancel Culture" (with cheddar cheese, BBQ, bacon, lettuce, tomato, onion, and ranch dressing), and the "Dr. Fauci" (with mozzarella cheese, grilled onions, house-made marinara sauce, and shaved parmesan). For an authentic Mr. Bartley's experience, add an extra-thick frappe or malt—but only if you wear your stretch pants.
In 1932, Mark S. Kramer borrowed $300 from his parents to open a small store for used and remaindered books (books a publisher is trying to quickly get rid of). Today, the store is still independent (Mark's son, Frank, sold it in 2008 to longtime customers Jeff Mayersohn and Linda Seamonson), who have expanded it to 100,000 new and used titles. The award-winning author event series presents readings, signings, and lectures by established and emerging authors. The store has a print-on-demand service, an affordable option for authors interested in self-publishing. True bibliophiles will want to check out the store's frequent-buyer program: the more you buy, the more you save. 
This eye-catching local flower shop, opened in 1973, provides the freshest flowers and stellar customer service. Its location on one of the square's main corners is bound to catch any plant-lover's eye. It's open daily (except Christmas Day and New Year's Day) if you ever need an arrangement for an event or a loved one or if you simply want to spice up your room with a succulent or plant.
Clover
1326 Massachusetts Avenue
Local vegetarian chain Clover Food Lab aims to convert carnivores. And with such items as Japanese sweet potato sandwich—with twice-cooked sweet potatoes, shoyu mayo, red cabbage salad, shishito peppers, scallions, daikon, and tempura sesame seeds—and a chickpea fritter sandwich (a take on falafel)—with homemade hummus, cucumber tomato salad, pickled veggies, and tahini—you may find yourself converted. A standout is the Impossible Meatball sandwich, featuring an Impossible Meatball (wheat and potato protein, coconut oil, and heme), garlic, parsley, a red sauce, provolone, and pecorino in a fresh pita. Another favorite? The seasonal brussels sprout sandwich, with roasted brussels sprouts sprinkled with za'atar, topped with a creamy sour cream dijon spread, with a pinch of crisp pickled red cabbage. Clover is constantly experimenting with new food technologies and introducing new flavor-packed vegetarian dishes.
Founded in 1882 by a group of Harvard students, the Harvard Coop (pronounced like coupe, not co-op) is one of the country's largest bookstores. Now run in partnership with Barnes & Noble College, the multilevel, multibuilding retailer sells textbooks, school supplies, and dorm necessities, as well as Harvard merchandise. The membership fee is only $1 per year, just as it was back in 1882. But membership is selective: only students, faculty, alumni, and employees of Harvard and MIT can join. Members receive an instant 10 percent discount on all purchases.
Pokéworks
1440 Massachusetts Ave.
Bringing a little taste of Hawaii to Harvard Square, Pokeworks launched in 2015 by founders who were inspired by frequent trips to the island. The menu features signature bowls, with options like spicy ahi—ahi tuna, cucumber, sweet onion, edamame, sriracha aioli, masago, green onion, sesame seeds, onion crisps, and shredded nori—and sweet sesame chicken—all-natural chicken breast, cucumber, sweet onion, edamame, mandarin orange, cilantro, Pokéworks classic sauce, seaweed salad, green onion, sesame, wonton crisps. You can also build your own bowl. Pair your meal with some hot miso soup, and finish it off with coco mango haupia (a coconut-based dessert). 
Tucked into a sliver of Plympton Street and resembling a small hallway closet is Grolier, the oldest continuously operated poetry bookshop in America. Established in 1927, this nook of a bookstore now stocks over 15,000 volumes of trade, small press, and university publications devoted to poetry, prosody, and poetry markets. It also offers regular author readings and book signings. T. S. Eliot, Allen Ginsberg, Marianne Moore, and e.e. cummings are among the many legendary writers who visited Grolier, and their black-and-white portraits gaze down from above the shop's many shelves. 
Before she became a poster child for the antiwar movement in the 1960s, Joan Baez gave her first concert at a small Cambridge music venue called Club 47. Now, more than half a century later, Club 47—now Club Passim—remains a cornerstone of local and legendary folk music. Noted performers, among them Nobel laureate Bob Dylan, Tom Rush, Judy Collins, Shawn Colvin, and Joni Mitchell, made some of their first public appearances here. Among recent performers are Janet Feld and Bernice Lewis, Ordinary Elephant, Windborne, and the Goodbye Girls. The club's intimate setting invites audience and artist interaction. Note: all staff, performers, and patrons must show proof of COVID-19 vaccine when they work, attend performances, classes, and workshops at Passim and masks are required. Patrons will be asked to show their vaccination card or a photo of their vaccination card when they enter the club. The club also offers a number of events for livestreaming.
This live music venue, which opened in 2012, has helped revive Harvard Square's nightlife scene. Mission of Burma, Man Overboard, and Jeff the Brotherhood are among the numerous bands that have appeared. The space can hold 500, but it has an intimate feel. Best of all, there isn't a bad view of the stage from anywhere (the balconies have the best vantage point). Currently, all attendees are required to show evidence of their full vaccination against COVID-19 prior to entering the venue.
Established in 1988, the Cambridge Artists Cooperative is the area's only year-round, artist-owned and -managed crafts cooperative. With work from more than 200 artists from across the country, this 2,000-square-foot gallery has contemporary crafts, paintings, pottery, photography, jewelry, clothing, and sculptures. New work is displayed every month.
This Swedish-based retailer specializes in outdoor gear and is particularly popular for its backpacks, which can be seen all over the BU campus. The backpacks, along with the company's jackets, pants, and other outdoor equipment, are made with its signature "G-1000" hard-wearing and versatile fabric, engineered to be durable and breathable, good for both mountain climbing and a stroll down Comm Ave.
This mom-and-pop cafe, open for takeout, has a fun and fresh spin on the traditional bagel. The bagels are made in-house with creative pairings. Try the caprese toast served with tomato, mozzarella, and pesto, the breakfast BLT sandwich served with maple bacon cream cheese, lettuce, tomato, and bacon bits, and the classic avocado toast. The cafe also serves coffee and offers catering for bulk orders with advanced notice.
Menya Jiro
57 John F. Kennedy St.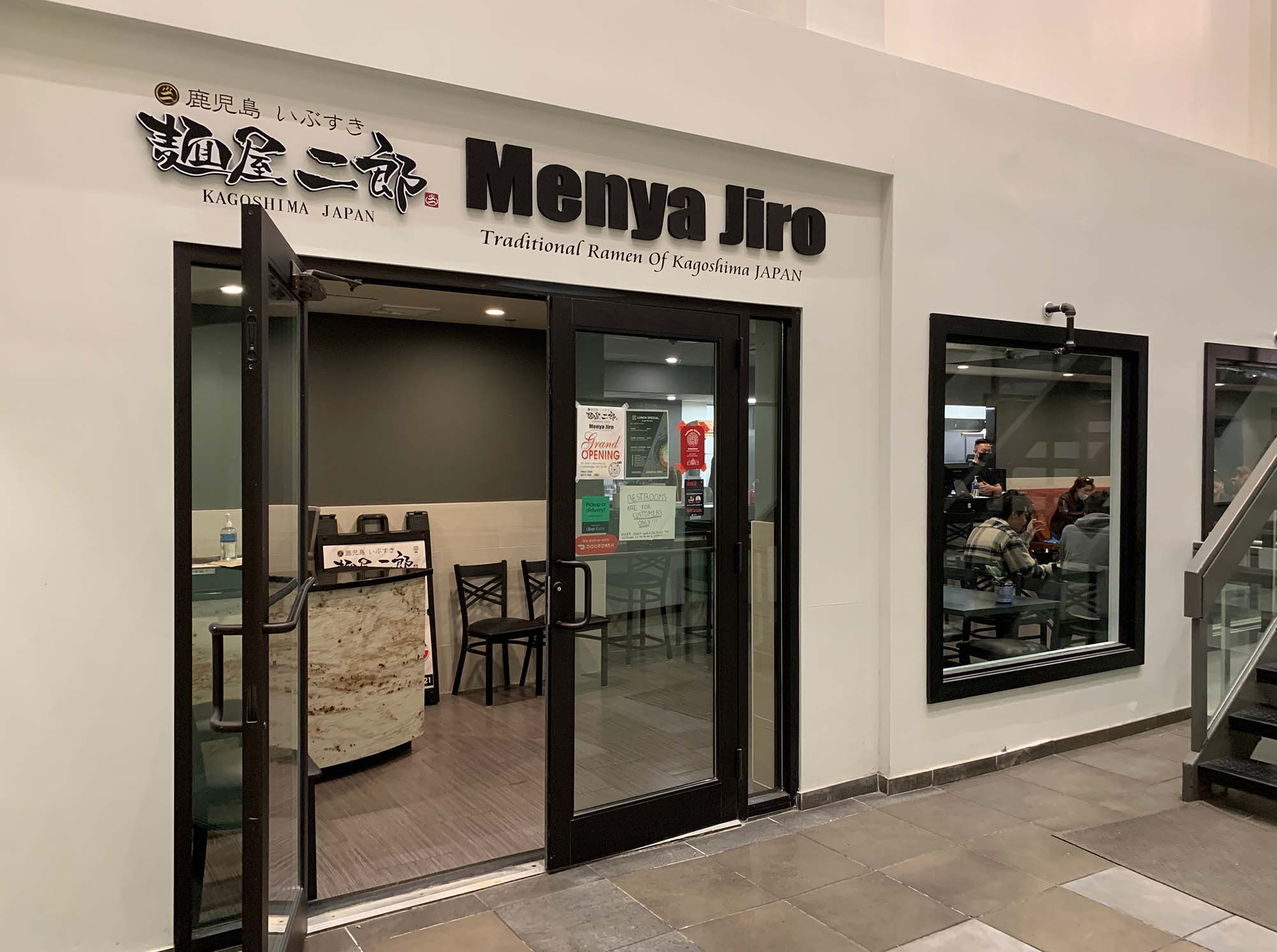 This ramen chain takes pride in its origin story, with its first few locations taking Japan by storm in 2010. The first American flagship restaurant opened in New York City in 2017. In July 2021, they opened their first local eatery in Harvard Square, and expect to soon open two more nearby locations—one in the Seaport and one at Legacy Place in Dedham. Check out the famous Ibusuki ramen (mixed broth made from pork and chicken and paired with garlic and soy sauce, pork chashu, scallions, bean sprouts, and fried garlic), named after the Japanese city where the chain launched. Menu offerings include vegan options, such as the vegan miso bowl (miso flavored vegetable stock soup, jiro vegetable mix, tomato, sweet corn, and tofu), and the hemp ramen. Not in the mood for ramen? Check out the rice bowls, musubi (rice balls), takoyaki, or gyoza.
Wholesome Fresh is like a mini upscale grocery store in the middle of the Harvard Square action. In addition to groceries, it sells sandwiches and fresh self-serve options that steer clear of artificial ingredients.
This store is a must for anyone who appreciates quality stationery, fine pens, office products, and a wonderful selection of gift and holiday cards and wrapping paper. The knowledgeable staff has been serving Boston-area residents since 1930 and can help with info, from the latest pen and ink technologies to finding the right kind of personalized stationery.
Fans of the silver screen have been catching flicks at the Brattle since 1953, when Bryant Haliday and Cyrus Harvey, Jr., premiered the German film Der Hauptmann von Köpenick. Showing classic, independent, foreign, and art-house films, this nonprofit theater—one of a vanishing breed—is best known for its eclectic and repertory format. Housed in a barnlike meeting hall, it is one of the few remaining movie theaters to use rear projection—the projector is behind the screen rather than behind the audience.
When chef Michael Scelfo opened Alden & Harlow in 2014, he wanted to serve "honest American food, bold and flavor forward in taste." And he does, with dishes like chicken-fried local rabbit topped with chili oil, celery, apple, and blue cheese, and grilled bluefish with celery root, remoulade, and house pickles. During the summer, special four-course "whole garden" dinner events are held in the restaurant's greenhouse. There's also a weekend brunch with such yummy items as pickled corn pancakes with roasted cherry syrup, vanilla, and black pepper cream cheese; soft scrambled eggs with griddled croissant toast and cherry tomato salad; and croissant pain perdu, with grapefruit brûlée, pistachio honey, and buttermilk. Scelfo has opened another eatery, Waypoint, across the square at 1030 Massachusetts Ave., offering coastally inspired fare.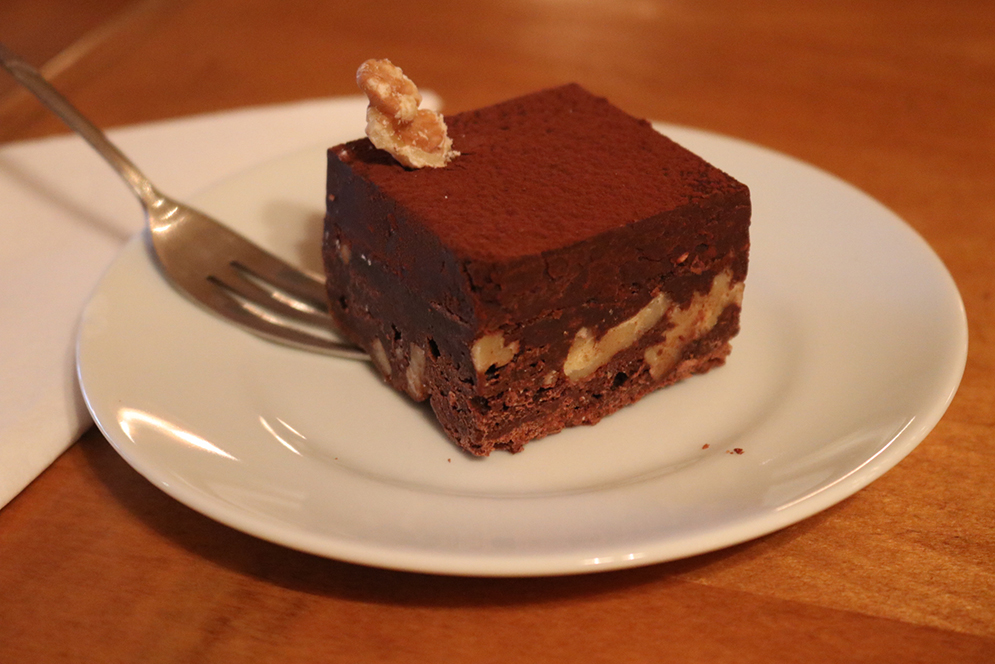 When the Aztecs drank chocolate thousands of years ago, this "drink of the gods" was so rare and sacred that only the richest could afford it. At L.A. Burdick, "richest" is a culinary reference: a mug of hot chocolate here beats that watery instant stuff any day. The secret? It's made from chocolate and chocolate alone, hand-shaved and warmed in milk. If that's not rich enough for you, try the "Harvard Square," a dense chocolate and walnut cake topped with velvety ganache. L.A. Burdick also sells a wide selection of chocolate confectionery. Of special note are its whimsical chocolate mice, beloved by L.A. Burdick patrons for more than 25 years.
Founded in 1980, the American Repertory Theater (A.R.T.) has garnered many of the nation's most distinguished awards: a Tony Award for best regional theater, a Jujamcyn Theaters Award, and the National Theatre Conference's Outstanding Achievement Award. Housed in the Loeb Drama Center, the A.R.T. has seen a number of its productions transfer to Broadway, among them All the Way, The Gershwins' Porgy and Bess, Pippin, The Glass Menagerie, and Waitress. Its theatrical club space OBERON, called a "second stage for the 21st century," is an incubator for local artists. The company has staged dozens of American and world premieres. A.R.T. recently announced plans to relocate to Harvard's Allston campus sometime in the next few years. Check out their 2021–2022 season here.
Rich in history, this landmark building was the home of one of America's most renowned 19th-century poets, Henry Wadsworth Longfellow. Prior to that, the house was George Washington's headquarters during the Revolutionary War siege of Boston (July 1775 to April 1776). Today, the museum is administered by the National Park Service and houses a collection of 19th-century documentary material and papers belonging to the Longfellow family, as well as clothing, fine arts, tools, and toys. The house, which sits on just under two acres, has a carriage barn and a pergola and is surrounded by lush lawns and formal gardens. Join the likes of Charles Dickens and Ralph Waldo Emerson as one of many visitors to the house. The site also offers virtual visits. 
Forage
5 Craigie Circle
This small, casual bistro sources its food from local farmers, fishermen, and foragers. Among its dinner offerings are mushroom rubbed hanger steak, with braised kale with hen of the woods, potato and celery mash, and mushroom demi; mushroom cassoulet with wild mushrooms, yellow-eyed beans, breadcrumbs, mushroom and black walnut sausage, fennel fronds and pickled onions; and a Portuguese fish stew with swordfish, mussels, and shrimp. Entrées are a bit pricey, but the inventive appetizers are more affordable. Try the vegan marinated heiwa tofu with asian pear, persimmons, rosehip, ginger, shallots, and shiso. The bar has distinctive cocktails, with a focus on seasonal and locally produced ingredients and outdoor dining is available during warm-weather months. The menu changes daily, so be on the lookout for new dishes. There's also a four-course tasting menu (with omnivore, pescatarian, vegetarian, and vegan options).
The Garage
36 John F. Kennedy St.
Follow the smell of pizza, incense, and Vietnamese food, and you'll end up at the Garage, definitely one of Harvard Square's oddities. This multistory mini shopping mall—a neighborhood landmark for more than 40 years—is in fact a converted parking garage, with even its original car ramp preserved. It houses an eclectic variety of eateries and shops, notably Newbury Comics, with one of the region's largest collections of new-wave and alternative music. There's a tattoo parlor for ink enthusiasts, a hemp store for hippies, a Starbucks for those in need of caffeine, and more. There are plans to redevelop the mall by 2024 with expanded retail, restaurant, and office space. 
Amorino
50 John F. Kennedy St.
This Parisian-based gelato maker opened in Harvard Square in summer 2018, its second Boston-area location. It specializes in shaping different flavors of gelato into a multicolored rose, usually complemented by a macaroon placed in the center. We dare you to find a more presentable dessert anywhere in the Boston area. Flavors range from hazelnut to passion fruit. They also serve milkshakes, granita, and sorbet drinks.
This bubble tea cafe serves up a variety of house-made drinks, with traditional Taiwan-inspired offerings like jasmine milk tea and brown sugar milk tea. The real standouts are the infusion milk teas, where you can choose up to three fruit flavors to add to your tea, and the specials, which include "secret" menu items like the "Ligers Blood" (watermelon, strawberry, coconut) and "Daryl Takahashi V2" (peach and yogurt yakult flavor). On a warm day pick up some mochi ice cream. It's the perfect summer treat.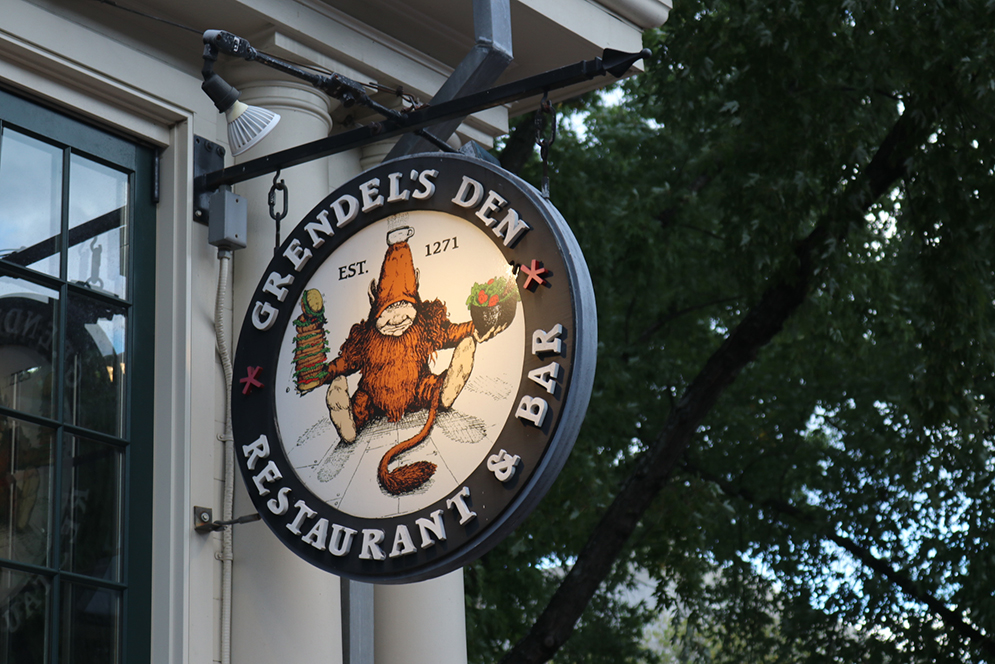 The sign outside this enduring dyed-in-the-wool Harvard Square watering hole announces that it was established in 1271. It's a typo, and should have read 1971. But the owners kept the sign because Grendel's Den is named after the antagonist from Beowulf, and the medieval date evokes the epic poem's period. The bar circumvents the state's no-happy-hour mandate by offering half-price food between 5 and 7:30 pm daily. The justice system okayed such defiance: Grendel's famously fought a legal battle over its liquor license all the way to the US Supreme Court and won—separation of church and state was at the heart of it, believe it or not. That's worth celebrating with a sandwich and microbrew—or two.
This popular chain is known for its burgers, hot dogs, and frozen custard confections. Founded in New York City in 2004, Shake Shack has a wide following and 100-plus restaurants across the country. The place seats more than 100 and offers a small wine and beer selection, but the hand-cut fries and the so-called "concretes" (dense frozen custard blended at high speed with various mix-ins) are what will bring you back. The burgers and dogs are pretty good, too.
This family-friendly, multilevel bar-restaurant has been a mainstay of Harvard Square for more than four decades, and is a popular spot for college students. The wide-ranging menu includes fried chicken, chicken supermelt and grilled lobster melt sandwiches, barbecue chicken breast sandwiches, and veggie items, like the homemade black bean and veggie cheeseburger, with salsa, guacamole, and chips. The ground floor is reminiscent of a 1950s-style diner, with several HD TVs turned to local news and sports channels. There's also a sidewalk patio, an upstairs lounge boasting "the best jukebox in Cambridge," and a year-round (weather permitting) beer garden with 12 draught beers. Charlie's traditionally hosts trivia quizzes, "Wu-Tang Wednesday," and karaoke, but those events have been put on hold during the pandemic.
Fans of Indian cuisine will love Tanjore. You'll find tandoori chicken, pani poori, traditional masala, and more on the extensive menu, as well as cold appetizers and chaats, kebabs, and dosas (stuffed rice and lentil crepes). The lunch buffet (weekdays, 11:30 am to 3 pm, and weekends, noon to 4 pm) is especially popular. Among the desserts are traditional Indian sweets, like gulab jamun (evaporated milk dumplings dipped in rose syrup), ras malai (homemade cottage cheese patties in a flavorful milk sauce), and mango kulfi (Indian-style homemade ice cream). Students receive a 10 percent discount with a valid college ID.
Harvard Yard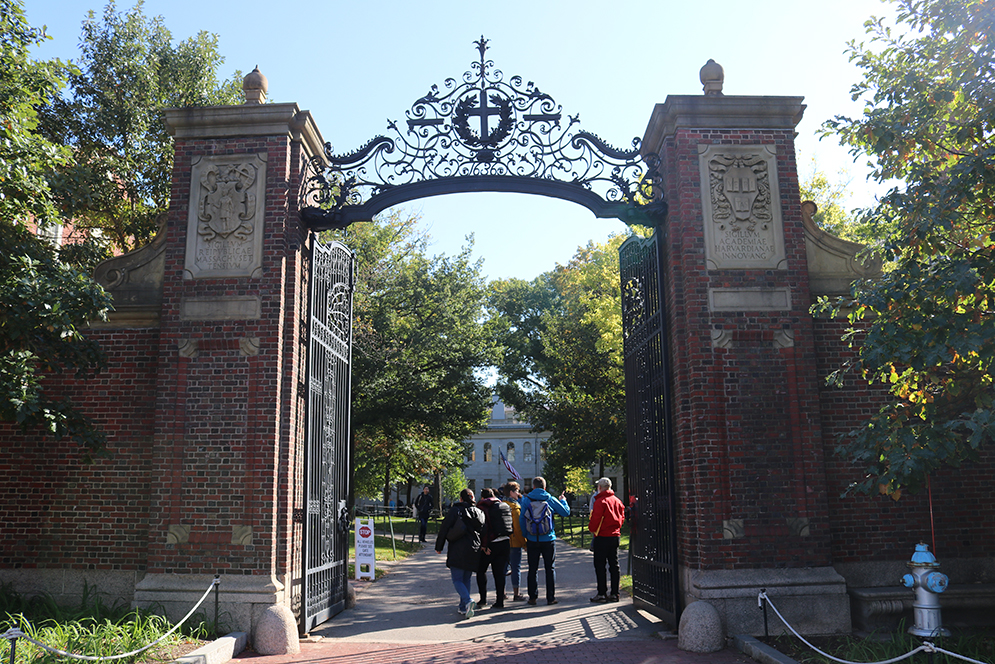 The "Yahd" defines one side of the square. Lined by Harvard's freshman dorms, it's the epitome of a New England college campus—red brick buildings under a canopy of hardwood trees, ablaze each fall. Presiding over the Yard is a statue of 17th-century English clergyman John Harvard, the college's first benefactor. The sculpture is often called the "statue of three lies": the inscription reads "John Harvard, Founder, 1638," but in fact, Harvard was founded in 1636, Harvard was not the university's founder (although his library and fortune helped to sustain the school through its early years), and no one knows what the actual John Harvard looked like. Sculptor Daniel Chester French (best known for the Lincoln Memorial) had a student model for the statue in 1884. When you look at the statue, note how bright one shoe is. Tour guides say that it's good luck to rub Harvard's left foot. Nearby is Harvard's main library, the Harry Elkins Widener Memorial Library, with 57 miles of bookshelves and more than three million volumes, including one of the world's few existing copies of the Gutenberg Bible.
A trip to the Harvard Museum of Natural History is an evolutionary experience. Visit prehistoric creatures, such as fossil invertebrates, reptiles, and the world's only mounted Kronosaurus. Wander through a garden of more than 3,000 handcrafted glass flowers or admire a 1,600-pound amethyst geode. (Note: due to the pandemic, the museum is currently open only to individuals with a Harvard ID, and Harvard Museums of Science & Culture members and their guests. Check the website for any information about plans to reopen to the general public.)
Among the things Harvard University is renowned for are its three art museums—the Fogg (Western art from the Middle Ages to the present), the Busch-Reisinger (works from northern and central Europe, with an emphasis on German-speaking countries), and the Sackler (Asian, ancient Mediterranean and Byzantine, Islamic, and Indian art). In a project that took six years to complete at a reported cost of $250 million, all three were united under one roof for the first time in 2014 as the Harvard Art Museums. The facility, designed by noted architect Renzo Piano, is an expansion of the original 1927 Fogg Museum building. The museums house more than 250,000 works of art and are home to four separate research centers. The renovation incorporated galleries to feature special exhibitions. Note: due to the ongoing pandemic, advance reservations are required and all visitors ages 12 or older must provide proof of full COVID-19 vaccination or proof of a negative COVID-19 PCR test administered within the previous 72 hours, in addition to wearing masks.
Getting there: By subway: take the Green Line inbound to Park Street, then the Red Line outbound toward Alewife, and get off at Harvard Square. By foot: walk across the BU Bridge into Cambridge, turn left onto the pedestrian walkways along Memorial Drive, and then turn right onto John F. Kennedy Street, and you'll tumble into the square. The one-way two-mile trip is also an easy bike ride.

Click on the points in the map above for more information on the places listed in our guide to the Harvard Square area.
This Series
Also in
February 26, 2020

February 20, 2020

January 13, 2020