BU Central
Jesse Schwartz (CGS'09) headlines Acoustic Café on Friday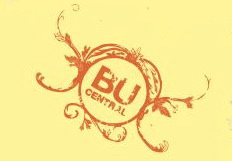 Singer-songwriter Jesse Schwartz (CGS'09) headlines Acoustic Café at BU Central on Friday, March 28. Doors open at 8:30 p.m. and the show begins at 9. Performers should arrive before 8:30 to sign up for a time slot.
Schwartz says his influences are country and folk music and include artists such as Neil Young, Wilco, Bright Eyes, and John Prine.
"I was first introduced to playing the guitar by my Uncle Paul, who played in a band in Athens, Ga., called Big Fish Ensemble when the Indigo Girls and REM were playing there," Schwartz says. "He taught me my first song. It was one he wrote for BFE called 'Dog Faced Boy,' and I will be playing it this Friday."
All BU Central events are free with a BU ID. For more information, visit the BU Central Web site or blog.