The Best of BU Opens Voting
Cast ballots in 25 categories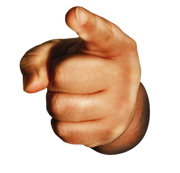 You're starved and searching for the perfect pizza. Will you walk over to T. Anthony's or are you willing to trek all the way to the Upper Crust in Beacon Hill or Pizzeria Regina in the North End? You've slipped on your boogie shoes, but where is the best dance club to use them: Avalon, Rumor, or the Roxy?
Last month, BU Today asked you to spill your secrets and tell us your favorite places to dine, dance, go on a first date, buy dorm gear, people-watch, and find a really good cup of coffee — along with quite a few other things.
And you responded. We collected your Best of BU nominations in 25 categories, and for the next two weeks, through November 15, we want you to vote on the best of the best from among the top three nominees in each category. BU Today will announce the winners after Thanksgiving break, on Monday, November 27. Finally, in January, we'll celebrate with a party.
Where is the top place to belt out a karaoke tune: T's Pub, Kayuga, or Maluken? You're broke, but your doting folks want you to eat well. Where is the best place to dine on your parents' dime: Legal Sea Foods, Capital Grille, or Brown Sugar Café? Who makes the best burrito? Voters narrowed it down to Anna's Taqueria, Qdoba, and Boca Grande. How about ice cream? You screamed for J. P. Licks, Cold Stone Creamery, and Angora Café. When it comes time for a first kiss, our readers love the outdoors: Boston Common, the Esplanade, and the Public Garden topped the list as the most romantic spots.
For live music, the Paradise and Avalon are popular local clubs, but concertgoers also like to head across the river to the Middle East. Readers find Salem, Mass., a bewitching best day trip, as well as Revere Beach and the Boston Harbor Islands.
 
French fries anyone? Sunset Cantina, Uburger, and Boston Beer Works —the top three burger places — also scored the highest in the fries category. But only one will remain at the end of the contest — it's a matter of survival of the tastiest. In the coffee category, there's a caffeine-fueled battle of the chains: Starbucks vs. Espresso Royale vs. Dunkin' Donuts. Which is the top hair salon? Readers must decide among Leeba, James Joseph Salon, and Giacomo and Rondi. There are no silver or bronze medals — we want the scoop on the best stylist.
"The goal here is to make the Best of BU a helpful and permanent resource for the entire community," says Art Jahnke, executive editor of BU Today. "This is the beginning of something that we hope will grow into a monster guide for years to come."
So do your patriotic duty and vote. To go directly to the voting form, click here.