Jessica Samuel
Colonialism, Identity Formations, Citizenship, Education, Nationality, Transnationality, Black Feminist Theory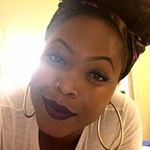 Title

Colonialism, Identity Formations, Citizenship, Education, Nationality, Transnationality, Black Feminist Theory

Email

jssamuel@bu.edu

Education

BA in Anthropology and African American Studies, Wesleyan University
MEd, University of Missouri St. Louis
Jessica S. Samuel hails from the U.S. Virgin Islands and has lived throughout the mainland United States for a number of years. She holds a B.A. in both Anthropology and African American Studies from Wesleyan University. There, she became a Mellon Mays Undergraduate Fellow.
Jessica also holds a Master in Education from the University of Missouri-St. Louis. While in St. Louis, she taught high school English and Writing as a Teach for America corps member. Currently, Jessica is an appointed member of the Racial Imbalance Advisory Council for the Massachusetts Department of Elementary and Secondary Education.
She studies the intersections of public education, race and colonialism throughout the United States. Her academic work covers topics such as the use of Black vernacular in the classroom to U.S. educational imperialism in the Caribbean. Her dissertation, entitled From Virgin Land to Virgin Islands: Conserving "America's Paradise," explores the confluence of public education causes, National Park conservation objectives and U.S imperialism on the island of St. John.