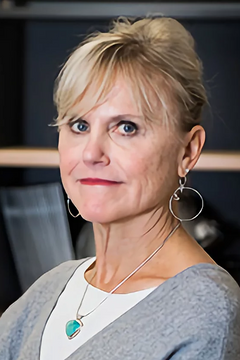 Ann McKee
Director, BU ADRC
Director, BU CTE Center
Education

MD

Office

VA Boston Healthcare System

Email
Neuropathologist and expert in Neurodegenerative Diseases at New England Veterans Administration Medical Centers (VISN-1), ADC Center Associate Director, AD & CTE Center Neuropathology Core Director
Professor of Neurology & Pathology, CTE Center Director

Dr. McKee's research over the past decade has led the field in CTE and post-traumatic neurodegeneration and has been instrumental in changing public awareness regarding the late effects of concussion, sub-concussion, and blast-related injury. Her work was fundamental to defining the neuropathological diagnostic criteria, staging scheme, and clinicopathological correlations of CTE. She was the first to report the association between ALS and CTE. She reported the first case of CTE in ice hockey, soccer, mixed martial arts, baseball, high school football, and college football. Dr. McKee reported the youngest athlete ever diagnosed with CTE (17 years). Her team defined the roles of other pathological proteins, TDP-43, beta-amyloid, alpha-synuclein in the development and progression of CTE. Her team reported the association between high cognitive reserve and delayed emergence of clinical symptoms in CTE and the association between age at first exposure to football and the risk of cognitive impairment and depression in later life. Her team published on the roles of microglia and inflammation in repetitive head impact injury and CTE, the unique finding of the cytokine, CCL11, in CTE, on prion spread of tau in CTE, and the presence of prion disease in some individuals diagnosed with  CTE.
Dr. McKee also helped define microvascular injury and the neuropathology of aging and Alzheimer's disease through her work with the Boston University Alzheimer's Disease Center and the Framingham Heart Study.
AD & CTE Center Role
Dr. McKee directs the Neuropathology Core of the Center, where she is responsible for conducting neuropathological analyses of brain tissue and maintaining the Center's Brain Bank. Dr. McKee also leads clinical-pathological case conferences as part of the Center's Research Seminar series. At her Bedford VAMC laboratory, she conducts weekly brain cuttings and gives monthly clinicopathological case conferences to GRECC staff.
Awards/Memberships
National Academy of Medicine
William Fairfield Warren Distinguished Professors
Time 100 Most Influential People in the World, 2018, Time Magazine
Time 50 Most Influential People in Healthcare 2018, Time Magazine
Lifetime Achievement Award in Alzheimer's Disease Research
Bostonian of the year 2017