About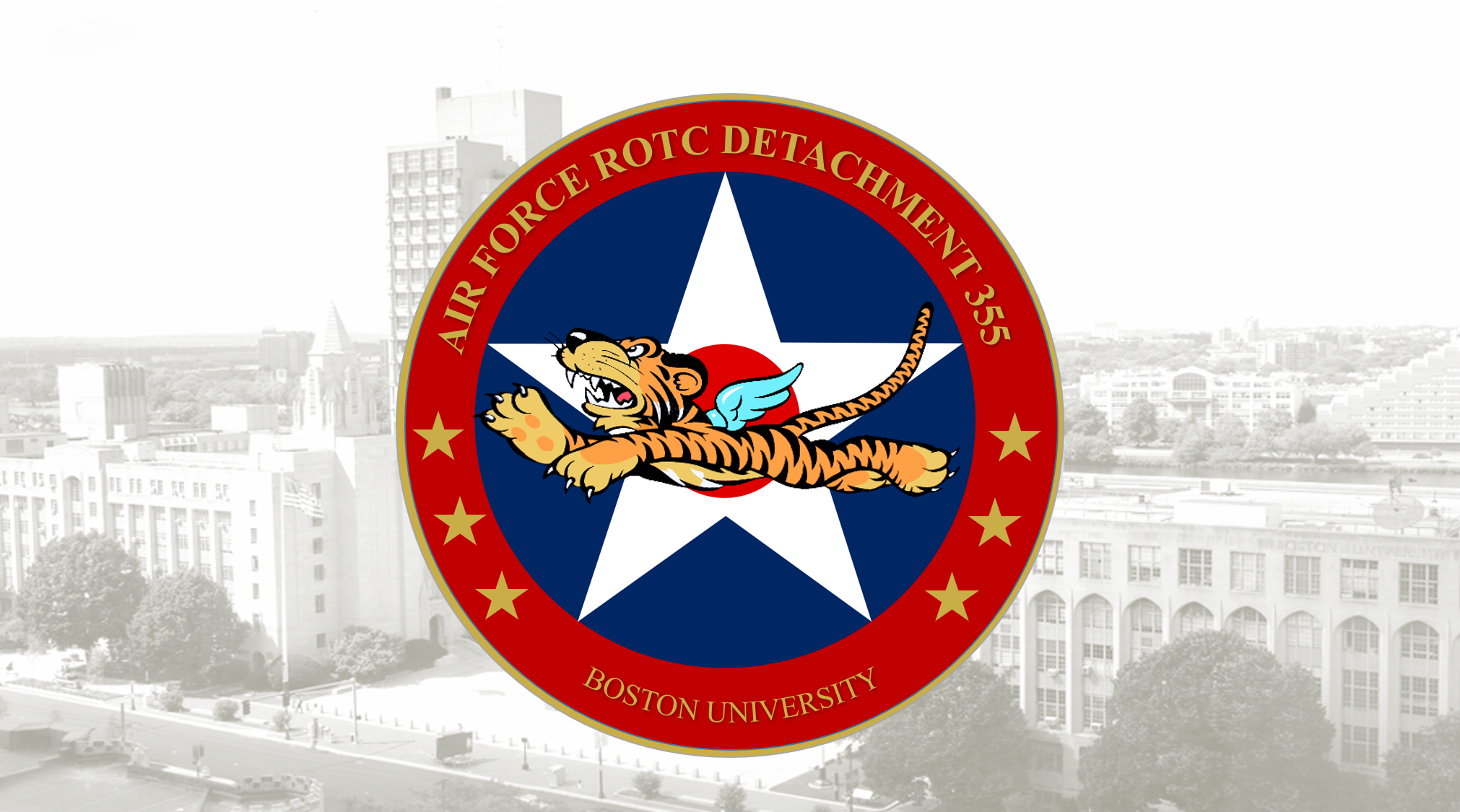 The Flying Tigers
We are dedicated to commissioning the best second lieutenants in the Air Force and Space Force. AFROTC Det 355 is named after the original "Flying  Tigers,"  the First American Volunteer Group organized in China before WWII.
"At last I am in China where I hope to be of some service to a people who are struggling to attain national unity and new life"
-May 31, 1937; General Claire L. Chennault diary entry
What We Stand For
Air Force ROTC at BU helps you become your best—in your career and in everything you do. We do this through leadership training and application, one-on-one mentorship, and a top-notch education—all on a campus you've only dreamed of. After graduation, you'll be ready to serve as an Air Force officer or a leader in any field you choose to pursue. But more than that, you'll be part of something great: a world-class university, a community of high achievers, and a legacy of leaders.
View Frequently Asked Questions