Michael Birenbaum Quintero
Associate Professor of Music; Chair, Musicology & Ethnomusicology Department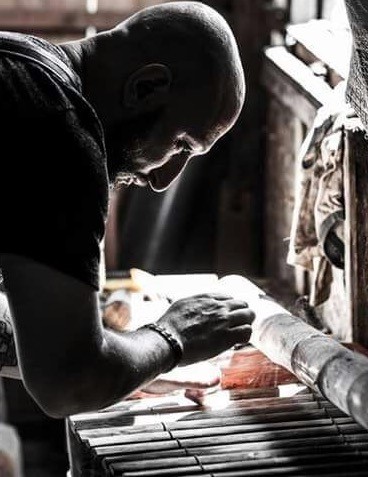 Title

Associate Professor of Music; Chair, Musicology & Ethnomusicology Department

Office

855 Commonwealth Ave

Email

mbq@bu.edu

Phone

617-353-3341

Education

A.A. Simon's Rock College of Bard, B.A. Eugene Lang College, M.A. New York University College of Music, Ph.D New York College of Music
Michael Birenbaum Quintero is Associate Professor of Music and Chair of the Musicology & Ethnomusicology Department at Boston University. His work, mostly focusing on black Colombians, examines musical constructions of Blackness, state cultural policy and movement cultural politics, neoliberal multiculturalism, Black vernacular technology, musical circulation, violence and trauma, and the affective politics of loudness. His monograph Rites, Rights and Rhythms: A Genealogy of Musical Meaning in Colombia's Black Pacific (Oxford UP, 2018) was awarded a 2020 Ruth Stone Prize by the Society for Ethnomusicology. Other projects examine music streaming algorithms and the affect of late capitalism, the intellectual genealogy of Afro-Colombian thought, Latinx/African-American interactions in Afro-Cuban religion, and ritual soundscapes in Havana, New York City, and Ọ̀yọ̀ (Nigeria).
Before arriving at BU, Prof. Birenbaum Quintero taught at Bowdoin College and held an Andrew W. Mellon Post-Doctoral Fellowship in "Concepts of Diaspora" at the Anthropology Department at Johns Hopkins University and the Musicology Department of Peabody Conservatory. He was a visiting professor in the doctoral program in Afro-Latin American History, Society and Culture at the Universidad del Valle in Cali, Colombia through a Fulbright Core Scholar Grant. He has received awards including the Society for Ethnomusicology's Seeger Prize and a Fulbright IIE pre-doctoral research grant. He delivered the inaugural keynote address at the 1st Annual Congress of Marimba and Traditional Song of the Colombian Pacific in Buenaventura, Colombia.
Beyond the academy, Prof. Birenbaum Quintero has directed a grassroots Afro-Colombian community music archive with the grassroots research collective ASINCh in Quibdó (Chocó); designed cultural policy initiatives with the Colombian Ministry of Culture; taught Afro-Colombian youth leaders through the Manos Visibles foundation; performed traditional music and organized tours with Colombian musicians such as Grupo Naidy, Diego Obregón, Los Balanta, and maestro Gualajo; co-composed a PSA jingle for the Colombian census, appeared on the Afropop Worldwide podcast and NPR, and collaborated with the Afro-Colombian activist organization Proceso de Comunidades Negras and with Latinx, Black, Colombian, socialist, and working-class organizers in Massachusetts.
You can find his CV here and most of his research here.
En español.