General
Collection Selector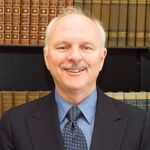 Associate University Librarian for Undergraduate & Distance Learning
General Purpose of the Collection
The General collection encompasses material in three distinct categories: material relating to Library Science; monographs and journals concerning books and bookmaking; and interdisciplinary materials of broad interest that cannot be easily categorized, or that fall outside the prescribed ranges of the subject collections. This latter category includes core reference materials such as encyclopedias, almanacs, and biographical directories. General interest periodicals, including Time and Newsweek, also fall within the scope of this collection. While the purpose of this collection is to support university-wide interests, the Library Science collection is developed with the needs of library staff in mind.
Scope of Coverage
Languages collected (primary and selective) or excluded

Works are acquired primarily in English, although major sources in foreign languages are also acquired.

Geographical areas covered by the collections in terms of intellectual content, publication sources, or both, and specific areas excluded, as appropriate

There are no limitations on geographical areas covered with the exception of Africa, which is collected by the African Studies selectors.

Chronological periods covered by the collection in terms of intellectual content, movements or schools, and specific periods excluded, as appropriate

There are no limitations with respect to intellectual content, movements or schools.

Chronological periods collected in terms of publication dates, and specific periods excluded, as appropriate

There are no limitations in terms of publication dates covered, although most materials collected are current.
General Subject Boundaries and Library Locations
The General collection may acquire items in any subject area or call number range. The following classifications represent the primary areas in which material is collected.
Collected Selectively:
AE : Encyclopedias (General)
AG : Dictionaries and other general reference works
AI : Indexes (General)
AP : Periodicals (General)
AS : Academies and learned societies (General)
AY : Yearbooks. Almanacs. Directories
AZ : History of scholarship and learning
Z 4-115 : Books (General)
Z 115-659 : Book industries and trade
Z 662-1000.5 : Libraries, Library Science, Information Science
Z 1001-4980 : Bibliography
ZA 3038-4460 : Information resources
Collected Very Selectively:
AC : Collections
AN : Newspapers
The majority of materials collected by General in the above Library of Congress classifications are found in Mugar Memorial Library.
As the General collection is composed of material from most, if not all, subject areas covered by Mugar Memorial Library, there is corresponding consultation with selectors responsible for those subjects. Certain formats and categories, such as biographies, span most subject areas and are acquired by the respective selectors. The General Selector acquires biographical material that cannot be easily assigned to any single subject collection. Other areas of overlap include:
Related subjects and Interdisciplinary Relationships
Art History

The Art History Selector acquires museum studies.

Geography

The Geography Selector is primarily responsible for atlases.

Government Documents

While the Government Documents Selector acquires most documents, the General collection may acquire reference works and guides describing government documents and access to collections.
Types of Materials
Collected

Books, periodicals, microform sets and reference materials including bibliographies, encyclopedias, almanacs, directories, handbooks, and indexes and abstracts.

Collected Selectively

Proceedings, popular material, and electronic resources.

Not Collected

Textbooks, government documents, juvenile literature, dissertations and theses, atlases, and maps.