Bulletin of the American Schools of Oriental Research
The Bulletin of the American Schools of Oriental Research (BASOR) is a leader among peer-reviewed academic journals of the ancient Near East. For nearly a century, since 1919 when William F. Albright originally founded it as the Bulletin of the American School of Oriental Research in Jerusalem, BASOR has served as a highly respected interdisciplinary English-language forum for scholars worldwide in subject areas such as archaeology, art, anthropology, archaeometry, bioarchaeology and archaeozoology, biblical studies, history, literature, philology, geography, and epigraphy. Published by the American Schools of Oriental Research (ASOR), the journal contains articles written by leading scholars and acknowledged experts in the ancient world which cover a geographical region from Israel and Canaan to ancient Anatolia, Mesopotamia, Cyprus, and Egypt and a chronological range from the Paleolithic period through Islamic times.
The journal appears bi-annually, in May and November. Submissions of particular interest include cutting edge original research, preliminary reports of new and ongoing archaeological excavations, theoretical and innovative approaches to the ancient world, reviews of current scholarship in the field, and commentaries on the latest books. Suggestions are also welcomed for occasional theme issues relating to topics of broad scholarly interest.
If there is a library or institution you would like to recommend this journal to, click here for a Library Recommendation Form.
Current Issue:
BASOR 372 (November 2014):


The current issue of BASOR includes articles: Dolmen 317 and Its Hidden Burial: An Early Bronze Age Megalithic Tomb from Jebel al-Mutawwaq (Jordan), Learning to Make Pottery: A Loot at How Novices Became Potters in Middle Bronze Age Cyprus, A Note on the Depiction of a Hoplite on a Sherd from Ashkelon, An Iron Age I Canaanite/Pheonician Courtyard House at Tel Dor: A Comparative Architectural and Functional Analysis, Economy and Exchange in the Iron Age Kingdoms of the Southern Levant, and more.
Past Issue:
BASOR 371 (May 2014):


The current issue of BASOR includes articles: A Stone Plank Figure from Politiko-Troullia, Cyprus: Potenial Implications for Interferring Bronze Age Communal Behavior, The Middle Bronze Age "High Place" at Gezer, Shepard Kings? A Zooarchaeological Investigation of Elite Precincts in Middle Bronze Age Tel Hazor and Tel Kabri, Food, Economy, and Culture at Tel Dor, Israel: A Diachronic Study of Faunal Remains from 15 Centuries of Occupation, The Chronology of the Iron Age IIA in Judah in the Light of Tel 'Eton Tomb C3 and Other Assemblages, and more.
View "Ahead of Print" articles on JSTOR (online subscription required):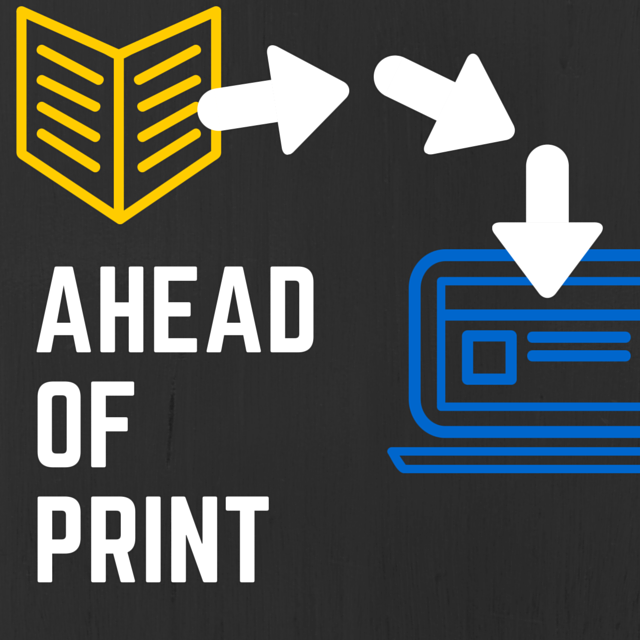 Click here to subscribe to BASOR
Back Issues
Instructions for Contributors
Advertise in BASOR
Author Agreement
Supplemental Material
Editors
Co-Editors:
Eric H. Cline, George Washington University
Christopher A. Rollston, George Washington University
Editorial Board:
Term 2012-2015
Thomas E. Levy, University of California, San Diego
Yorke M. Rowan, Oriental Institute, University of Chicago
Benjamin A. Saidel, East Carolina University
Term 2013-2016
Bethany Walker, University of Bonn
Jane Cahill West, Houston, TX
Assaf Yasur-Landau, University of Haifa
Term 2014-2017
Amanda Podany, CSU Pomona
Mark Chavalas, University of Wisconsin, LaCrosse
Michael Hoff, University of Nebraska at Lincoln
Term 2015-2018
Jennie Ebeling, University of Evansville
Jennifer Ramsay, SUNY Brockport
Lisa Cooper, University of British Columbia
Benjamin Porter, University of California, Berkeley
Subscribe
Institutional Subscription Price (print, see below for online subscriptions): $270.00
For non-US subscriptions, add $30.00
Individuals may subscribe to the Institutional Subscription Price by printing and mailing a Subscription Form.
(Note: For individuals interested in receiving BASOR, please consider purchasing a membership that contains a subscription to BASOR rather than a BASOR Institutional Subscription. For more information on our memberships, click here.)

Institutions can contact ASOR by phone (617-358-4376) or email to purchase a print subscription. Click here to subscribe to BASOR (online or both) through JSTOR or email participation@jstor.org.
Contact
Please send submissions, review copies of books, and editorial correspondence to:
Eric H. Cline and Christopher A. Rollston
Co-Editors, BASOR
Department of Classical and Near Eastern Languages and Civilizations
335 Philips Hall, 801 22nd Street NW
The George Washington University
Washington DC 20052
Please send advertising inquiries to:

Inda Omerefendic
656 Beacon St., 5th Floor
Boston, MA 02215.
Tel: 617-353-6576
Fax 617-353-6575
(Ads for the sale of antiquities will not be accepted.)