Pride… But Make it Virtual: Can't-Miss Events for the BU Community
LGBTQ+
Pride…But Make it Virtual: Can't-Miss Events for the BU Community
It's Pride month, and not even a pandemic can stop the celebrations. It's been 51 years since the Stonewall riots, and the BU community is once again coming together to celebrate their LGBTQIA+ students, faculty, staff, and friends.

This year, Comm. Ave and Boston will take a break from the long-standing traditions of parades and floats, and instead log on to Zoom to celebrate the 50th anniversary of the very first gay rights march. We've compiled a list of some virtual events to celebrate Pride organized by Terriers, for Terriers.
Makeup Monday
Every Monday, the Queer Activist Collective will host an interview, tutorial, and Q&A with a famous queer makeup artist.

Date: June 22, 3-4 pm
Join Rose Montoya, a trans Latinx model, makeup artist, advocate, and blogger.
Zoom link | Meeting ID: 968 4698 9012

Date: June 29, 7-8 pm
Join Boston-based drag queen Plane Jane, known for performances in the Boston Drag Gauntlet and Machine.
Zoom link | Meeting ID: 968 4698 9012
DIY Pride Face Mask Tutorial

Date: June 19, 7-8 pm
Angie Chuang, a genderfluid NYC-based fashion designer, to learn how to make your own Pride face mask. Angie created A/C SPACE, a genderless streetwear line made of reclaimed fabric.
Zoom Link | Meeting ID: 968 4698 9012
Stand-Up Saturdays

Date: June 20, 8-9 pm
Called a "rising star" by the Boston Globe and "one of the funniest lesbians alive" by Curve Magazine, Amy Tee is a comedian and mental health advocate. Her humor draws from experiences with bipolar disorder and alcoholism. The performance will be followed by a Q&A.
Zoom Link | Meeting ID: 968 4698 9012
Date: June 27, 8-9 pm
Popsugar fitness instructor and Guinness World Record holder for completing the most burpees in stilettos in one-minute, Raneir Pollard has been featured in Stand Up for Diversity College Tour, NBC Diversity Talent, and Showtimes Pride Comedy Jam. The performance will be followed by a Q&A.
Zoom Link | Meeting ID: 968 4698 9012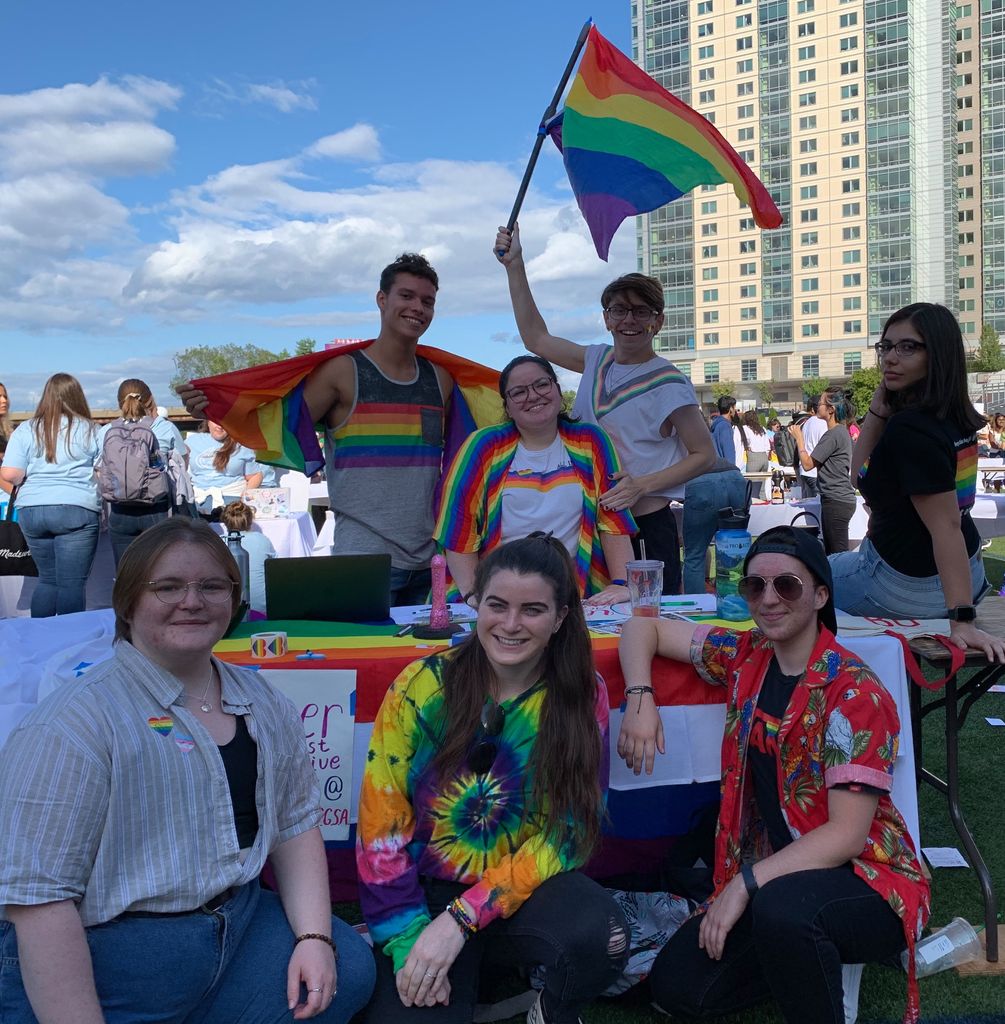 P.O.C. Healing and Wellness Workshop

Date: June 25, 3-4 pm
Presented by BU's Queer Activist Collective and Umoja: BU's Black Student Union, join IMPACT Boston to connect over self-care and social issues while discussing adrenaline's impact on the body, and how you can manage stressful situations.
This event is intended for P.O.C. and encouraged for LGBTQ-POC community.
To RSVP, email bostonuq@gmail.com.
Belonging Cafe with Katy Collins
Date: June 26, 5-6 pm
BU's Director of Student Outreach Katy Collins will lead a meeting on how to stay connected with the LGBTQ+ community, and everything in between.
Pride Talent Show
Date: June 30, 8-10 pm
Wrap-up Pride Month with 5-minute showcases from talent across the BU community. All are welcome to participate, with a special emphasis in sharing the voices of people of color and those whose self-expression isn't shared enough. The event will air live via Facebook.

______

Be sure to support BU's Queer Activist Collective and the LGTBTIQ+ community within our Terrier family all month long, whether we're on the streets for the parade or logging onto Zoom. For more resources, be sure to follow BU's student organizations and check out the full calendar of events below.