Drumroll, Please: This Person Answered All Our Spider-Man Trivia Questions Correctly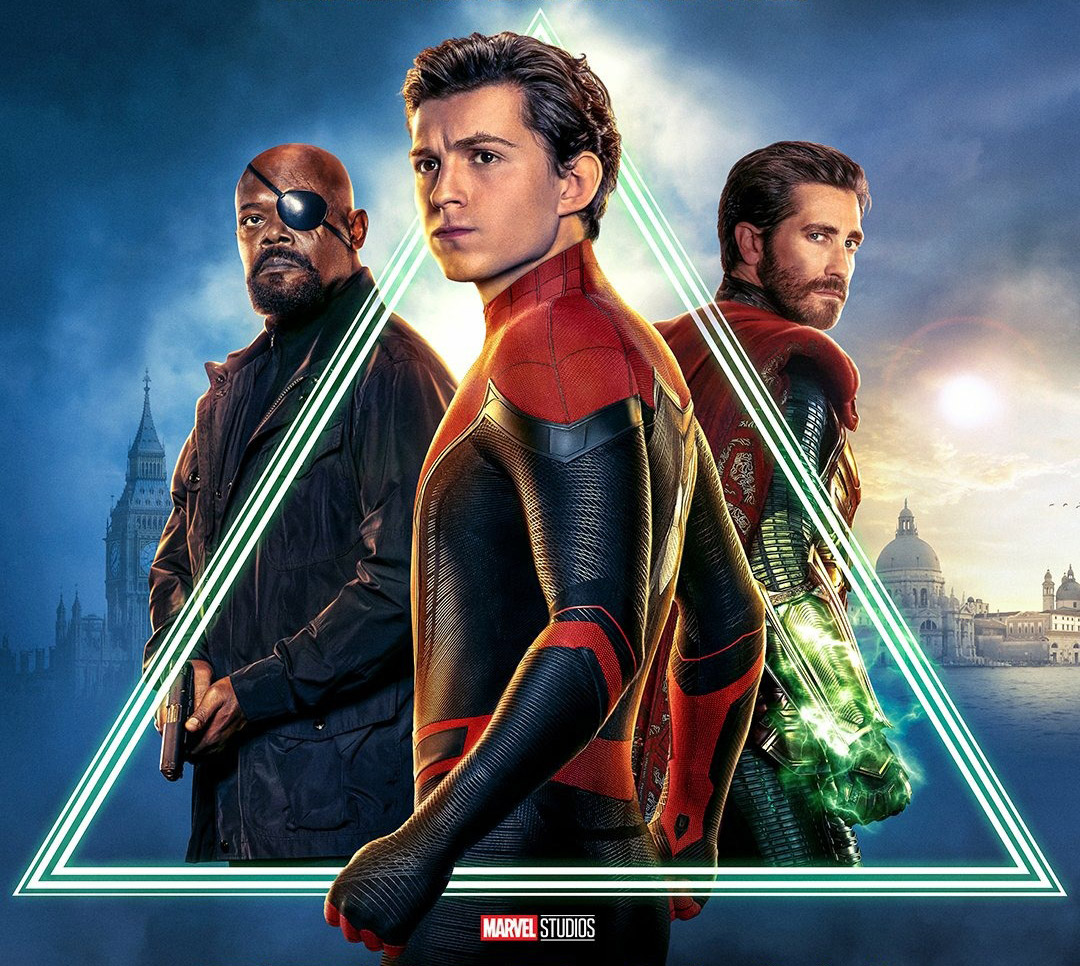 Film & TV
Drumroll, Please: This Person Answered All Our Spider-Man Trivia Questions Correctly
Following the havoc wreaked in Avengers: Endgame, Spider-Man returns to the big screen today, July 2, in Spider-Man: Far From Home. Peter Parker is recovering from a devastating loss as he heads to Europe with his classmates for a summer trip. Fate intervenes when his new mentor, Nick Fury,  calls on him to step up to the plate and defend the world from elemental threats with the help of a new Marvel superhero, Mysterio, played by Jake Gyllenhaal in his Marvel debut. The film, directed by Jon Watts, director and cowriter of Spider-Man: Homecoming, is expected to be one of the biggest box office hits of the summer. Analysts say it could bring in as much as $180 million over the July 4 weekend.  

To mark the webbed superhero's return to the silver screen, we posted a trivia contest this morning. When it ended at 1 pm, the names of those who answered all the questions correctly were entered in a drawing for two free tickets for a screening tonight, Tuesday, July 2, at AMC Loews Boston Common 19 at 8 pm.
The winner is Xiaoxuan Wang (GRS'21).
The questions and correct answers to our quiz are below. Thanks to all who took part.
1. In what film and what year did Tom Holland first appear as Spider-Man?
Captain America: Civil War (2016)
2. Jake Gyllenhaal makes his superhero movie debut in Spider-Man: Far From Home as Mysterio, a hero from another planet who is able to travel to our world after Thanos tore a hole in reality in Avengers: Endgame. Where is Mysterio from?
Earth-833 (we also accepted "Another Earth" or variations of that)
3. Which actor from Spider-Man: Far From Home recently pointed out on social media a mistake about his character on the Spider-Man poster?
Samuel L. Jackson
4. Which actor in Spider-Man: Far From Home also stars in the new HBO series Euphoria?
Zendaya
5. What is actor Tom Holland famous for doing in press interviews?
Revealing spoilers
6. To avoid telling Tom Holland that Tony Stark dies in Avengers: Endgame, what did the Avengers producers tell the actor the funeral scene was going to be about?
A wedding
7. Tony Stark's personal driver, Harold Hogan, helps Peter Parker cope with Stark's death in Spider-Man: Far From Home. He also helped Stark's daughter at the end of Avengers: Endgame by getting what for her?
A cheeseburger
8. Academy Award winner Marisa Tomei (Hon.'02) returns as Peter Parker's Aunt May. Which actor, who recently won an honorary Tony Award, previously played Aunt May?
Rosemary Harris
9. Before Tom Holland, which two actors played Spider-Man on the big screen?
Tobey Maguire and Andrew Garfield
10. Tom Holland recently admitted that he pronounces a word wrong in Spider-Man: Far From Home. What's the word?
Multiverse