CFA Prof Kirsten Greenidge's New Play, Greater Good, Set in a Progressive School in Boston, Tackles Issues of Access, Equality, and Class
Theatre
Pop Quiz for the Parents Council: What Does Progressive Mean?
CFA Prof Kirsten Greenidge's new play looks behind the scenes of a fictional Boston school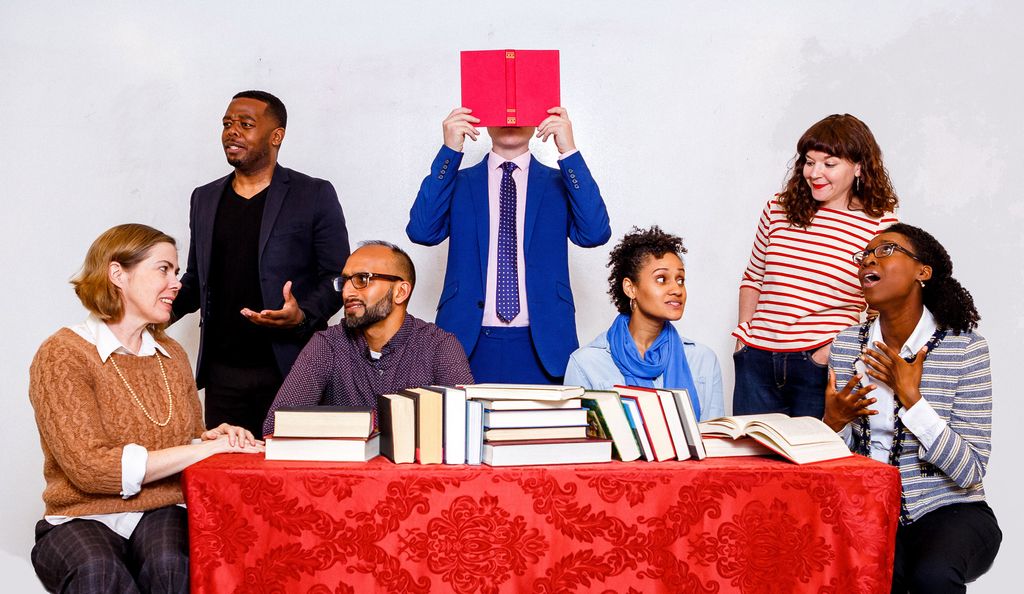 Things aren't going so great, financially or otherwise, at Gleason Street, the fictional private alternative school in Boston that's the setting of Kirsten Greenidge's new play, Greater Good. The school's progressive mission and possibly its very existence are in jeopardy. And nobody wants to talk about what happened at last spring's Parents Council meeting.

Running through August 17 at the Commonwealth School in the Back Bay, Greater Good moves backward in time toward the meeting, along the way digging deep into issues of access to education, governance, gender, race, and class, examining how well we live up to our ambitions to do the right thing, in public and behind closed doors. Intimate scenes between teachers and a secret encounter between the head of school and a member of the Parents Council eventually take us back to that fateful council meeting.

"I like secrets. I think many of us do. And I think when large decisions happen, we like to be privy to the thought processes we think are behind them," says Greenidge, a College of Fine Arts assistant professor of playwriting and theater arts, who won an Obie Award for her drama Milk Like Sugar (2011). "And sometimes the process is policy and dry as toast. But there is personal wrapped up in that policy, too. It's naive to think implicit bias does not exist."

Company One Theatre (C1) is staging the world premiere of the play in collaboration with the American Repertory Theater, with an ensemble cast. Dev Blair (CFA'19), Dominic Carter, Blyss Cleveland, Rachel Cognata, Shahjehan Khan, Becca A. Lewis, Raijene Murchison, Christine Power, and Brooks Reeves play parents, teachers, and the head of school, who bicker and bond and challenge one another's conceptions of what they're doing there and why.

---

I like secrets. I think many of us do. And I think when large decisions happen, we like to be privy to the thought processes we think are behind them.

---
"I believe in the tenets of progressive education, wholeheartedly," says Greenidge, who credits progressive education with making her who she is today. "I do believe there is more work to be done, especially in our Northeastern corner of the world, where we love to point fingers, we love to 'call out,' but rarely do we 'call in,' which in social justice terms is a much more empathetic way to address behavior that proves to be racist, homophobic, inequitable, or otherwise problematic."

Why the play's regressive timeline? "Why it needed to be so, aside from me just wanting to try stuff, is that I often like to think we are moving forward in history, that the world will be better when my grandchildren inherit it," the playwright says. "Right now, I am not sure that will be so, and it is the first time in my life I feel this way."

The characters talk about moving forward, but instead go backward, a contradiction Greenidge compares to the 2016 election and the pundits basically Monday morning quarterbacking, asking, "How did we get here?" This is a way for that examination to happen, she says.

Around the same time, Greenidge "began to really get interested in democracy and the different spaces we occupy, in our homes, but also at work and the spaces we choose to occupy that keep our lives running—local governments, church groups," she says. "At one point when I'd take my kids to the public library, I'd sit and read the trustee minutes from month to month and year to year, and so the play began to grow from moments like those."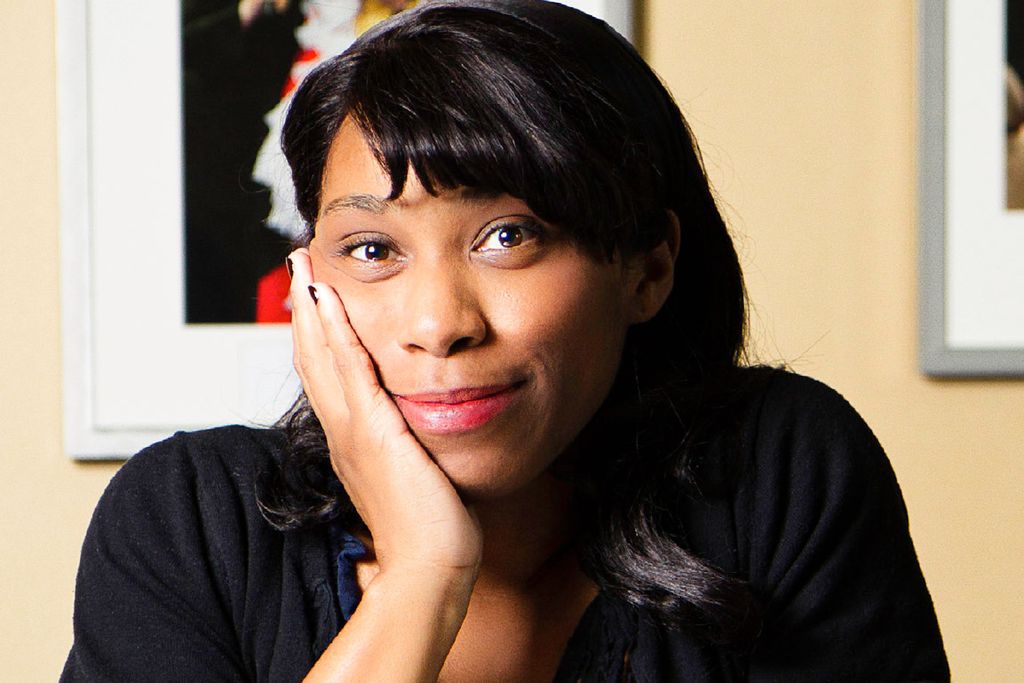 The play, several years in development, has undergone a number of transformations. At one point, she notes, it was "about Louisa May Alcott and Boston's Frog Pond and her father Bronson's several failed schools, which were really radical, even for our time, so there's been a lot of reconfiguring…"

Another unusual aspect: audiences will be broken into small groups and ushered through the halls and rooms of the real-life Commonwealth School, with each group experiencing each act's scenes in a different order. Done right, it won't feel nearly as complicated as it sounds, but it's a theatrical challenge even on the level of basic logistics, which is one of the things that attracted director Steve Bogart.

"I love big technical challenges when they feel important to realizing the play," Bogart says. "However, more important for me is how rich and layered the play is thematically, and Kirsten's way of writing dialogue is inspiring. She writes in a way that the actors must pay close attention to the punctuation and the way she lays out the lines on the page."

Bogart held a workshop for the play two years ago, leading actors through structured improvisational compositions centered on the characters, themes, and imagery in the early draft. But Greater Good dramaturg Ilana Brownstein, C1's director of new work, has shepherded the play through several additional rounds of workshops, providing context for the cast and creative team and helping to tackle the play's structural challenges.

"It's like a math problem: if scene X is eight minutes long and features these particular actors and takes place on the second floor of the building, what other scenes can be grouped together in a block, and how will we move from that scene to the next?" Brownstein says. "I led a structure workshop, where the team wrote every scene on an index card, put them on a grid on the conference table, and we ran different scenarios through to see what it felt like—for example, for scene X and scene Y to happen in close proximity to one another…or not."

She emphasizes that this analytical work is not authorship—"all authority and scripting and spark-of-life resides in Kirsten."

Greenidge appreciates the effort, however.
"If you could see those charts, you'd realize they are actually high-def resolution MRIs of the play that are like gold," Greenidge says. "So the play seems absolutely insane, but really it is actually simple cause and effect, just backwards and immersive. However, one can't know and feel this really when they read it. To be able to execute it, and get inside it and live within it, one needs to know it from the inside out."

Greater Good runs July 17 through August 17 at Commonwealth School, 151 Commonwealth Ave., Boston. Tickets, $25 to $45, are available here, at 617-547-8300, and at the Loeb Drama Center Ticket Services Office, 64 Brattle St., Cambridge. Student and other discounts are available.