Big Changes, Including Vacation Policy, Coming for University PhD Students
Aim is to help BU's 2,000 PhD students balance work and life, with childcare, dental care, other changes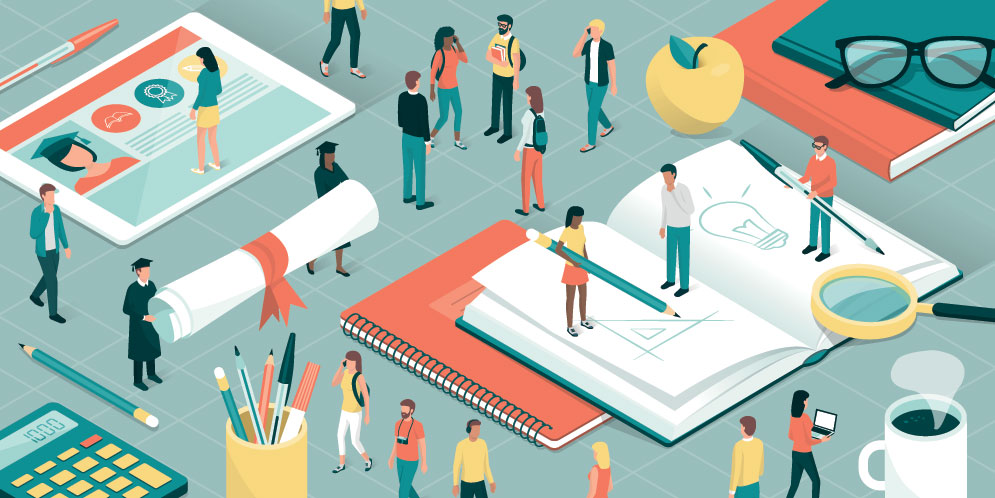 When you're a college student, your vacations are your school's vacations. When you start a job, company policy dictates how much vacation time you get. But what if you're a PhD student, which means you are officially a paid employee of a university, often working grueling hours, yet you're also a student taking classes and conducting research under an advisor?
That's the group BU aims to help this fall with a new formal vacation policy (it applies only to PhD students who are receiving a stipend). It's one of several changes coming—or already in place—for the roughly 2,000 PhD students across the University's three campuses. "This is about protecting students, ensuring that they get vacation time," says Daniel Kleinman, BU's associate provost for graduate affairs and himself holder of a PhD. "Vacation is important for the mental health and well-being of students."
Under the policy, which will start September 1, PhD students who have a 12-month stipend will get 2 weeks, or 10 working days, of paid vacation time per academic year. Students with stipends covering less than 12 months will receive a prorated amount of vacation time. The vacation time is in addition to the standard BU holidays and intersession breaks, but it may not accrue and roll over to the next academic year.
The stated rationale in the policy says it is "informed by policies at peer institutions and is meant to acknowledge that all PhD students at Boston University are entitled to vacation time."
An idea born in biology
The idea for crafting an official policy started in 2018 when a group within the Biology Graduate Program approached Emily Barman, a sociology professor and associate dean of the Graduate School of Arts & Sciences. She says they had created their own draft vacation policy and passed it along to her to make sure it aligned with BU's overall interests on the subject.
"This is a broader conversation in higher education, about STEM, and what's the University's role to make sure that PhD students in a lab are given professional opportunities and they are not being taken advantage of by the faculty in labs," Barman says. "Students are most productive when they have self-care. We want to ensure they are not working 80 hours a week. That's not really in their interest."
Kleinman says that ideally, the best advisors help their graduate students grow in an apprenticeship type of role. That means, for example, in the laboratory sciences, they might start by learning how to properly use sophisticated laboratory equipment and progressively learn to design their own experiments and write research papers for publication.
But as BU's senior officer with responsibility for issues in graduate education, reporting directly to Jean Morrison, University provost, Kleinman also acknowledges that there is a power structure in most advisor-student relationships. And not all advisors fully appreciate how important it is for students to take time away from their research so they can maintain a healthy work-life balance.
"Some students are in a position where they've been here 12 hours a day for a month and they need a break," Kleinman says. "This policy guarantees a certain number of days off. Students and advisors would just have to confer on the timing."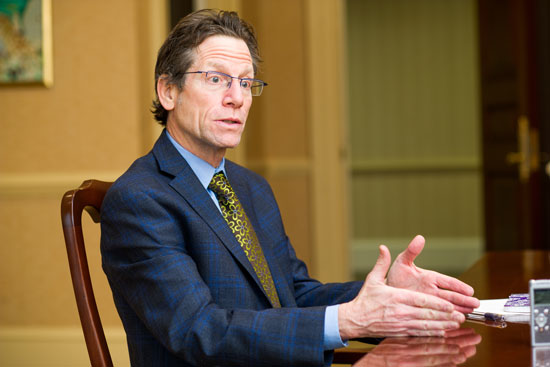 A PhD's perspective
Sarah Lipson, who has a dual PhD from the University of Michigan, started at BU last May as a School of Public Health assistant professor. She says it's easy for faculty members, with no intent, to simply not be aware of making sure their PhD students get time away.
"As someone who recently did their PhD," Lipson says, she knows these students' schedule "is kind of awkward in a different way from most jobs. Having a policy would create an opportunity to normalize that." Lipson is also the associate director of the Healthy Minds Network for Research on Adolescent and Young Adult Mental Health.
She says PhD students often find themselves pulled in two directions, first as full-time students with busy courseloads and deadlines, and then as researchers focused on their dissertations. "It's a really intense time," she says. "It's very isolating writing your dissertation. It's a culture of just: put your head down and get through that phase. I am trying to tell my students here that this is one of the most important times to think about your mental health."
Lipson stresses the importance of stepping away and returning with fresh eyes. "Students are good at recognizing it," she says. "But if there isn't a faculty member encouraging them to do that, that's the trap of working nonstop and treading water."
Barman says the new policy should help PhD students at BU avoid that trap.
"I'm very excited to have formal guidelines for students," she says. "And if they have questions or concerns, there is a sense in the policy of how oversight and accountability works. It really becomes a University responsibility."
The vacation policy is one of several changes in the works for BU's PhD students, Kleinman says. A few of the others:
"One of the things I'm proudest of in the PhD realm since I joined BU is our initiation of professional development programming," he says. Sarah Hokanson (CAS'05), the assistant provost for professional development and postdoctoral affairs, is working with Rachel Stumpf, the new postdoctoral associate for graduate student professional development, to create a suite of professional development programs and resources for PhD students.
In 2013, BU introduced a full funding model for PhD students on the Charles River Campus. Today, all admitted PhD students are guaranteed five years of stipend support, tuition, and fees as long as they remain in good standing. "We cover tuition, health insurance, and other fees centrally and stipends are provided at the school/college/department/program level," Kleinman explains. In exchange for their stipends, students may be expected to serve as teaching fellows or as research assistants or they may have non-service stipends—meaning no work is expected in exchange. "One thing that is important to me is that while stipends may be formally paid for teaching or research, this is all about training PhD students—learning how to teach and do research," he says. The BU stipend for 12 months is $35,010 for those on the Charles River Campus.
Another new benefit for those PhD students with children is a BU program that provides funding to pay for childcare when they attend professional conferences.
And finally, PhD students requested assistance with dental care, and now BU offers discounted dental health care through the Boston University Dental Health Center.